Margaery Tyrell Actress Natalie Dormer: What Movies And Series Has She Starred In Besides Game Of Thrones?
Published Fri May 24 2019 By Chester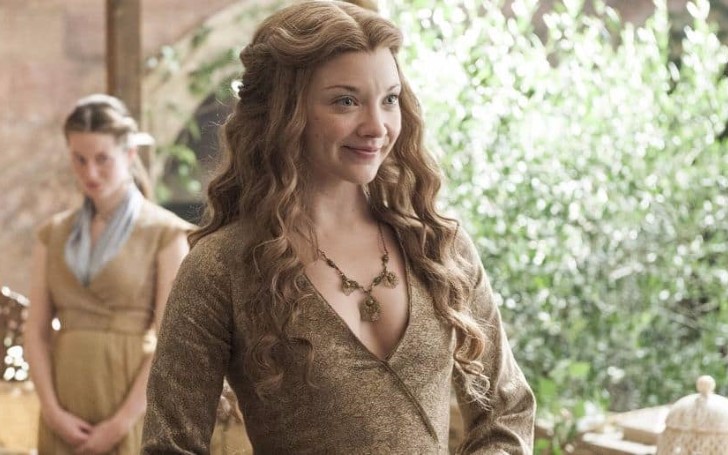 One of the most versatile actresses Natalie Dormer, 37 years old, is widely known for her role as 'Margaery Tyrell' in one of the biggest series of all time 'Game Of Thrones'.
But what about her early life and struggling stories behind such tremendous stardom. Well, in today article we have come up with all the career details of 'GOT' star Natalie.
Natalie Dormer's Initial Step To Acting and Her Struggles
Going into her professional career, Dormer graduated from Weber Douglas then she won a role in American mysterious love drama, 'Casanova' (2005). It was Natalie's first ever debut in Hollywood industry which led a path towards the limelight.
Casanova (2005) Starring: Natalie Dormer as Victoria.
SOURCE: Pinterest
Well, the movie was a box office hit with a staggering Worldwide Box Office collection of $37,694,314.
Her astonishing role was so impressive that director Lasse Halstrom expanded her part in the script. Okay, that sounds pretty awesome for a debut actress, isn't it?
She came from nothing to everything as the movie had delayed for its publications due to financial problems and Natalie waitressed and worked in data entry to support herself.
You may like: The Final Battle Of Game of Thrones Is Bigger Than Helm's Deep In Lord Of The Rings
Natalie said that herself being out of work for so long "was the best lesson I could have had in the first 12 months of my career".
2007 – 2011: Rise to stardom
After almost two years in 2007, Dormer was offered for historical fiction television series The Tudors, a story based on the 16th Century Kingdom of England.
Natalie Dormer as Queen Anne Boleyn.
SOURCE: FanPop
She reprised the role of 'Anne Boleyn' in the series for two years where she was highly appreciated for her marvelous portrayal.
In 2008 Dormer played 'Moira Nicholson' in Agatha Christie's "Why Didn't They Ask Evans?" and appeared in the movie 'City of Life'.
Furthermore, she was offered with roles after roles and in the summer of 2009, she played as 'Marple' in the PBS' 'Masterpiece Mystery' treasury series.
The actress also starred as 'Pvt. Lorraine' in Captain America: The First Avenger (2011) and 'Niamh Cranitch' in the BBC court drama Silk.
2012 – 2016: Game of Thrones and Worldwide recognition
Natalie was a part of HBO 'Game of Thrones' series as 'Margaery Tyrell', the only daughter of 'Lord Mace Tyrell' and 'Lady Alerie Tyrel' of 'House Tyrell' and later became Queen after marrying 'Joffrey Baratheon'.
Game of Thrones - Natalie Dormer - QUEEN MARGAERY
SOURCE: Pinterest
In 2013, she reprised the role of 'Lady Door' in the radio play of 'Neverwhere' based on a novel by Neil Gaiman.
Later in the years, she appeared in the racing drama 'Rush' and 'The Counselor', 'Elementary'. Dormer played as 'Cressida' in The Hunger Games" Mockingjay Part 1 and Part 2.
Find out why: Game Of Thrones Series Finale Is Now Officially Rated Worse Than Dexter's
In November 2014, BBC drama 'The Scandalous Lady W' Dormer played as 'Lady Worsley' based on a book 'Lady Worsley's Whim' by Hallie Rubenhold.
Then, Natalie played in David S. Goyer's produced horror movie 'The Forest'.
2017 - present: Living the Star life
In 2017, Dormer starred in Screen Gems' action thriller picture 'Patient Zero' directed by Oscar-winning filmmaker Stefan Ruzowitzky with Game of Thrones co-star 'Samwell' John Bradley West. The movie was later released in 2018.
Clive Standen and Natalie Dormer in Patient Zero (2018)
SOURCE: IMDb
Followingly she played a lead role as 'Mrs. Hester' a schoolteacher in Picnic at Hanging Rock based on a Nobel by Joan Lindsay.
In May 2018, she starred as a blind pianist in the revenge thriller in Darkness, co-written by herself.
She is also playing as 'Vivien Leigh' mini-series 'Vivling' which will focus on Leigh's classic movies 'Gone With The Wind' and 'A Streetcar Named Desire'.
What Is Saturday Night Live Star Colin Jost Net Worth? Learn The Details Of His Salary And Sources Of Income! >>>
As of 2019, she has starred in 12 Tv shows and more than 18 movies which is really impressive and the roles that Dormer played completely defined her quality and versatility in her profession as an actress.
She was nominated for four Screen Actors Guild Award for Outstanding Performance by an Ensemble in a Drama Series in 2012, 2014, 2015, and 2016, respectively and was awarded Empire Hero Award in 2015 by the British film magazine Empire.
So hope you guys enjoyed the intriguing details of Natalie Dormer. Follow us to find more interesting details and facts about your favorite celebrity.
-->