Game Of Thrones Series Finale Is Now Officially Rated Worse Than Dexter's
Published Tue May 21 2019 By David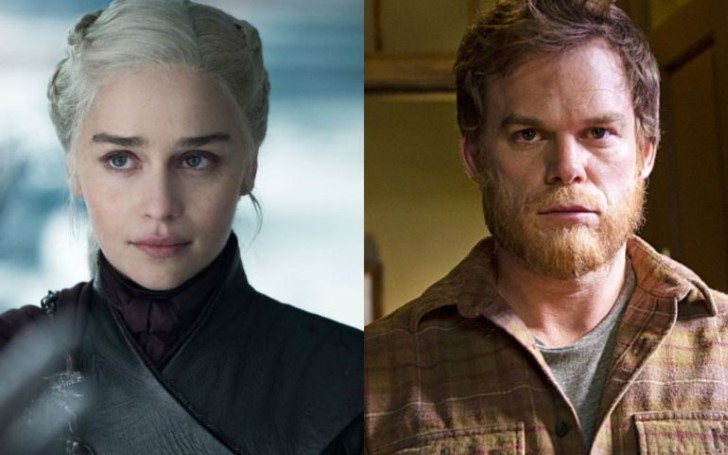 The Game Of Thrones Finale is worse than Dexter's; says IMDB.
On Sunday night, HBO officially bid farewell to its highest rated show, Game of Thrones. But fans are being extremely caustic with its finale. In fact, the series very final episode, The Iron Throne has fans so upset that its already being included in the lists of worst tv show finales of all time.
A few weeks ago, the fourth episode from the eighth season of Game of Thrones needed only a few days to be ranked as the show's worst-rated episode on IMDB. It had an average rating of 6.6/10 from more than 62,000 reviews, and that rating went even lower in the days that followed — it's currently at 6.0 out of over 111,000 reviews as of this writing. Add to that, "The Iron Throne" did what no one thought could be possible, especially considering that it had plenty of good parts to cover, yet it still became the worst-rated Game of Thrones' episode of all.
Game of Thrones finale episode sits at a rating of 5/10 on IMDB.
Over 51,000 people cast their view on the last episode in less than 12 hours since it aired on HBO, and The Iron Throne got an average rating of 5. That's something fans could have never expected of any single Game of Thrones episode, let alone the conclusion of what used to be an epic show.
Also Read: Check Out How Game of Thrones Uses Costume Design To Show Power Of Cersei Lannister
Here are all the IMDB scores for the six episodes of the recent season (as of this moment) — the table shows the standard score of 6.97, with an average of nearly 104,000 people voting on each episode. And seeing the pattern, these ratings have been forecasted to go even lower.
Game of Thrones' episode, The Iron Throne sits as the worst finale of all time.
Update: 'The Iron Throne' is currently rated 4.4 on IMDB.
The last episodes in each of the previous seasons gained anywhere between 9.1 to 9.9 and not all of them were as near as the ratings of GoT's The Iron Throne.
As mentioned, episode six does have plenty of good things going for it, but its barely satisfying to gain the fans' appraisal or save the entire season from criticism.
Recommended: Game Of Thrones: Grey Worm's Destination In The Finale Is Pretty Touching!
And here's an image that may bring even more embarrassment: the verdict for the Dexter finale, which incidentally also came in the eighth season of the series.
Dexter's finale turned out to be even bigger than Game of Thrones finale.
'Remember the Monsters?', which sees the show concluding with proposed incest, a storm, and a lumberjack, sits with a score of 4.7/10 from 15,815 reviews, meaning that it is technically a better finale than 'The Iron Throne', according to the IMDb.
The comparison is, of course, too flawed for this to really be taken that seriously, however, Game of Thrones has far more reviews than Dexter. This Showtime crime drama was never even a fraction as popular as Thrones is now. (FYI: Dexter peaked during the Trinity Killer storyline)
Likewise, while 'Remember the Monsters?' is a legitimately terrible bit of television, 'The Iron Throne' is comparatively nowhere near as objectionable. While it's not what it could or even should have been, it's still a decent goodbye (completely reverting to fans' desires).
Ultimately, for the fans who fell in love with the show shouldn't be bothered by the ratings and the reviews. But these scores sure put the primal show of HBO to shame. Not to mention, there's a whole lot of groups begging HBO to remake the final season and it just crossed the 1.2 million signature mark.
-->