Game of Thrones Season 8 Dissappointed Fans Signing A Petition To Remake The Season; The Comments Are Just!
Published Thu May 16 2019 By David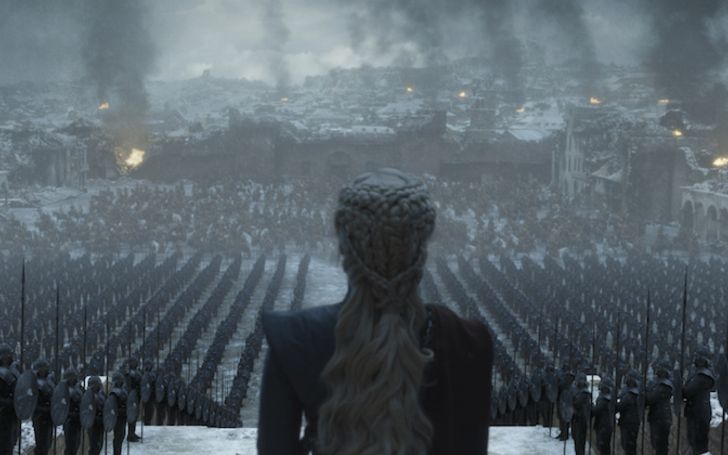 'Game of Thrones' fans demand HBO to redo its ongoing season.
Despite some fans enjoying the latest Game of Thrones episode "The Bells," the criticism -against it's rushed direction and it's apathy towards the series standards as a whole - has been very harsh.
Even its extreme followers have reacted negatively toward the penultimate episode of the series, with many taking issues with the actions of "Daenerys" (Emilia Clarke) in particular. Some fans are so upset with how the 5th episode from season 8 particular played out; so much so that they've now launched a petition urging HBO to remake the final season.
Game of Thrones fans raised a petition urging the show writers to redo the current season.
The recently launched Change.org appeal was started by a fan who explained their decision was due to co-creators David Benioff and D.B. Weiss' "woefully incompetent" writing. So far, the solicitation has amassed over 50,000 signatures and counting.
The petition states:
"David Benioff and D.B. Weiss have proven themselves to be woefully incompetent writers when they have no source material (i.e. the books) to fall back on. This series deserves a final season that makes sense. Subvert my expectations and make it happen, HBO!"
The series rose to extraordinary prominence thanks to an equally revered source material by veteran author, George R.R Martin. Unfortunately, Game of Thrones completely ran out of stories from the book and the matter of continuation was quite a task for the series writers, Benioff, and Weiss. Fans believe this is basically why the show is failing to meet the expectations.
The current season was receiving the backlashes from its very first episode, but it wasn't until its third chapter, "The Long Night" people started to take things personally.
Viewers complained the episode was too poor in lighting, while some thought the showdown with the "Night King" was the most disappointing climax in the TV history, ever.
Not to mention the endless theories and discussions about its fate being dusted in just a matter of seconds. Following the premiere of the 5th episode, however, fans have turned increasingly critical.
Also Read: The Highest Paid 'Game of Thrones' Star Is Revealed And There's More Than One Correct Answer!
With so much already gone out of hand, the series has only got one final episode to at least console their fans; but then again considering how they're handling the plotline; it seems futile to raise the bar any further; an analogy which the even the stars from show accord to. And it's hardly surprising to witness a rally.
-->