Lord Varys Actor Conleth Hill Admits Game of Thrones Sort Of Sucks Now
Published Wed May 15 2019 By David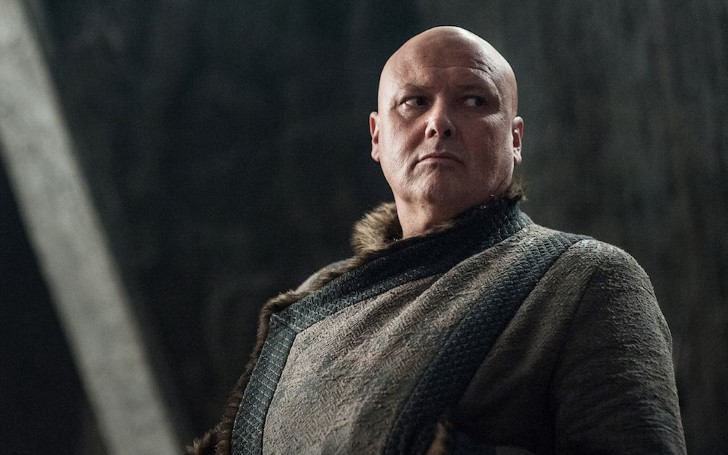 Know how Varys actor is taking the conclusion of his character's arc in Game of Thrones.
"Varys" execution was amongst the most shocking stuff from Game of Thrones recent episode.
And now, it looks as though Conleth Hill -- the actor behind the persona-- is ready to perform some roasting of his own.
Those who are following GoT seem definitely aware that the final season is struggling to meet its true standard.
For some, the much-hyped Battle of Winterfell, with its shadowy cinematography and "plot-armored" characters turned out to be a big disappointment.
Battle of Winterfell was criticized for having poor cinematography and a disappointing conclusion.
But for many more, that let-down seemed to be nothing in comparison to the revelation that one of the series most beloved characters, "Daenerys Targaryen" (Emilia Clarke), would now serve as the series final villain.
Fans are hoping next week's series finale can at least give consolation to the poor ratings of the recent seasons, but Hill might be cautioning fans not to raise their hopes.
In an interview with Entertainment Weekly, Hill opened up about his emotions toward the controversial final season of Thrones:
"As a whole, it's been overwhelmingly positive and brilliant but I suppose the last couple seasons weren't my favorite," Hill told the magazine.
"It just felt like after season 6, I kind of dropped off the edge," the Irish actor continued.
"I can't complain because it's six great seasons and I had some great scenes these last two seasons. But that's when It changed for me a little."
Varys actor Conleth Hill is not happy with his ending in Game of Thrones.
It seems that like many fans, Hill believes the show lost a step when it tanked out its source material.
Hill said he used to believe the stuff that was said in there understood the nature of freaks and outsiders so precisely; adding, "In a way, that was lost when we got past [the narrative in George R.R. Martin's] books. That special niche interest in weirdos wasn't as effective as it had been."
The actor also laments that in the GoT's final seasons, his character was demoted to delivering "weather reports" about events from earlier in the episode.
Also Read: Game Of Thrones' Lena Headey Reveals 'Mixed' Feelings About Cersei's Season 8 Storyline
Hill also went on to ask "if Varys was such an intelligent man and he had such resources, how come he didn't know about things?
"That added to my dismay. It's now being rectified with getting a great and noble ending. But that was frustrating for a couple of seasons."
Hill stated that he was "bummed" to not have a final scene with his rival on the show, Petyr "Littlefinger" Baelysh (Aiden Gillan), as he said,
"I was very bummed to not have a final scene with him. I was bummed not to have any reaction to him dying if he was my nemesis."
The 54-year-old also accounted his character became more peripheral, and that they concentrated more on others.
Hill emphasized Varys' end had hit him very hard and as a person, he even took it at a personal level, despite having learned the reactions of previous actors who had been in the same position.
Conleth concluded as if he failed to live up to some sort of expectation which he had no idea of in the first place.
-->