Game Of Thrones' Lena Headey Reveals 'Mixed' Feelings About Cersei's Season 8 Storyline
Published Wed May 15 2019 By David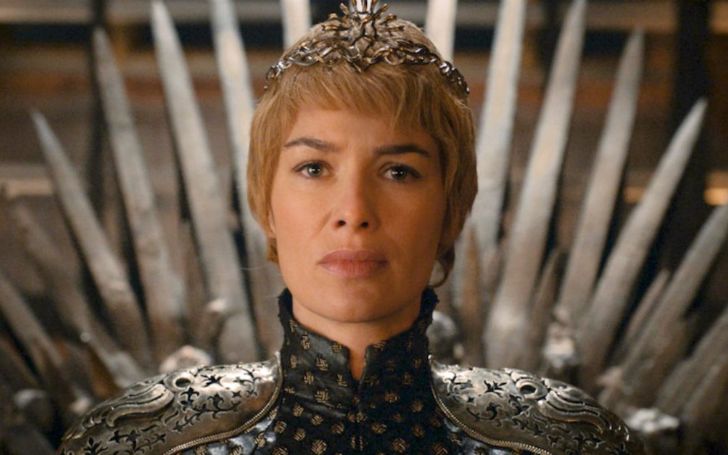 Why Game Of Thrones' Lena Headey feelings isn't concurring with Cersei's season 8 storyline.
Lena Headey's "Cersei" was one of the many characters to die (seemingly) in a surprising way in Game of Thrones Season 8. The final season of the epic fantasy series from HBO has not been a fan favorite as we get closer to the very last episode of the show. Cersei was mostly sidelined for the first five episodes -- or off the screen while the story focused on Winterfell.
And even when it was the time to face-off her long introduced enemy, "Daenerys" (Emilia Clarke), Cersei spent most of her final episode just watching the mother of dragons destroy King's Landing to ashes. Ultimately, it looked like she would die alone, but then her lover/twin brother, "Jaime Lannister" reunited with her under the Red Keep, which collapsed on them -- but not before they hugged each other, whence the brother says, "nothing else matters".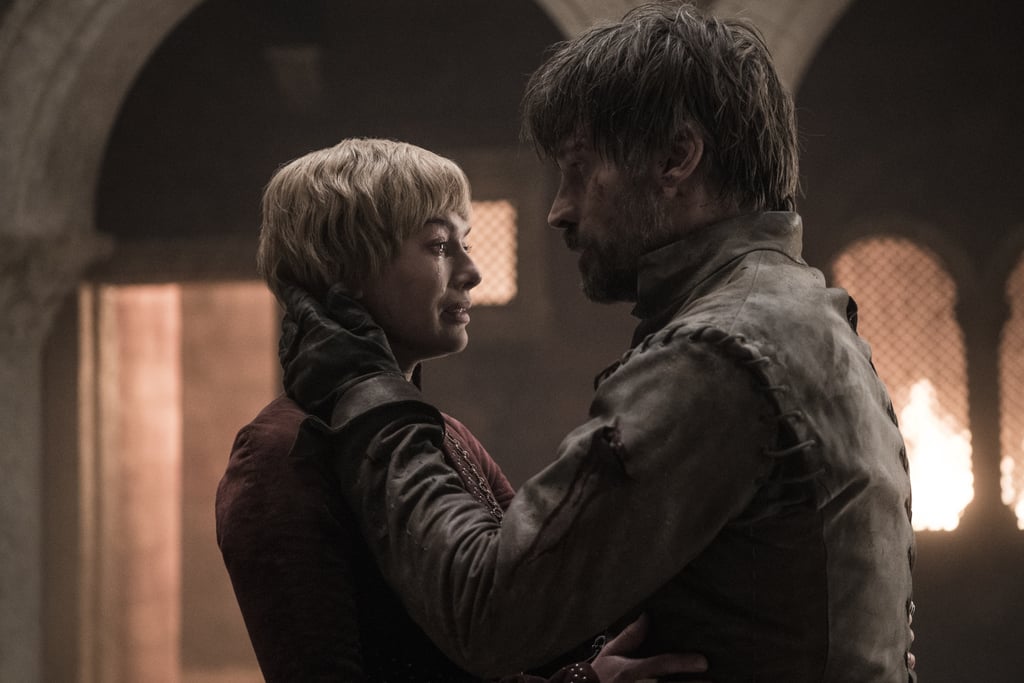 Jaime and Cersei die in the 5th episode of Game of Thrones, season 8.
Now that, almost everybody knows who die at that very episode, the series' stars are obviously free from the oath of keeping to themselves only (particularly about every bit of what has happened in the show till now). And it's none other than Headey, herself who has forwarded to pour her hearts out on this one saying,
"[My reaction was] mixed. I wanted her to have some big piece or fight with somebody."
There was so much speculation about how Cersei would die -- whether being the victim of the Valonqar prophecy from George R.R. Martin's book or at the hands of "Arya Stark" (because "she had green eyes").
Also Read: Aaron Rodgers Makes Cameo On Game of Thrones As A Golden Company Soldier
It would've been one heck of a scene to see Cersei have some kind of one-on-one showdown with Dany or Arya, or anyone. She may not be that skilled with weapons or anything, but she usually has another trick up her sleeve; she knows how to fight back, and fight dirty. Her wrath over the high Sept of Baelor was the very proof of it and in fact, one of the most iconic moments of the series. But she met her fate on this one like any other Lannister soldiers dying on the battlefield.
Fans are criticizing the fact; Cersei and Daenerys never confronted each other despite being the famous foes of each other.
Lena told Entertainment Weekly she came around to appreciating Cersei and Jaime's reunion after talking it out with Nikolaj Coster-Waldau:
The more we talked about it the more it seemed like the perfect end for her. They came into the world together and now they leave together. I think the important thing is that Jaime had a chance at freedom [with Brienne] and finally liberated himself from Cersei, which I think the audience will be thrilled about. I think the biggest surprise is he came back for her. Cersei realizes just how she loves him and just how much he loves her. It's the most authentic connection she's ever had. Ultimately they belong together.
Throughout the series, Jaime and Cersei had a codependent relationship. Cersei had said in the past they came into the world together and would leave together and that they belong together. Not only the demise of Cersei gave an absurd end to her arc but it also provided a meaningless destiny to Jaime Lannister; fans expected the character to fulfill a much bigger role.
Some viewers were frustrated with Episode 5 abruptly showing the humane side of Cersei (or a pitiful to be precise) -- right after she mercilessly gave "Missandei" the "Ned Stark" treatment. On top of that, Dany spontaneously inclining herself to the ruthless act of vengeance was also not exactly on-brand for the Breaker of Chains or the one who wanted to free the people from the tyrant.
Recommended: Game Of Thrones Showrunners Plan To Go Into Hiding For The Finale And It's Hardly Surprising!
Headey previously told EW she wasn't completely happy with the decision in the Season 8 premiere for Cersei to have sex with Euron. The actress thought Cersei wouldn't have given up so quickly.
I kept saying, 'She wouldn't, she wouldn't, that she would keep fighting. But [showrunners David Benioff and Dan Weiss] obviously know what they're doing and were adamant Cersei would do what she had to do.
Maybe it was the first hint for the many ridiculous decisions to come in the later episodes.
As mentioned, Cersei's death was forecasted in R. R. Martin's A Song of Ice and Fire book series, but when it came to season 8, the HBO show looked as if it couldn't have cared less about the "Valonqar." That's the part of Maggy the Frog's prophecy that predicted, "When your tears have drowned you, the Valonqar shall wrap his hands about your pale white throat and choke the life from you."
In high Valyrian, Valonqar represents "little brother," and Jaime was the twin born after Cersei. Although that never was shown in the episode, (even until the very last moment of Jaime and Cersei), some fans think the twin holding each other in comfort was a take on the Valonqar prophecy.
Shows like Game of Thrones has a knack for giving subvert expectations. They may even have Arya kill Dany as the "green-eyed" person in Melisandre's prophecy even though Dany does not really possess green eyes. Her eyes are purple in the books, and Cersei is the one with green eyes. On screen, however, Emilia Clarke has grey/hazel eyes and it was previously cleared that Dany had blue eyes. But the show does not seem to care.
There's only one episode left in Game of Thrones Season 8. It airs Sunday, May 19 at 9 p.m. ET on HBO. The bad guys may have had their time, but there are still plenty of plot points the show has to wrap up in some way before the end. The Night King and Cersei are both dead, and it feels like Dany is the next in that bracket.
And now it remains to be seen if the Seven Kingdoms will ever have the ruler it truly deserves.
-->