Aaron Rodgers Makes Cameo On Game of Thrones As A Golden Company Soldier
Published Tue May 14 2019 By Andrew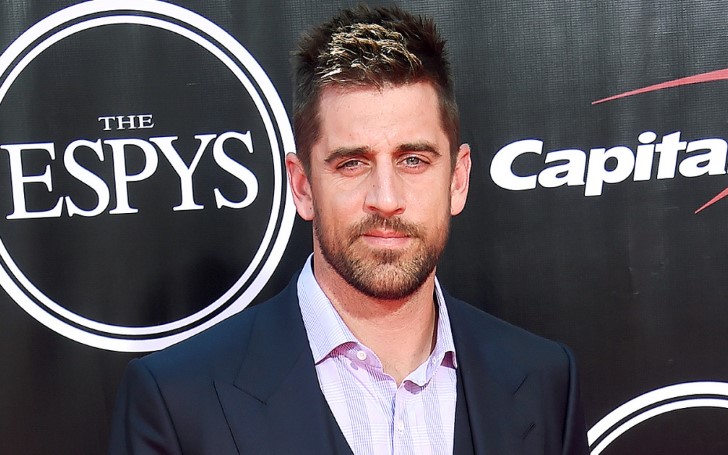 Depicting a Golden Company Soldier, Aaron Rodgers makes a cameo on Game Of Thrones.
As the fans are indulging themselves through devastating Dragonfire, bloody battles and a gruesome struggle for power between the most powerful Houses of the Seven Kingdoms, Game of Thrones is coming to an end.
And the news has it that now a football phenomenon is added to the mix. A quarterback for the Green Bay Packers, Aaron Rodgers, featured in "The Bells," the fifth episode of the show's eighth and final season making an astounding cameo as a soldier representing the Golden Company.
The 35-year-old quarterback has been enjoying his play for the Packers since 2005. Moreover, he was also an MVP at the 2011 rendition of the Super Bowl.
Also Read: Cersei's Pregnancy Is Breaking The Game Of Thrones Timeline!
Making a cameo Rodgers fights on the side of Cersei Lannister in the form of a sellsword. It would be fair to assume that his character had to endure a lot of heat as Daenerys Targaryen blazes King's Landing with fire.
The football star has never shied away from expressing the length of his love for 'Game Of Thrones'. Back in April, marking the season premiere, Rodgers took upon his Twitter account to post a photo of himself sitting on the Iron Throne.
During an interview at the Kentucky Derby, Rodgers went on to confirm his cameo saying he would make an appearance in episode five.
With the show coming to an end Aaron Rodgers earned a privilege to be a part of the last days of the show.
-->