Game Of Thrones' Final Season Is Officially Its Worst Rated Season Ever!
Published Sun May 12 2019 By Andrew
The final season of Game Of Thrones is the worst rated season ever!
As HBO approaches the finale of the widely acclaimed series based on the world of Westeros, the hope is surely up but the rating is reaching for the worse.
This week's biggest revelation has to be the Game of Thrones' plummeting Tomatometer score. The final race over the iron throne is officially upon us but that sure doesn't mean that the ratings will go easy on the show.
Not only the recent episode of Game of Thrones, "The Last of the Starks," is officially the least-rated episode of season 8 till date but the second least rated episode in the entirety of the show. According to the Tomatometer, it's just the second Rotten episode of the series ever as well.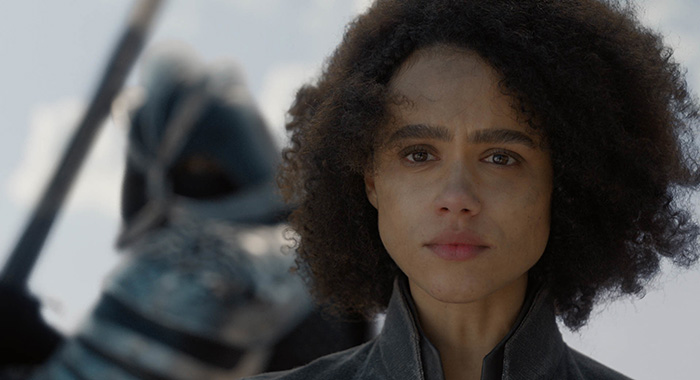 Game Of Thrones' final season is the worst rated season.
SOURCE: Rotten Tomatoes
As the show steered back its direction into the world of political intrigue succeeding the epic "The Long Night," which featured the long-awaited Battle against Night King (RIP). While critics stood firm grounds by their reviews of 39 Rotten reviews (and counting), fans on Twitter couldn't hide their dismay about the episode either.
Also Read: It's Time To Plan your Westeros Vacation - 'Game of Thrones' Studio Tour Opens Next Year in Ireland
Several pointed out to the showrunners' negligence in the series' final moments by referencing to the modern-day coffee cup that made it into a shot of Daenerys (Emilia Clarke) celebrating the Winterfell victory.
Others went on to call out to the fact that (spoiler alert!) Missandei, the only woman of color left on GOT was killed off at the end of the episode.
As it can be comprehended from the graphic above, we are in clear waters when it comes to one thing: while the first two episodes of season 8 ended up receiving quite satisfactory scores (as per Game of Thrones standards) on the Tomatometer, the ratings surely are in a downward spiral since then.
Talking about the present scenario, season 8 resides at 78%, which suggest that no matter what the rating the upcoming two episodes may receive, it'll be the lowest-scoring season ever.
-->