Top 10 Facts About Game Of Thrones' Missandei Actress Nathalie Emmanuel
Published Sat May 11 2019 By David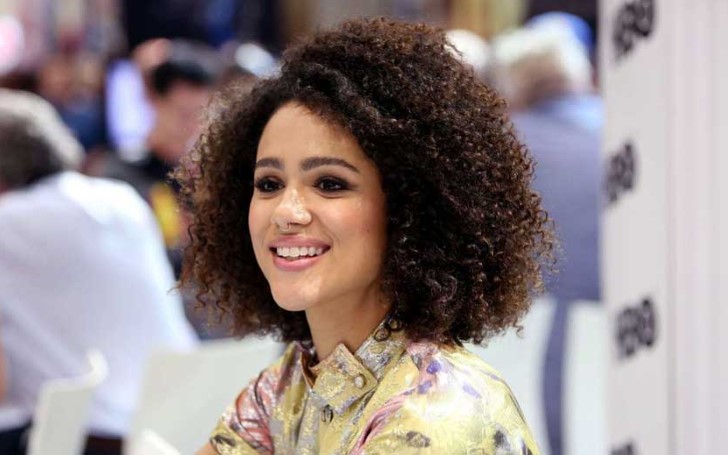 Nathalie Joanne Emmanuel (born 2nd March 1989) is an English actress known especially for playing Missandei of Naath in HBO's epic fantasy series Game of Thrones.
Below are some lesser-known facts about Nathalie which entail her early life, first break, and Game of Thrones as well.
Nathalie Hails From Three Different Ancestry
Nathalie Emmanuel entails three different ancestries.
Nathalie Emmanuel was born in Southend-on-Sea, a seaside resort town in Essex, England. She is the second child of a Dominican mother and a father of half-Saint Lucian and half English descent.
Her Mother Helped her To Pursue Acting
Nathalie mother was the first to realize her daughter's interest in acting.
Emmanuel had a keen interest for the arts at an early age; she revealed her mother first took notice of her passion and desire to become an actress during Emmanuel's attendance at the independent St Hilda's School (now closed) and later grammar Westcliff High School for Girls.
As a Child, She Has Been Featured in The Theater Version of the Lion King
Nathalie Emmanuel appeared in a musical rendition of The Lion King.
In an interview with the New York Daily News, she accounted, "When I was 3, [I'd] always cause drama that my mum decided maybe I should channel it properly—so she started me on acting, singing and dancing classes".
Also Read: Top 10 Facts About Game Of Thrones' Grey Worm Actor Jacob Anderson
At the age of 10, Emmanuel portrayed Young Nala in the West End production of the musical version of The Lion King.
She Has Had A Quite A Number of Appearances In a TV Show
In 2006, Nathalie made her television break by starring as Sasha Valentine in the soap opera Hollyoaks. She played the role for a total of 191 episodes.
Recommended: Top 10 Facts About Game Of Thrones' Ser Davos Actor Liam Cunningham
Emmanuel appeared on the show until 2010, her character's storylines included prostitution and heroin addiction.
She Used to Work as a Television Presenter
In January 2012, Nathalie presented BBC Three's "Websex: What's the Harm?" investigating the online sexual habits of 16–24-year-olds in the UK. Later in the same year, she made her big screen debut in the thriller Twenty8k.
She Was Working at a Clothes Store Before Game of Thrones
In 2013, Emmanuel was cast as Missandei, "Daenerys Targaryen's" (Emilia Clarke) interpreter, in HBO's fantasy drama series Game of Thrones. In a recent interview with Jimmy Kimmel, she confirmed that she received the news about landing the role when she was working in a clothes store as a shop assistant.
She Appeared in Two Blockbusters in one Calendar Year
In 2015, Nathalie went on to play computer hacker Ramsey in the action film Furious 7 and Harriet in the science fiction adventure Maze Runner: The Scorch Trials. For the former Emmanuel nabbed the Screen Nation award for Best Female Performance.
She's Been Voted Under the top 100 Sexiest Women
Nathalie Emmanuel has been ranked under 100 sexiest women by FHM magazine.
FHM magazine indicted Emmanuel as 99th in their 100 Sexiest Women of 2013 and 75th in their Sexiest Women of 2015. In 2015, Nathalie was also featured in the April issue of InStyle and GQ magazines.
She Has a Boyfriend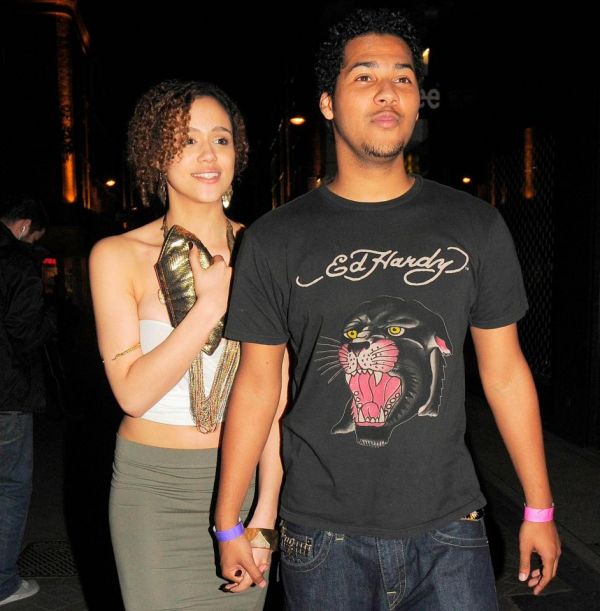 Nathalie Emmanuel is currently in a relationship with Devon Carlo Anderson.
Emmanuel's is currently in a relationship with English actor boyfriend Devon Carlo Anderson. He had also acted alongside Nathalie in Hollyoaks as "Sonny Valentine" but it was before Emmanuel's own inclusion into the show.
You May Also Like: Game Of Thrones Director Reveals The Devastating Line Jaime Said Off-Screen That Made Brienne Cry
She is also a vegan for health reasons, explaining Glamour that "I don't trust the food industry, I don't trust what they put in our food - it makes me feel sick actually."
Her Character in GoT Differs from Book than most of the Others
Nathalie Emmanuel was first introduced to GoT in the first episode of its third season.
Nathalie's character, Missandei in Got is the most dramatically "aged-up" character to appear in the series: in the books, the character is 10 years old, while Emmanuel was 23 when she was cast. Unlike other identities, this "age-lift" was not the result of improvising the series' internal chronology, and no official reason was given, either.
-->