Who Is Game Of Thrones' Missandei Actress Nathalie Emmanuel's Boyfriend? Learn The Details Of Her Relationship And Dating History!
Published Thu May 09 2019 By Jessica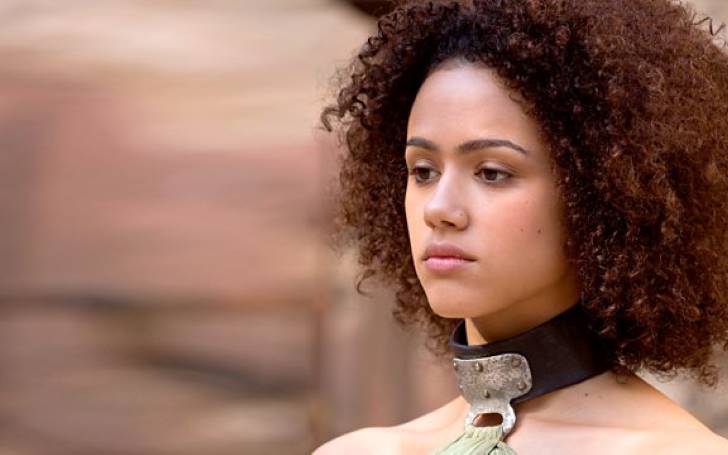 Is Missandei from Game of Thrones aka actress Nathalie Emmanuel dating anyone? Or could she be dating her co-star Grey Worm (Jacob Anderson)?
Mostly recognized as Missandei from Game of Thrones, actress Nathalie Emmanuel is winning thousands of hearts every day. Emmanuel's remarkable GOT journey might have ended with the last Sunday episode, but her acting career is far from over.
Apart from her outstanding performance in the biggest HBO series, the British actress Born on 2nd March 1989 in Southend-on-Sea, England, has made her appearance in multiple other film and tv series as well.
To mention a few of them, they can be named; Furious 7, The Titan, Maze Runner: The Scorch Trials, Misfits, and the long-running English series; Hollyoaks, where she portrayed the role of Sasha Valentine.
Recommended: Game Of Thrones: Here's What The Night King Actor Vladimir Furdik Looks Like In Real Life
Considering her professional life, there's plenty of information available, the fans of Nathalie shall need to know. But about her personal life?
Do her fans know much detail about Nathalie apart from knowing she is Missandei from Game of Thrones or who this beautiful curly haired woman is dating? Let's find out below.
Is Nathalie Emmanuel Dating Anyone?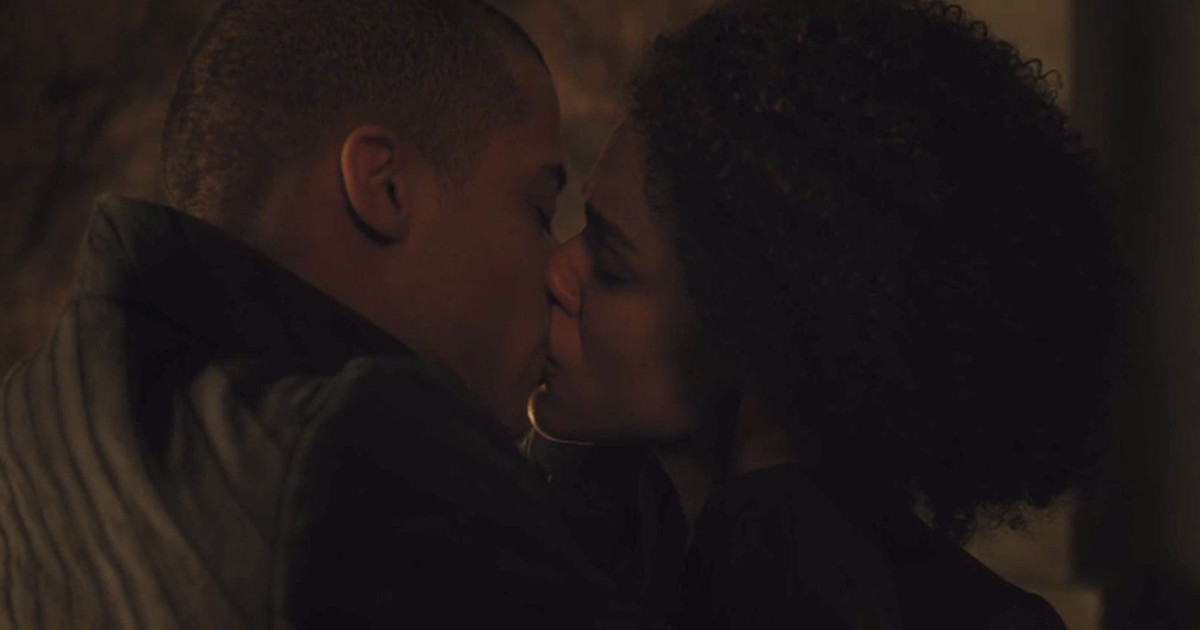 Nathalie Emmanuel as Missandei shares a kiss with Grey Worm (Jacob Anderson)

SOURCE: HBO
Nathalie Emmanuel is very much active on social media where she regularly updates her fans whatever she's up to on a daily basis. With nearly two thousands of pictures and videos shared on her Instagram, so much of her personal life can be discovered and observed.
Scrolling through her IG feed, one can learn that she is a selfie queen, a fitness freak, fashion lover, and a constant traveler. However, one can also learn that when it comes to sharing her dating life, Nathalie is strictly private. We couldn't find a single hint if this talented actress could be taken by anyone.
But, there were tons of speculations and reports which claimed that Nathalie Emmanuel secretly had an affair with her own Game of Thrones co-star, Jacob Anderson, known for portraying the role of her on-screen romantic partner, Grey Worm.
Is there any truth to it, though? Well, No. Nathalie and Jacob are not dating nor they ever dated. Although we wished, they were a sort of thing since they would surely make a great couple, these two adorable actors are not in a romantic relationship. Just great friends
As a matter of fact, Jacob Anderson is married to British famous television actress, Aisling Loftus.
Also see: Is Game Of Thrones' Grey Worm Actor Jacob Anderson Married? Who is His Wife? Does He Share Any Children?
Did Nathalie Emmanuel Secretly Marry Anyone?
With all the information we provided thus far, we think it's pretty safe to say that Nathalie Emmanuel is not married, at least not yet. In fact, we believe that she is 100% single and has no husband, whatsoever.
Even if she is dating anyone or married to anyone, we hope Nathalie will come forward to the public and share the happy news to all of us soon. Because as fans we think we all deserve to know the lucky guy that became successful to steal Nathalie's heart.
And even if she doesn't, considering the private person she is, it shall all still be fine with us.
Nathalie Emmanuel's Dating And Relationship History
Nathalie Emmanuel pictured ex-boyfriend Devon Anderson.

SOURCE: Zimbio
As we already mentioned that Nathalie Emmanuel is fairly a secretive person since she holds no intention of sharing them to the public, full records of her past boyfriends or her dating history are known till date yet.
However, Nathalie did date and was in a serious relationship with Devon Anderson, a fellow English tv actor. Both Emmanuel and Anderson met on the set of Hollyoaks where Anderson played her onscreen brother's role, Sonny Valentine.
The 30 years old actress would even constantly talk about her then-boyfriend, Devon on Twitter.
Nathalie and her ex-boyfriend Devon Anderson dated since the beginning of 2010 but ended their romance in the late 2017 or early 2018.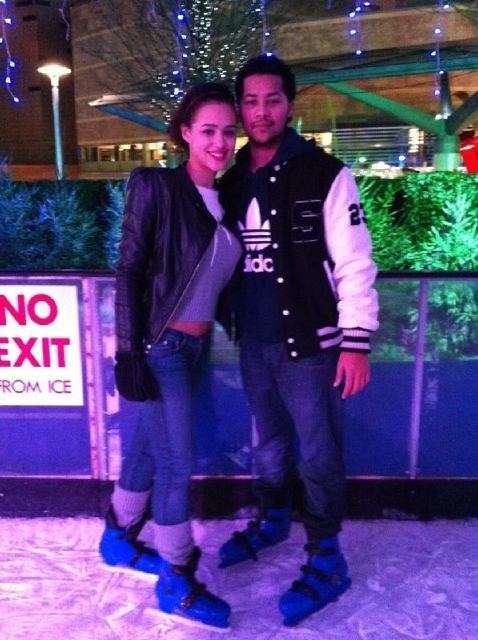 Nathalie Emmanuel pictured ex-boyfriend Devon Anderson.

SOURCE: Fanpop
In an old interview with Jimmy Kimmel Live, Nathalie talked about dating struggles, saying: "It's difficult to find people when you're always moving around, or who aren't intimidated by your achievements. It's tough to find people who are super-secure and encourage you to fly,"
Although information regarding her relationship history apart from Devon is as reserved as the ocean, this brilliant actress is pretty great at giving dating advice.
In one of her old interview, Nathalie Emmanuel gave perfect dating tips for women. She said: "Don't date a guy who's intimidated by your power. You need someone who is going to encourage you to exercise that and to blossom and grow."
Also read: Who Is Game Of Thrones' Ser Davos Actor Liam Cunningham's Wife? Details Of His Married Life And Children!
Whilst we'll miss watching Nathalie on the final season of Game of Thrones for the last couple of Sunday, we can't wait to find out what the film industry has in store for her.
-->