Is Game Of Thrones' Grey Worm Actor Jacob Anderson Married? Who is His Wife? Does He Share Any Children?
Published Thu May 09 2019 By Andrew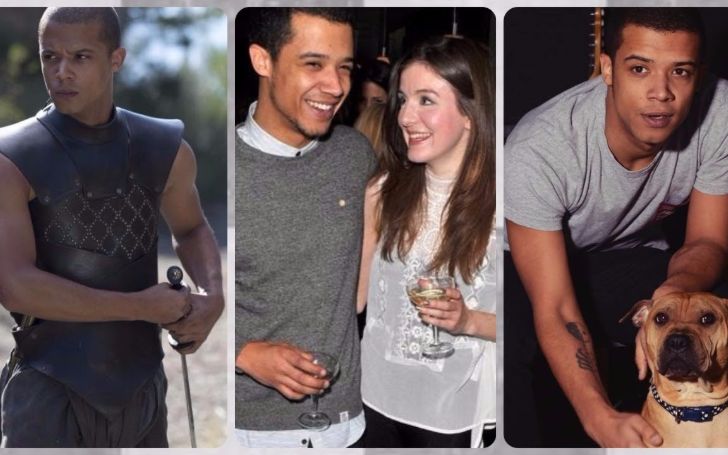 People are surely in love with the Game Of Thrones character Grey Worm but little is known about his off-screen life. The prolific English actor also enjoys a successful career as a singer-songwriter, rapper, and record producer and goes by the rapper name of Raleigh Ritchie.
With an amazing on-screen performance, Jacob Anderson sure has won over the hearts of many. While Jacob is successful in his professional life, is the case same with his personal life? Scroll down to know if he has a girlfriend or a wife? Does he share any children?
Is Jacob Anderson Married? Who is his Wife?
Yes, he surprisingly is! Given his Game of Thrones character, many seem to think otherwise but he does enjoy a happy married life with his spouse.
Jacob Anderson is married to actress Aisling Loftus since December 2018. The duo said their I do's in a private and quaint wedding ceremony accompanied by close family and friends.
However, regarding the subject of children or pregnancy, rumors or announcements has not made its way to the public. The couple seems to be enjoying each other's company as of now and is not yet ready to extend their family.
Also Read: Top 10 Facts About Game Of Thrones' Ser Davos Actor Liam Cunningham
The pair first crossed each other's path back in 2010 and had an instant connection. After waiting a while, Jacob Anderson began dating actress Aisling Loftus in 2011.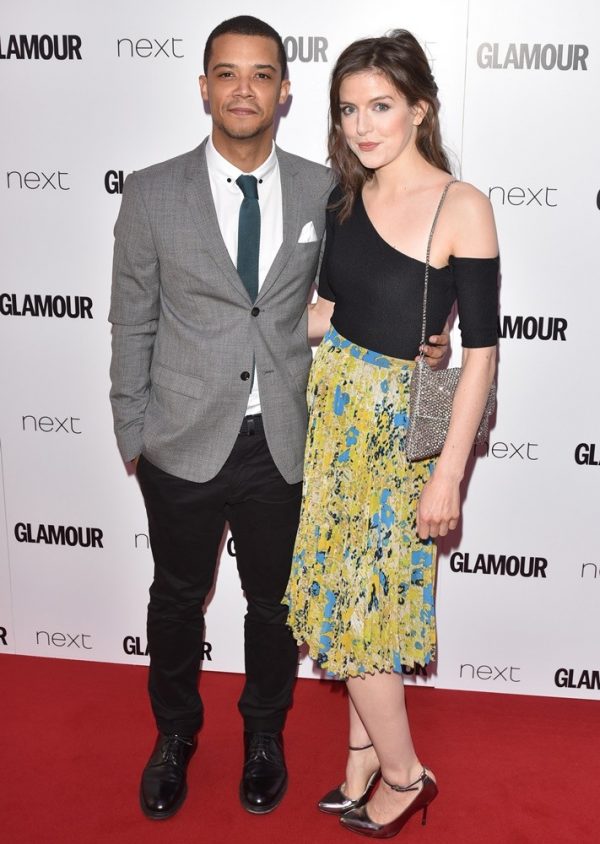 Jacob and Aisling started dating back in 2011.
Back in 2015, Jacob Loftus revealed how he felt when he first saw his girlfriend. He maintained,
"I'll never forget first setting eyes on my girlfriend, the actress Aisling Loftus, because it all seemed to happen in slow motion. We've been together five years. She's intelligent, sensitive and empathetic, and I've never met anybody who cares about people as much as she does. We never run out of things to talk about and our relationship has always felt very natural."
Then went on to express his feeling on becoming parents,
"The idea of being a parent is scary, but Ash will be a wonderful mum. Ash and I often talk about the kind of parents we'd like to be. It's an exciting prospect – another journey for us."
The immense love between the two is just undeniable and the bond between the two is surely an inspiration to many.
Jacob Anderson; A Supportive Boyfriend
Apparently, Jacob is quite supportive when it comes to his relationship. Back in 2015, Loftus opened about how they were both happy that they were doing great with their respective careers.
Recommended: Who Is Game Of Thrones' Ser Davos Actor Liam Cunningham's Wife? Details Of His Married Life And Children!
Moreover, his girlfriend went on to gush about his supportive nature stating,
"It allows us to take so much joy in what the other is doing. Aside from his role as Grey Worm in Game of Thrones, Jacob is also a musician who performs as Raleigh Ritchie. I recently went to one of his gigs in London, which was packed to capacity with 1,500 people. He was amazing."
She added,
"To be honest, I'm often the last one to realize how well things are going,' she says. 'I'll say to my boyfriend, 'Oh, I've just been offered this little role.' And he'll say, 'You've just been offered what? Wow! That is amazing!' He's a brilliant antidote to my tendency to talk myself down."
The lovebirds undeniably are living the best of their moments in each other's enriching company while also doing their share for the entertainment industry.
-->