Grey Worm Actor Showcases What He And Missandei Are Up To In An Alternate Universe
Published Wed May 08 2019 By Eden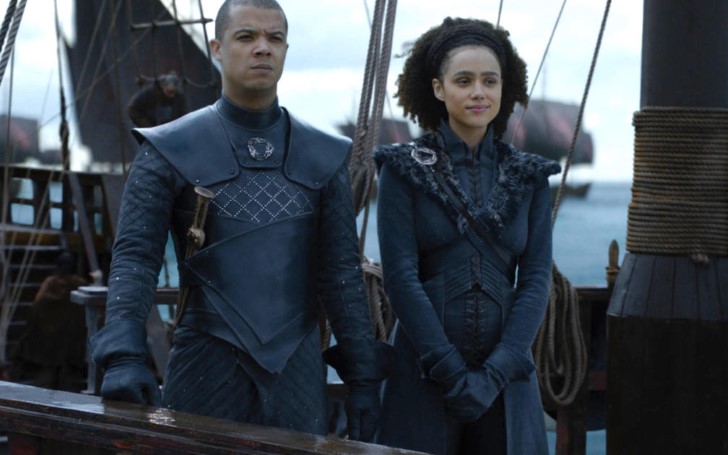 Grey Worm actor Jacob Anderson shows what he and Missandei are up to 'somewhere in the multiverse'.
The Unsullied leader Grey Worm played by Jacob Anderson on Game of Thrones uses the alias Raleigh Ritchie as a rap artist. The actor just shared a video that will bring Grey Worm-Missandei stans to tears.
The faithful assistant to Daenerys Targaryen (Emilia Clarke), Missandei of Naath is played by actress Nathalie Emmanuel. The character was brutally murdered via beheading on the orders of Cersei Lannister (Lena Headey) which brought a tragic end to the beloved character.
As much as fans were heartbroken over the loss of Missandei, perhaps, even more, was felt by the character Greyworm who had to watch his love get executed in front of his own eyes.
Despite the fact that there are lots of couples in Game of Thrones, the long-running Missandei-Grey Worm romance was one of the show's most talked about love affairs.
Ritchie memorialized the characters with a behind-the-scenes video of himself and Emmanuel. The on-screen couple jammed out together to a silly iteration of the Ghost Town DJ's song 'My Boo.'
You Might Like: Game Of Thrones: Why Sansa Stark Looks Likeliest To End Up On The Iron Throne
Ritchie's caption reads, "I know it hurts. But somewhere in the multiverse." We're not crying, YOU'RE CRYING. Excuse us while we keep watching this video on loop for eternity.
-->