Who Is Game Of Thrones' Ser Davos Actor Liam Cunningham's Wife? Details Of His Married Life And Children!
Published Wed May 08 2019 By Jessica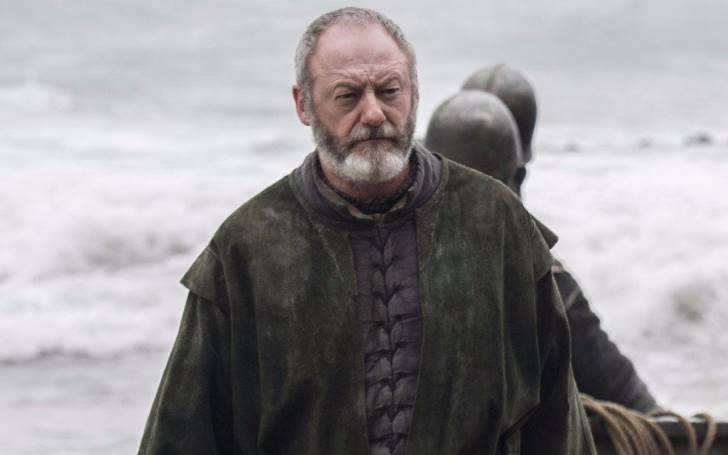 Discover the personal and married life of Game of Thrones actor Liam Cunningham
Liam Cunningham, most known for portraying Ser Davos Seaworth in Game of Thrones, one of the biggest tv blockbuster series in history has appeared in plenty of notable Hollywood films and tv shows.
The Irish actor, born on 2nd June 1961 in a large family of seven that includes his parents Michael Cunningham and Kathleen Cunningham, three sisters and a brother, grew up in East Wall, Dublin.
Recommended: Game of Thrones Star Liam Cunningham Wants Game Of Thrones Role On His Gravestone

A school dropout and a former electrician first debuted as an actor in the 1992's Irish film called 'Into the West', where he presented the role of a police officer. Since the years till today, the 57 years old actor starred in several other productions including Heaven Only Knows, Jude, First Knight, 24 Hours to Live, Doctor Who and The Musketeers.
Liam Cunningham in The Musketeers.

SOURCE: Den of Geek
Because of his hard work, determination, and excellence in the acting field, he received tons of appreciation, nominations, and Awards; a BAFTA he shared with Michael Fassbender and two Irish Film & Television Awards.
Moving towards his personal life, of course, Liam Cunningham is a married man. In fact, he shares a married life to the same woman for the past 35 years. So who is the love of Liam's life aka Mrs. Cunningham?
Liam Cunningham Married Life
Liam married love story is as no brief of a cinematic. Why?
Liam Cunningham with wife Colette Cunningham.
SOURCE: Catfly
Well, Liam was only 19 when he madly fell in love with his girlfriend Colette, who soon became Colette Cunningham. Almost more than thirty years ago, when Liam worked as an electrician and needed to go to Zimbabwe, an African nation, for a project, he couldn't just fly there by alone himself for three years.
A young 22 years old man who is madly in love decided to get married right away in January 1984 so that he could bring his Colette to Zimbabwe with him. That's apparently because there was no other option available for Colette to get her Zimbabwe visa other than by marrying Liam.
Also see: Game Of Thrones: Why Sansa Stark Looks Likeliest To End Up On The Iron Throne
Immediately after getting hitched, Liam and his newlywed wife, Colette traveled to Africa where they made some big memories of their life for three and a half years in the late 1980s.
In one of his interviews with the Independent, Liam talked about his stays in Zimbabwe with his wife, saying: "My first time on a plane was going to live in Africa. That's why I'm an actor. Africa. That's why. That's why I have my wife of 34 years."
What about Liam Cunningham Children?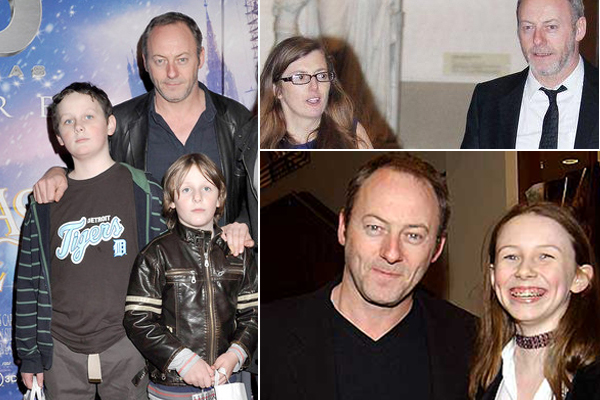 Liam Cunningham pictured with children Liam Cunningham Jr., Sean Cunningham, and Ellen Cunningham.
SOURCE: Live Ramp Up
Liam Cunningham and his wife Colette Cunningham were having so much fun with their married life in the beginning that they waited for nine years to catch up on their responsibilities as parents.
After nine years of their married life as husband and wife, Liam and Colette welcomed their first child, Liam Cunningham Jr. in the year 1992 followed by Sean Cunningham and their third child; a daughter they named Ellen Cunningham.
As Liam is very private and hesitant about bringing his personal life in public, very few pictures of his wife and children are available at the moment.
Today the Cunninghams lives a happily married life Killester, Dublin.
Don't miss: Grey Worm Actor Showcases What He And Missandei Are Up To In An Alternate Universe
You can watch Liam Cunningham on the final season of Game of Thrones which airs every Sunday on HBO.
-->