Game of Thrones Star Liam Cunningham Wants Game Of Thrones Role On His Gravestone
Published Tue Mar 12 2019 By David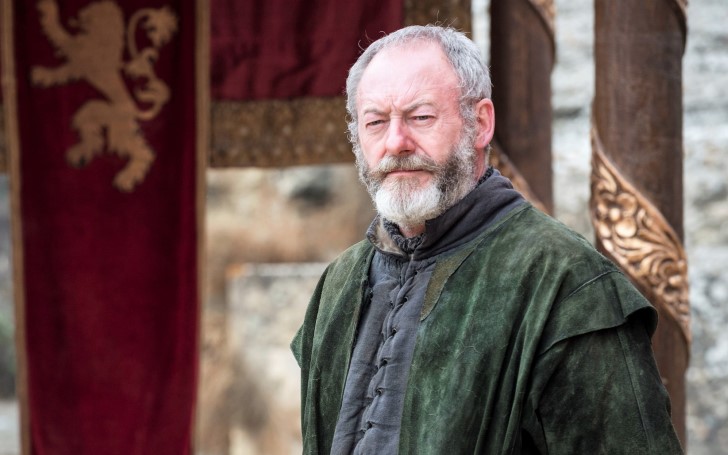 Sir Davos of Game of Thrones wants his memorial to be inscribed with the show's title.
The Irish actor, Liam Cunningham who is best known for playing Sir Davos Seaworth in HBO's epic fantasy series, Game Of Thrones wants his memories from the show engraved in his tombstone.
Cunningham bragged having to be a part of Game of Thrones can turn your CV into a "calling card of quality" and the portrayal of Davos is the highest honor he could have asked for. The BAFTA laureate said "It's partially like being a Vietnam vet, its extraordinary. The sad thing is it will never come again. We knew it was going to be one heck of an experience. Never imagined of how much of a grand it has become."
Watch the official trailer of Game of Thrones season 8
The actor continued with, "We might be super lucky to get success from something else, but on my f****** gravestone it's going to be, 'Liam f****** Game Of Thrones. Given how unique the show is, we may never get the chance of working in something similar to this."
Liam didn't miss the chance of comparing the prestige of the series with Hollywood's big projects.
Also Read: Outrunning A White Walker; It's A Reality now as Adidas Releases A New Game Of Thrones Shoes Lineup
Cunningham said,
"It puts them on the inferiority. And so it should do. I think, for me, the painstakingly long-form of storytelling, which is what we have here – with a movie, that's wonderful, but this long-narratives are the ones that people really adores, because you get to see the transition."
Liam also argued that the movie could have never justified the book. He added, had it ever been adapted into a single featurette, of all the jaw-dropping climaxes, we would have only got battles and the irrelevant bloodsheds. Cunningham mentioned that he once had a forecast of GOT completely taking out the fever of superhero genre from the people.
Don't Miss: Check Out These 20 New Character Photos From The Final Season of 'Game of Thrones'
Sir Davos uttered, "How big can you make the next explosion? How much you can add to beauty of the next robot costume? It's just a reuse of old stuff." According to the Dublin native, besides Game of Thrones, there's a whole bunch of dark grown-up TV which is upgrading the fantasy genre to a whole new legacy by attracting a large number of followers.
On the other hand, TV projects are handy from a marketing viewpoint. There's just so much money involved in the promotion of heavy franchises movies. Not to mention there's always the risk of getting it back. But the given set back is way too harmless in case of a series' promotional campaign.
Recommended: The Night King Speaks: Game of Thrones Actor Who Plays The Leader of The White Walkers Gives a Rare Revealing Interview
In conclusion, Liam added, "You bet more because the budgets are lower on TV, and we reap relatively more benefit from it."
The final season of Game Of Thrones will air on April 14 exclusively on the HBO channel.
-->