Cersei's Pregnancy Is Breaking The Game Of Thrones Timeline!
Published Mon May 13 2019 By David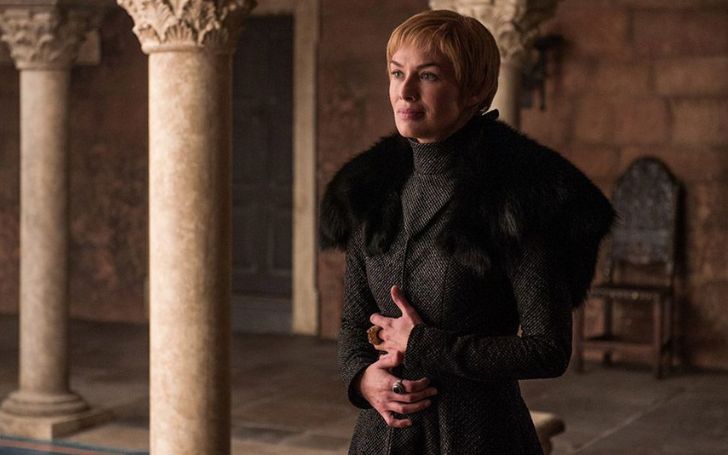 Cersei's Pregnancy Shows Game Of Thrones' Timeline Wasn't Going Natural.
The Game of Thrones timeline has always been quite confounding, but "Cersei's" (Lena Headey) pregnancy may be the one most notable instance yet that's thrown the whole series off track. Cersei's pregnancy was a major reveal at the end of season 7, and it led to several fan theories - from "Tyrion" (Peter Dinklage) turning against "Daenerys" (Emilia Clarke) to the scenario where Cersei could die in childbirth (as her mother did before her). However, Game of Thrones has only one episode left to go, and Cersei is yet to have her baby bump - which is giving no sense to the passage of time in Westeros.
There have been inconsistencies in the times taken by different individuals to reach Westeros in the past, so messy time flows are nothing new to Game of Thrones. It took multiple episodes for the Starks to travel from Winterfell to King's Landing in season 1, but characters are now barging in there within an episode or less. Most of these incidents, however, can be fairly explained away so as to give the credence to the narratives.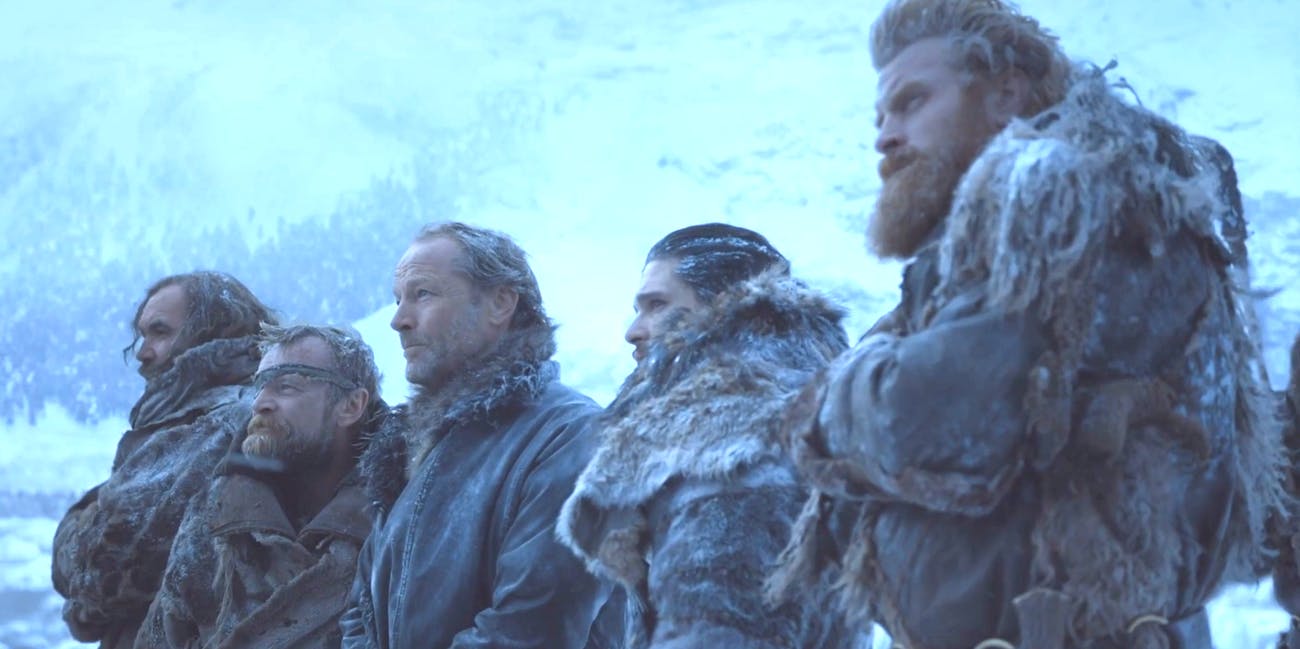 It took weeks for Jon and the gang to head north and come back to the south in Game of Thrones season 7 but the same things are happening quite fast in season 8.
There is simply too much going on to give characters the time they need to get from one place to another, and in order to skip to the good parts, the writers have had to make some sacrifices. Which is all well and good, but the decision to keep Cersei's pregnancy out of the timeline is quite a terrible idea, because it's not just that we aren't seeing the time going in the right manner, it's also physically impossible and it brings confusion to the greater story.
Also Read: Top 10 Facts About Game Of Thrones' Missandei Actress Nathalie Emmanuel
As mentioned, Cersei's pregnancy was announced in season 7 – that means when she revealed it to Jaime, it must have been a minimum of a few weeks, but likely 4-6 weeks of "bun in the oven" at that point. Since then, a vast amount of travel has happened in and out of the Westeros; during "Eastwatch", Jon Snow was about to march off on his wight-hunt beyond the Wall. Which means they had the time to travel North, head down to King's Landing (to show Cersei the wight), back to Winterfell, then call their armies, fight the Battle of Winterfell, and again travel all the way back to King's Landing to fight Cersei.
Yet Cersei is still far from being visibly pregnant. That's three trips from Winterfell to King's Landing and then some – strolls that should be taking weeks, if not months. By calculations, Cersei should be already having a recognizable bump in her belly, but it still is quite flat-lined.
This all has led many to believe that Cersei may have been lying from the start, using a false pregnancy to try and manipulate Jaime into staying with her when she realized that he was pulling away. But now that she's with "Euron" (Pilou Asbæk), she could be using the same move to win his extra-loyalty, thereby also convincing him that his son would rule the Seven Kingdoms.
Another, the sadder possibility is that she "was" indeed pregnant, but lost Jaime's baby. This would fulfill the Valonqar prophecy and also bring it back to the play. Or she was concealing it extremely well - long gowns, corsets, and cloaks could be keeping her secret, and many thought it will be revealed in a dramatic moment in the next episode; which was until her death that was shown in the episode earlier, today.
Recommended: Game Of Thrones' Final Season Is Officially Its Worst Rated Season Ever!
Nevertheless, she could have lost one baby and became pregnant again, thanks to Euron, but that also seems way too confusing, especially without any scenes or even the tenuous signs of grief over the loss of her child with Jaime.
What so absurd is that, as per episode 5, the Lannister twins are seemingly dead, and it seems like we may never get a reasonable explanation as to why time didn't bother to get natural around Cersei's tummy.
The final episode of Game of Thrones season 8 will air next Sunday, May 19 on HBO.
-->