Fans Explode With Laughter As Museum Unveils Daenerys Targaryen Statue That Looks Nothing Like Her
Published Tue Apr 30 2019 By Chester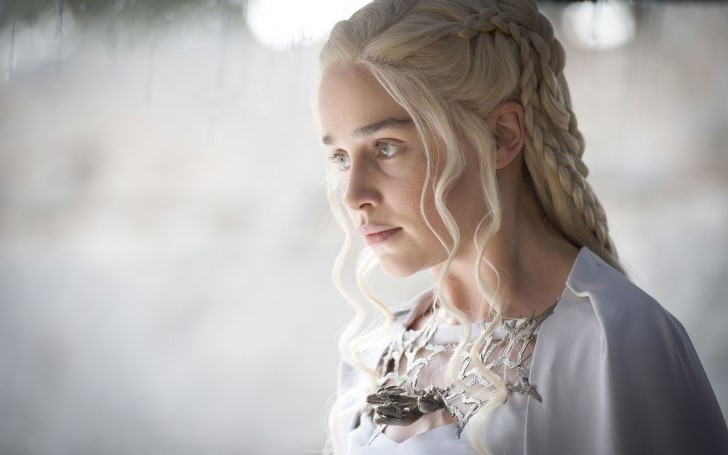 Fans started criticizing Clarke's Daenerys look-alike wax doll commenting 'Looks Nothing Like Her.'
Emilia Clarke as Daenerys Targaryen is one of the keen characters of trending Game of Thrones since the very first phase of the season.
As the series is currently running its final seasons carrying a huge hype of predictions for their beloved character to sit on the 'Iron Throne', a Dublin wax museum crafted or 'ironically' tried to craft 'Mother of Dragon' lookalike wax doll.
Soon as the Wax museum shared the snap people started criticizing it and making trolls. Well, honestly there's a strong reason for backlash as the doll looks nothing like Daenerys.
Game of Thrones' Emilia Clarke used Dothraki language to recover from an aneurysm
Source: Maxim
The comment section exploded with laughter where most of the viewers even cited it look like Orlando Bloom's Legolas from Lord of the Rings.
Check out some of the feedback from the critics.
Critics Review!
SOURCE: Wax Museum
Speaking to FM 104, Laoise Keaveney from National Wax Museum Plus seemed happy with the likeness. She told the station,
"It's our first waxwork this year and we're delighted to add an extra woman to the museum."
"Game of Thrones obviously is huge in Ireland and it's filmed in Ireland and we thought the best thing is to add a woman from Game of Thrones to the museum….She stands in our grand hall of fame now."
As GOT is currently heating up following Dany's snowy Battle in Winterfell, and the latest episodes glimpse something coming next to Dany.
The National Wax Museum assures that she'll be sitting on the Iron Throne, well 'maybe' not in the saga unlike Dublin's Ireland museum.
-->