Check Out How Game of Thrones Uses Costume Design To Show Power Of Cersei Lannister
Published Tue May 21 2019 By Jessica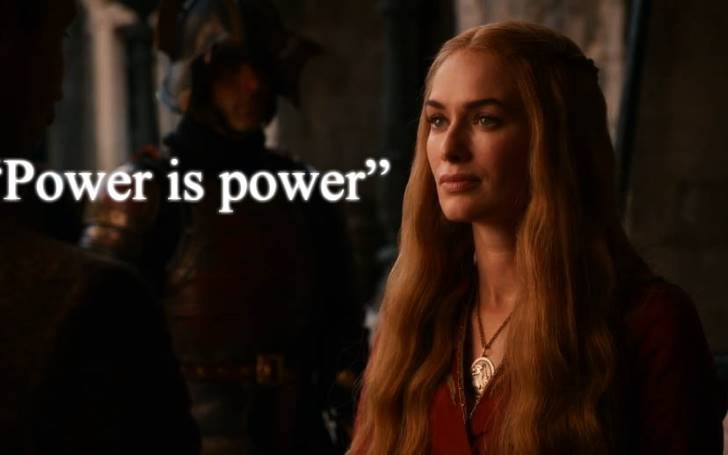 Learn how Game of Thrones costume designers symbolized power in Cersei Lannister.
Throughout the season of Game of Thrones; from her arrival at Winterfell to ascending the iron throne to her last breath in King's Landing, drastic changes in Cersei Lannister (portrayed by Lena Headey)'s costumes is plainly observable.
If you recap and watch all the episodes from the beginning, you will notice, how the Queen would usually dress in feminine costumes with the color such as purple and pink.
And that was probably because, at the time, she was just a devoted wife to King Robert Baratheon (played by actor Mark Addy). A powerless, oppressed and weak woman.
Recommended: Game Of Thrones: Grey Worm's Destination In The Finale Is Pretty Touching!
However, after the death of Robert, Cersei's costumes slowly started evolving with more majestic details that represented her power.
Lena Headey as Cersei Lannister.
SOURCE: Geek and Sundry
As she starts gaining more power and politically clever after her eldest son, Joffrey Baratheon (played by Jack Gleeson) scales the seven kingdoms, her loose and plain kimono styled attires slowly transform into the militant ones that include chains and epaulets with a manifestation of lions.
To make the appearance even more significant, Cersei's costumes are accompanied with armor designed ornaments.
By the end of the show, the viewers witnessed Cersei's turtleneck long suit dresses with sculptural shoulders and studs that demonstrate the armor of each family.
Also see: Emilia Clarke Cried After Reading The Game Of Thrones Series Finale Script
Take a look at Cersei Lannister's costume transformation below.
Game of Thrones' first episode aired in April 2011 and concluded in May 2019.
-->