'Game of Thrones' Star Sophie Turner Wasn't Allowed To Wash Her Hair While Filming HBO Series
Published Fri Jan 18 2019 By Jessica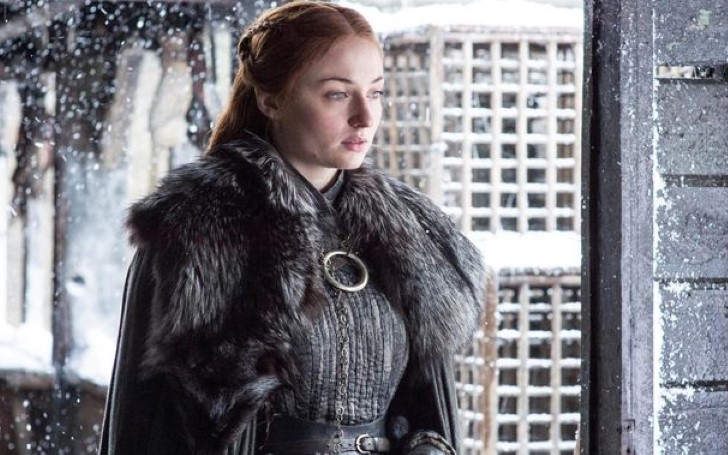 Game of Thrones producers constrained Sophie Turner from washing her hair during the series filming.
With the arrival of the new teaser release of the Game of Thrones' final season, also arrives new weird secrets from its cast.
The gorgeous blonde beauty Sophie Turner recognized as Sansa Stark in the HBO hit series Game of Thrones reveals she didn't wash her hair during the filming of the series.
Sophie Turner as Sansa Stark
SOURCE: Elle
"It was really disgusting," says Sophie Turner in a recent interview with InStyle.
You may also like: YouTube Bans Dangerous Pranks and Challenges After Bird Box Blindfold Challenge Went Viral
The 22 years old actress, who appears as a redhead in the series reveals the producers forbade her to wash her hair and it continued for a couple of years.
Turner who got engaged to Joe Jonas in 2017 addresses:
"Well, for the first few seasons I was allowed to wash my hair because I was an aristocratic young girl. Towards season 5 they started asking me to not wash my hair and it was really disgusting."
The British actress says they allowed her to wash her hair during the first few seasons. But, unfortunately, that changed after the 5th season.
And after that Turner lived with greasy and itchy hair for the rest of the series.
Aw, Poor Sophie.
Don't miss: Why Did Game of Thrones Change The Night King Actor in Season 6?
The nightmare doesn't stop there. Turner again reveals that her greasy hair started to get so bad that the fake snow particles used in the show would get stuck in her hair locks. Eww!
And apparently, the producers only victimized Sophie. Who we kidding, in fact, they also banned other casts at the show from washing their hair.
But, gladly, the actress got her permission to wash her hair when she later started wearing wigs for the show.
See more: Netflix Acquires Film 'The Devil All The Time' Starring Chris Evans and Tom Holland
The actress says she looks forward to GOT fans seeing the on-screen hair transformations of the casts in its final season.
Oh, Lady of Winterfell, we can't wait.
-->