What is Gerard Butler's Net Worth as of 2022? All Details Here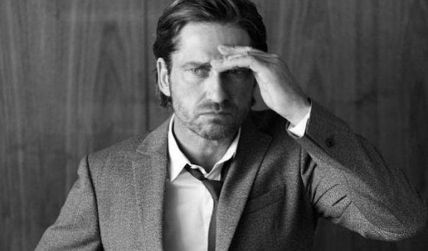 Gerard Butler's net worth revealed: The complete breakdown here!
Best known for portraying Leonidas I, the King of Sparta, in the epic historical action film 300, Gerard Butler is a Scottish actor and producer. Butler's other notable acting credits include The Phantom of Opera, Olympus Has Fallen, its sequels, London Has Fallen, and Angel Has Fallen. Undoubtedly a renowned actor in showbiz currently, watchers, however, deem Butler to be an underrated actor for his stellar credits.
Gerard James Butler was born on November 13, 1969, in Paisley, Renfrewshire. A bright student at both school and university, Butler, ventured into a career in law after graduating from the University of Glasgow. He would go on to practice law for years, a period of his life he recalls with scant enthusiasm. Gerard eventually deviated to acting. Butler says he wasn't confident of his decision at first but then reasons, "I wanted very much to be famous."
What is Gerard Butler's net worth?
Butler didn't experience any beginner's luck when he started his acting career. He landed no notable roles for years, let alone a breakthrough. Butler's early acting credits are stage productions of Coriolanus and Trainspotting. He made his film debut in the Oscar-nominated Mrs. Brown in 1996, but his performance went unnoticed.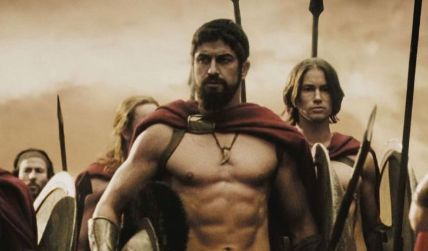 Gerard's first starring role was in the 2001 television series 'Attila.' Photo Source: Instagram.
According to Celebrity Net Worth, Butler has an estimated net worth of $40 million. Butler owes his staggering fortune to his relatively young and flourishing acting career. As an aspiring actor, Butler's work continued to go overlooked, with him playing small roles in big hits like Tomorrow Never Dies, Tale of the Mummy, and more. Gerard landed his first starring role in what should've been his breakthrough, in the television series Attila, in 2001. But the role at least worked as a stepping stone for Butler in landing more leading roles.
Don't Miss: Is Ezra Miller Rich? What is the Actor's Net Worth? All Details Here.
The Scottish actor played Count Dracula in the gothic horror film Dracula 2000. He went on to star alongside Angelina Jolie in Lara Croft: Tomb Raider – The Cradle of Life, which grossed $160.1 million. Butler's career ascended with every role, including in Timeline, The Phantom of the Opera, Dear Frankie, and Beowulf & Grendel, but it wasn't until he starred in 300 in 2006 that Butler was catapulted amongst a host of fresh A-listers.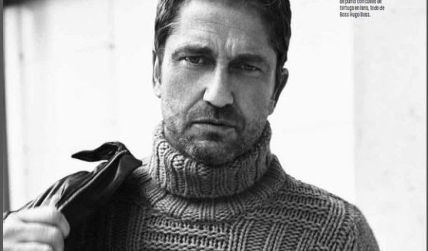 Butler got his breakthrough in the historical action film 300.'
Photo Source: Instagram
Butler pertained his soaring stardom with more versatile roles like Gerry Kennedy in the romantic drama P.S I Love You, which grossed $156.8 million against a budget of $30 million, as the dark John Tillman in the sci-fi film Gamer, and the thriller film Law Abiding Citizen, in which he also holds the co-producer credits. Butler's recent best-known role is a secret service agent named Mike Banning, which originated in Olympus Has Fallen and was reprised in its sequels London Has Fallen and Angel Has Fallen.
Gerard Butler's anticipated upcoming!
Being the critically acclaimed actor that he is, it is no wonder that Butler's schedule for the upcoming years is jam-packed. The first of Gerard's most anticipated arriving is yet another sequel of Has Fallen franchise. Gerard is returning to play the invincible Banning in Night Has Fallen. The Has Fallen's last installment was 2019 Angel Has Fallen, which grossed $146.7 million.
Gerard's 'Last Seen Alive' is set to release in May.
Source: Movie Trailers Sources
The fourth installment is yet to reveal its storyline or synopsis and is still in the early stage of development, but if reports are to be believed, a spin-off TV series is also under consideration. The Scottish actor is also gearing up to star in the upcoming action thriller Last Seen Alive, scheduled to release on May 12, 2022.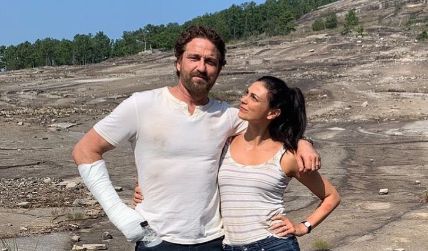 Butler will return as Mike Banning in the fourth installment of the Has Fallen franchise.
Photo Source: Instagram
The action/thriller will see Butler's character, Will Slate, start a frantic search for his soon-to-be ex-wife Lisa, played by Jaime Alexander after she mysteriously disappears during a stop at a gas station, all while becoming a suspect in his wife's disappearance. Directed by Brian Goodman, Last Seen Alive also stars Dani Deetté.
Recommended: What Is Bill Murray's Net Worth? All Details Here.
Stay connected to glamour fame for more.
-->