What Is Bill Murray's Net Worth? All Details Here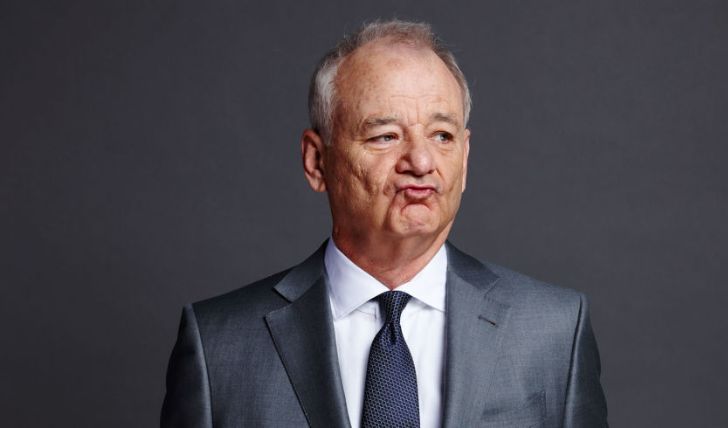 Bill Murray's net worth as of 2022 is massive: The complete breakdown!
An Academy-award nominated actor, Bill Murray, has been in the showbiz long enough to reap the title of a giant. Choosing the best of Murray's is a challenge because the actor has credits in a slew of classics. To name a few, Meatballs, Ghostbusters, Groundhog Day, Stripes, Tootsie, and Lost in Translation. Murray is a comedian before he is an actor, with a natural knack for deadpan delivery.
William James Murray was born on September 21, 1950, in Evanston, Illinois. He started his comic career joining the improvisation comedy troupe, The Second City, in the 70s. Murray got his break rather early, starring as a featured player on the comedy radio show The National Lampoon Radio Hour, and soon became a household name during his three years-long stints on Saturday Night Live.
What is Bill Murray's net worth as of 2022?
Murray's life comes under media's scrutiny as the actor lands himself in hot water. Bill's upcoming, Being Mortal, Azis Ansari's directorial, was called to shut down after a woman (unidentified) accused the actor of misconduct on the film's sets. According to Celebrity Net Worth, Bill's long and distinguished career has earned him an estimated net worth of $180 million.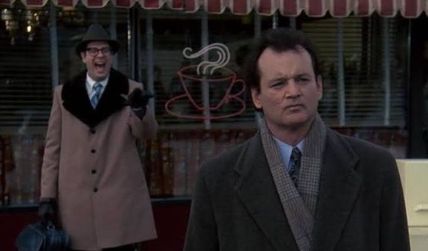 Murray became a household name as a cast member of SNL.
Photo Source: Instagram
Murray was already a big star on television, thanks to his extensive work on SNL when he got mainstream success starring as "Tripper" Harrison in the 1979 Canadian comedy film Meatballs, which grossed $70 million against a budget of $1.6 million. Bill's early career was characterized by his fruitful collaboration with writer-director Harold Ramis on multiple blockbusters, including Caddyshack, Stripes, and Tootsie.
Recommended: What is Dr. Who star Matt Smith's Net Worth? All Details Here.
Murray's portrayal of Peter Venkman in the Ivan Reitman-directed Ghostbusters in 1984 was a groundbreaking role for him. The coveted role reportedly earned him and his other leading co-stars an estimated paycheck of $75 million. Bill later reprised the role in Ghostbusters II, which grossed $215.4 million against a budget of $30-$40 million. Murray's career shift in the 90s was marked by more critically-acclaimed hits.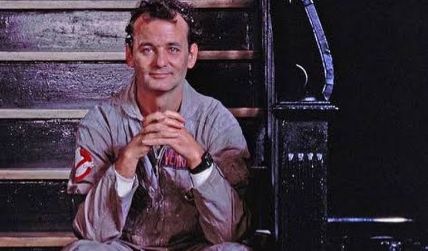 Bill received mainstream success in his first starring role in 'Meatballs.'
Photo Source: Instagram
The actor's 1991 comedy film What About Bob? was a box office hit, and so was Groundhog Day (1993), often called Murray's best work. Murray continued his journey up the ladder of fame with Kingpin, Space Jam, and Rushmore. By the 2000s, Murray had deviated more toward dramatic roles, equally commended by the critics and his fans alike. Wild Things, Mystic River, and Lost in Translation, for which he won an Oscar nomination, are some of Bill's best-loved dramatic roles.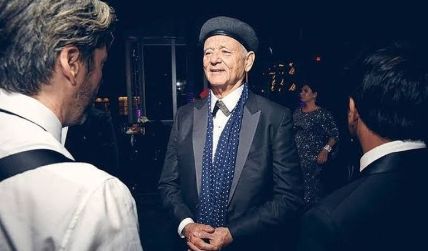 Murray won an Oscar nomination for 'Lost in Translation.'
Photo Source: Instagram
Aside from his string of blockbusters, a luck Murray still seemingly carries till the day, with new hits dropping every year or two, the comedian-turned actor has also branched his career into other business. He and his brothers own two restaurants named after his film Caddy Shack in high-profile locations. As an ardent baseball fan, Murray is a part-owner of St. Paul Saints, Charleston RiverDogs, and Brockton Rox.
Bill Murray's upcoming!
At 71, Murray's career is thriving as ever. The Emmy-winning actor is expected to make his Marvel debut in Ant-Man and the Wasp: Quantumania. But surprisingly, the comic legend has reportedly snagged a villainous role. Murray confirmed his casting in the highly-anticipated film last October. "My power is, I'm a bad guy," said the actor.
Not the first time Bill has been accused of misbehavior on movie sets. Source: Today
Murray's other awaited upcoming is Being Mortal; a movie halted halfway through its production because of an allegation against Murray. Based on Atul Gawande's non-fiction book Being Mortal: Medicine and What Matters in the End, the upcoming will feature Murray, Seth Rogen, Ansari, and Keke Palmer as the principal actors.
Don't Miss: What is James Corden's Salary & Net Worth? All Details Here.
The movie's production house, Searchlight, said it is looking into the matter and hopes to resume the filming once everything is settled. Murray, who is no stranger to misconduct on movie sets, be it his infamous clash with actress Lucy Liu on the sets of Charlie Angels or his ex-wife Jennifer Butler Murray's assault allegations against him, has chalked the allegations as "difference of opinion." "I did something I thought was funny, and it wasn't taken that way," said the accused actor.
Stay connected to glamour fame for more.
-->