Who Is Bill Murray Wife? How Many Times Has He Been Married?
Published Thu May 23 2019 By Andrew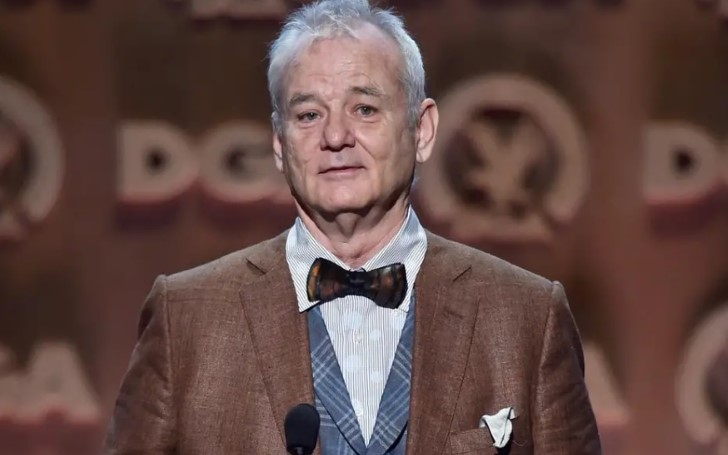 Bill Murray is one of them such prolific actors who are a total and utter gangster in the big wide treacherous world of show-biz. With astoundingly impressive roles under his belt, he has successfully captivated an astounding number of hearts around the globe.
One phenomenon of an actor, Bill Murry has contributed his extraordinary acting talents to groundbreaking marvels like 'Ghostbusters' and 'Groundhog Day'. Let's find out how immense stardom and love life co-relate to one another as we go by unfolding the details about Bill Murray's wife, marriage, divorce, and children.
Who is Bill Murray's Wife? How many times did he get married? Let's unravel the mysteries of his romantic life.
Bill Murry's personal life faced many highs and lows like most celebrity marriages do. The actor was married twice and they each were followed by divorces. Although he had a lot of hardship down the lane of love he sure didn't let downs win over his long and successful career and continued enriching a huge amount of lives through his magic to bring the characters to life.
You may also like: Lamar Odom Reveals Khloe Kardashian Once Beat the Sh-t Out of A Stripper!
Bill Murray first said his 'I do' to marry Margaret Murray in 1980. The pair had a sizzling and loving relationship but when they got divorced in 1996, after a marriage of 16 years the fans were just shattered.
Bill and Margeret were married for 16 years.
Source: BedTimez
After that, the 'Caddyshack' actor got romantically involved with Joan Lunden for the short period of 5 years. Fans have hoped that this union was supposed to be forever but sadly, they went their separate ways.
Also read: Is Selena Gomez Getting Married To 68-Year-Old Co-Star Bill Murray?
After playing the field for a little while, the widely acclaimed Ghostbuster decided to marry again with American Costume Designer Jennifer Butler. The pair enjoyed a fruitful and blissful 6 years of togetherness since 1991, before deciding to enrich the experience by turning it into a more serious one in 4th July 1997.
However, their marriage ended on 13th June 2008 bringing their 10-year long marital relationship to an end.
Who are Bill Murray's children?
Bill's 4 kids from the second marriage.
SOURCE: Hilightght
Bill Murray married his first wife in 1980 and they were married for 16 years after that. The former couple's lovechildren were Homer Murray and Luke Murray.
You Might Like: Joseph Duggar Gets Slammed For Turning Wife Kendra Into "Baby Machine"
The actor was then married to Jennifer Butler for a period of 10 years. Bill Murray's sons from the relationship are Caleb James Murray (born January 11, 1993), Jackson William Murray (born October 6, 1995), Cooper Jones Murray (born January 27, 1997) and Lincoln Darius Murray (born May 30, 2001).
-->