What is James Corden's Salary & Net Worth? All Details Here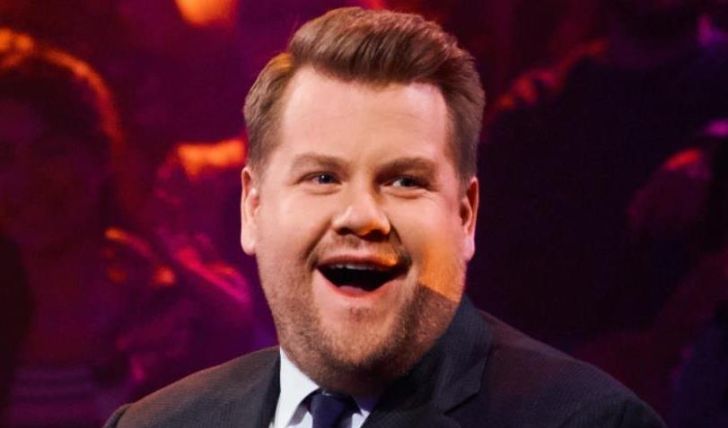 Inside James Corden's massive net worth: All details here!
Best recognized as the host of the popular The Late Late Show with James Corden, he is perhaps one of the most sought-after comedians today. James Corden's life makes it to the trending headlines again as the comedian recently announced his approaching departure from the CBS show eight years after successfully carrying his hosting duties.
James Kimberley Corden was born on August 22, 1978, in Hillingdon, Greater London. A few roles in comedy series at a young age led James to get a role in the ITV drama Fat Friends, making him a household name in the UK. But it wasn't until Corden's relocation to the States that he achieved greater fame and a heftier pay. Ahead is a look at Corden's earnings from the late-night show and his amassed fortune.
What is James Corden's net worth?
Corden was enjoying a successful acting career, starring in the British drama Fat Friends, which landed him a Royal Television Society award nomination. But Corden's reputation skyrocketed when he co-wrote and starred in the BBC sitcom Gavin & Stacey, which ran for three successful seasons. According to Celebrity Net Worth, James has an estimated net worth of $70 million.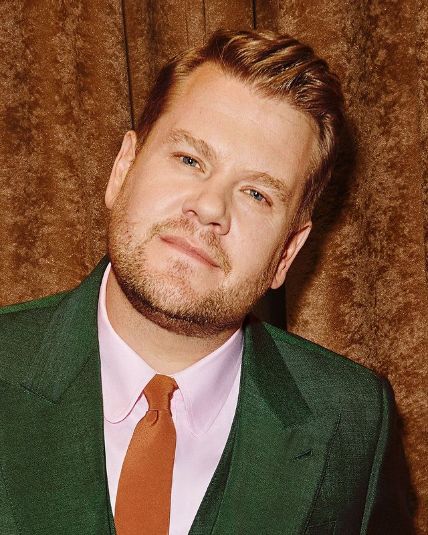 Corden's net worth is revealed as the host announced his departure from the CBS show.
Photo Source: Instagram
While Gavin & Stacey catapulted James as a promising A-lister in the British showbiz, CBS's The Late-Late Show put him on the map as a global star. Before landing the hosting gig on the late-night show, Corden had many endeavors, but most poorly received. Corden's few duds after Gavin & Stacey include Horne & Corden, a sketch show which ran for only one series, How to Lose Friends & Alienate People, and horror-comedy Lesbian Vampire Killers.
Check Out: What is Dr. Who star Matt Smith's Net Worth? All Details Here.
Corden might have experienced a brief slump after exiting Gavin & Stacey, but the actor/writer made it up by hosting a slew of award shows. Corden's diminishing flair was revived when he starred in the hit comedy play One Man, Two Guvnors in June 2011. Corden's next big hit was the musical fantasy Into the Wood, which grossed $213.1 million. Corden and Matthew Baynton-created, The Wrong Man for Hulu also received positively.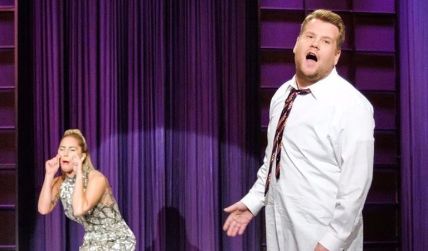 Corden took over as the new host of the late late show in March 2015. Photo Source: Instagram
Corden had showcased his hosting chops in the sports-based comedy panel game A League of Their Own, reality competition series The World's Best, and a slew of award shows, on account of which Corden landed the coveted position in the CBS's talk show. In March 2015, the Brit succeeded host Craig Ferguson to become the new representing face of the late-late show. Corden's salary was estimated to be somewhere between $4 and $5 million; Today, the Emmy-winning comedian rakes a staggering $9 million annually.
James Corden turned down a £40 million multi-year offer!
The audience-favorite host was reportedly offered £40 million to remain in the CBS show. But even the staggering amount couldn't sway Corden, who had already made his mind about leaving the show. "He could have gone down the cash route with Gavin and Stacey, taken the cheque and written it forever, but he chose not to. This is the same," said an insider, referencing Corden's exit from Gavin & Stacey long ago.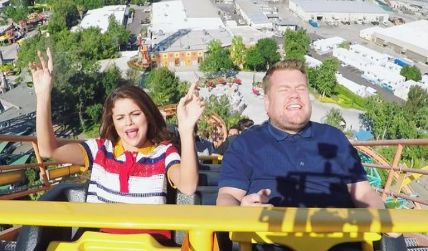 James reportedly wants to shift his focus to movies and theatre. Photo Source: Instagram
Although any rational mind can't fathom why Corden would turn down such an amount and for what, the actor-comedian seemingly has his reasons. The Emmy-winning host hasn't gotten candid about his foreseeable future yet, but as per sources, Corden wants to shift his focus to films and theatre. "James wants to write, make films, and he loves the theatre. He is only in his early forties. There is a lot more out there," the source reasoned.
Corden will give up on his hosting duties on the CBS show next year.
Source: The Late Late Show With James Corden
Corden will reportedly be returning to his native Britain after eight years since moving to LA. The Late Late Show host and his wife, Julia Corden, and the pair's three children reside in their swanky £7.5 million mansions in the LA suburb of Brentwood. The comedian is expected to spend some time in the UK after retiring from the show. A source says, "James and Jules have had barely any time to see their families in the UK over the past few years due to his work schedule."
Recommended: Who is Brian Hickerson, Hayden Panettiere's On-Off Boyfriend? What is his Net Worth?
Stay connected to glamour fame for more.
-->