James Corden Will Leave 'Late Late Show' in 2023 after 8-years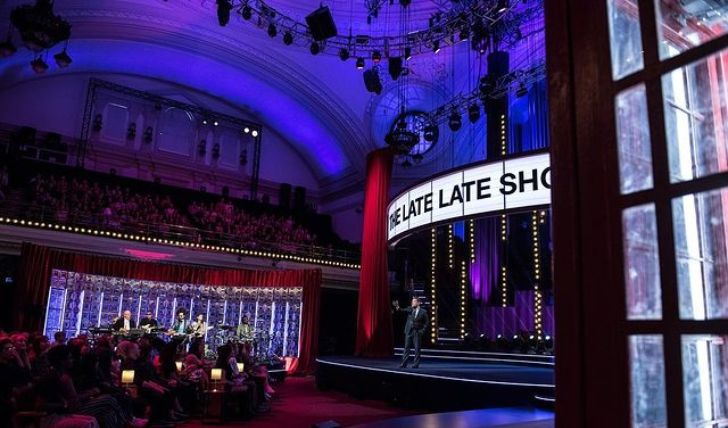 James Corden will depart the show ahead of summer 2023: Complete story here!
James Corden recently announced his plan to leave The Late Late Show after hosting the show for eight long years. Corden rose to fame as an actor starring in the BBC sitcom Gavin & Stacey, co-penned by him, and later relocated to the States and took the Late Late show by storm. Corden, a writer, comedian, producer, and singer, revealed the news to Deadlines during an exclusive conversation.
"It's been a hard decision to leave because I'm so immensely proud of the show," the Gavin & Stacey creator told Deadline. James adds, "I'm thrilled to be extending [for a year]. I always thought I'd do it for five years and then leave, and then I stayed on. I've been thinking about it for a long time, thinking whether there might be one more adventure." The Brit reveals that he will be exiting the beloved show by summer next year.
Corden calls the decision to leave "a very hard one."
Source: E! News
"There are still some other things that I feel I want to do," Corden said while talking about his career after his long stint at the CBS show will soon come to an end. The host adds, "There are some [stories] I'd like to tell. I'd like to see if I'm capable of it. The fact that it's terrifying is the reason to do it." About his plans to return to his native, London, the Tony-winning actor says the idea is under consideration.
Don't Miss: Hailey Bieber Reveals Doctors' Finding After Suffering a Blood Clot in Brain.
Corden, who is married to Julia Carey and is a doting father to their three children, explains, "It's something we think about, and we talk about a lot, but we haven't made a decision on that yet. That's the life side of things which we'll figure out."The Into the Woods actor asserts that he and his family have never once taken their life in L.A for granted.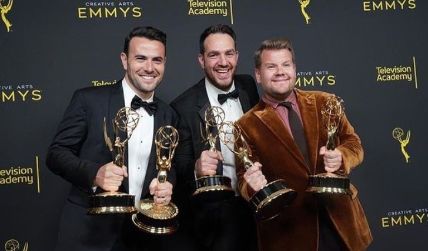 Corden succeeded Craig Ferguson as the host in March 2015.
Photo Source: Instagram
"I love living here [in Los Angeles]. I love everything it's given. My family and I have never taken this incredible adventure for granted. Every day I drive down Sunset to work, and I just think I'm from High Wycombe," says the comedian. Corden is best known as the creator of Carpool Karaoke, a segment widely loved and recurring on The Late Late Show with James Corden. The Hillingdon-born actor-turned host succeeded Craig Ferguson as the host of the Late Late Show in March 2015.
Stay connected to glamour fame for more.
-->