Is James Corden Still Married? Who is his Wife? All Details Here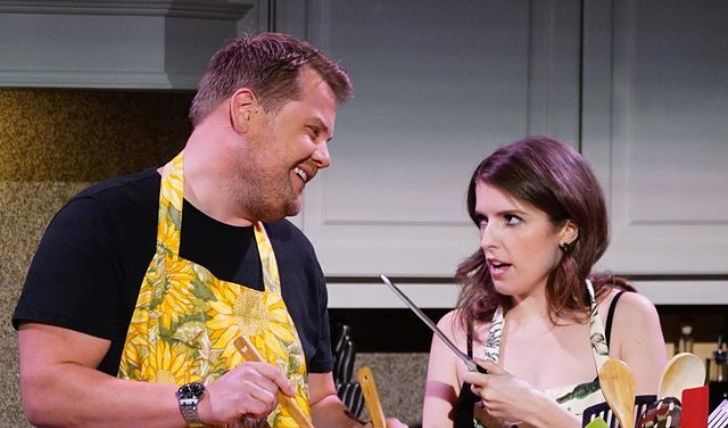 Inside James Corden's happy marriage with Julia Carey: All details here!
English actor, comedian, writer, producer, and television host James Corden's life has come under strict media scrutiny. The Brit recently announced his impending departure from CBS's The Late Late Show. Corden has been hosting the widely-loved show since 2015. The Brit recently announced that he would be departing from his hosting duties by summer next year.
James Kimberley Corden was born on August 22, 1978, in Hillingdon, Greater London. Corden's career gained momentum when he starred as Jamie Rymer in the British drama Fat Friends. James rose to fame in his native after starring in his series Gavin & Stacey and took over the States after taking the succeeding Craig Ferguson in the CBS show. The actor-turned-host is happily married to his wife of nearly ten years.
Who is James Corden's wife?
It's no surprise that Corden is committed to someone starkly opposite. Unlike his outgoing, candid demeanor, Corden's wife, Julia Carey, is a relatively unfamiliar name in the industry. Although not as famous as her Tony-winning husband, Carey previously worked as an actor and is now a television producer. IMDb shows Carey having credits in the television series The Fashion Fund and Extra With Billy Bush.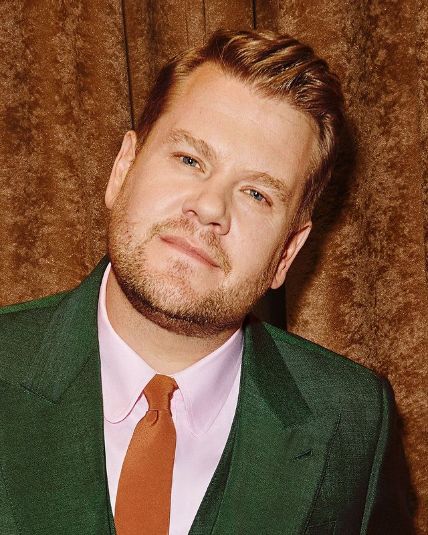 Corden's wife has credits in 'The Fashion Fund and Extra With Billy Bush.'
Photo Source: Instagram
The spouses, favorably known for keeping low-profile personal life, are parents to three. Corden met Carey during a non-profit event in 2009. Julia was working with the organization, and Corden had attended the charity function after being constantly bugged by actor Dominic Cooper. The Late Late Show host calls his first exchange with Julia and what followed after "an absolute miracle." "I said, 'Hi, Jules. You might be the most beautiful woman in the world," was Corden's pickup line to Carey, in case you are taking notes.
Don't Miss: Is Jonathan Bailey Dating? Learn His Relationship History.
'Well, thank you very much. That sounds like something you say a lot,' Julia replied, James, recalls in his interview with People. 'I've never said it before in my life.' "That was it. That was it. I was in. And by an absolute miracle, so was she," James says, vividly painting his first conversation with his now-wife. Following their cliche yet still beautiful encounter, Corden and Carey went on to date for about a year and got engaged in 2010 on Christmas Day in the Maldives.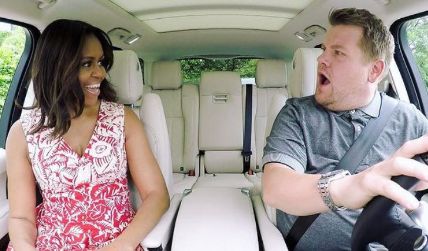 Corden and Julia welcomed their firstborn shortly after their engagement.
Photo Source: Instagram
But before the twosome said their "I dos" to each other, they were blessed with the arrival of their firstborn, Max, born shortly after their engagement, in March 2011. The Into the Woods actor and Carey walked down the aisle on September 15, 2012, at Babington House in Somerset. Corden doesn't shy away from showing his gratitude towards Carey whenever a chance arises. "She makes me say 'us' instead of 'I' and 'we' instead of 'me,' and I love her," the actor said while accepting his Tony award.
Meet James Corden's three children!
Corden proved himself to be a doting father and a striving one when the actor shed an impressive 35lbs of weight for his children. "I want to be better for my children and my family. I don't want to wake up tired or embarrassed when I'm chasing my son on the soccer field, and I'm out of breath after three minutes," Corden said.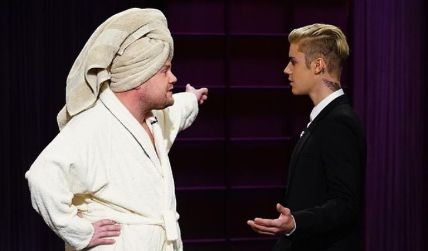 James revealed he went on a weight loss journey for his kids.
Photo Source: Instagram
The host might not post much about his family life on his social media pages, but you can tell from the first glance that the Brit enjoys the sweetest bond with his wife and their three children. James's oldest, Max, 11, was named after the Beatles legend Sir Paul McCartney, who took the name-giving as a payment to appear in a UK-based charity Comic relief. Max's godfather is Corden's friend and indirect wingman Cooper.
The couple welcomed their youngest in December 2017.
Source: ET
Corden and Julia's secondborn, Casey Corden, was born following the duo's two years of a happy marriage in October 2014. The late show's host's youngest, Charlotte Corden, was born in December 2017. "I feel so lucky that we have three healthy children. I feel blessed with all of it," Gavin & Stacey's creator said in a statement. Corden adds, "It's such a wonderful thing to be a parent. You realize how indifferent you were before you had children."
Check Out: Is Wicked Tuna Star Tyler McLaughlin Married? Detail About their Relationship and Dating History.
Stay connected to glamour fame for more.
-->