German Minister Kills Himself after 'Coronavirus Crisis Worries'
Published Mon Mar 30 2020 By Eden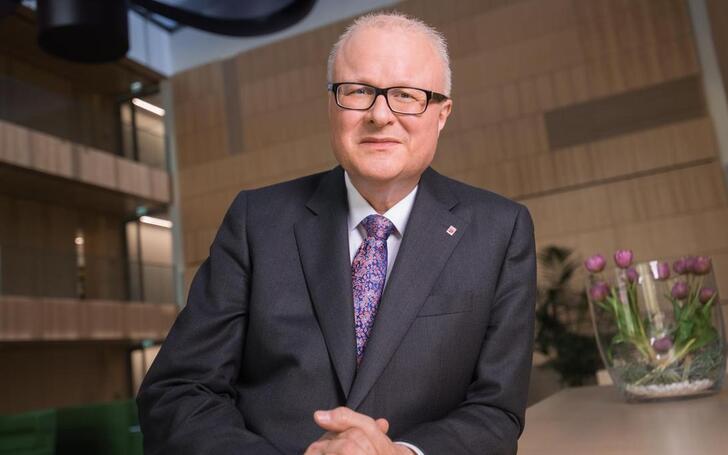 Germany's Finance Minister commits suicide over coronavirus concerns.
The Finance Minister of Germany's Hesse state, Thomas Schaefer, took his own life following concerns about the COVID-19 pandemic. Apparently, he was "deeply worried" about dealing with the rapid downward spiral of the economy following the coronavirus outbreak.
The Wiesbaden prosecution's office believes Schaefer, 54, committed suicide after his dead body was found near a railway track on Saturday.
State Premier Volker Bouffier said in a statement:
We are in shock, we are in disbelief, and above all, we are immensely sad.
The Federal state of Hesse is home to the city of Frankfurt, Germany's financial capital, where the headquarters of major financial institutions are located, most notably Deutsche Bank and Commerzbank, as well as European Central Bank.
Watch: Germany: 54-year old Minister commits suicide as 'he was worries of COVID-19 impacts'
Bouffier revealed Hesse was working tireless hours to ensure companies and workers don't face a drastic economic downturn due to the COVID-19 pandemic.
One of the close allies of Chancellor Angele Merkel, Bouffier, added,
Today, we have to assume that he was deeply worried. It's precisely during this difficult time that we would have needed someone like him.
The much-admired personality Schafer was long believed to be the potential successor to Bouffier. Just as Bouffier, Schafer belonged to Merkel's center-right CDU party.
You Might Like: Ariana Grande Urges Fans to Care More About Others Amid the Coronavirus Pandemic
Thomas Schafer is survived by his wife and two children.
Check out Glamour Fame for more interesting news of your favorite celebs.
-->