Get to Know Stephen Curry's Son Canon W. Jack Curry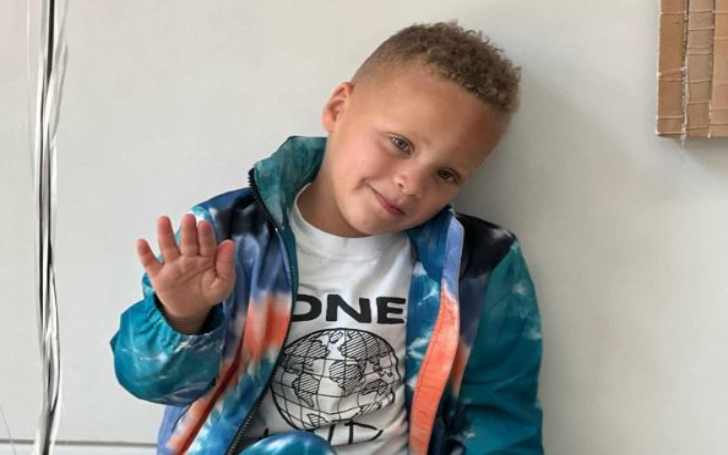 Canon W. Jack Curry is the five-year-old son of the renowned American NBA player, Stephen Curry, who is celebrated as one of the greatest shooters in the history of the NBA. Stephen has been a part of the Golden State Warriors since 2009.
Canon's mother, Ayesha Curry, is a Canadian-American actress known for her roles in TV shows like "Gary Unmarried," "Love for Sale," and "Irish Wish." She's also a cookbook author and a well-known TV personality. Being born to such prominent figures, Canon has been in the spotlight from the moment he was born, and recently, there's been a growing interest in his private life.
Canon W. Jack Curry Was Born in 2018
Canon W. Jack Curry was born on July 2, 2018, in California. Despite being born four weeks earlier than expected, he was a healthy baby.
His parents, Stephen Curry and Ayesha Curry shared their happiness and excitement about his arrival on social media.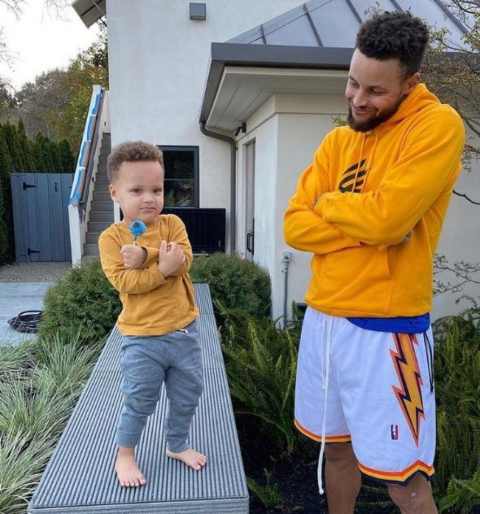 In his announcement, Stephen Curry wrote:
"Our beautiful baby boy, Canon W. Jack Curry, was born on 7/2/2018. He surprised us by coming a little earlier than we anticipated, but we couldn't be more thrilled and grateful. We're now a family of five!"
Canon, born under the Cancer zodiac sign, was indeed an unexpected but joyful addition to the Curry family. Ayesha Curry, his mother, had a challenging pregnancy journey, enduring symptoms like severe nausea, sleeplessness, and exhaustion, a condition known as Hyperemesis.
His Ethnicity and More
Despite the challenges, Ayesha Curry expressed her thankfulness that her "itty-bitty baby" was born healthy. As of October 9, 2023, Canon W. Jack Curry would be around 5 years old.
Canon's ethnicity is diverse; he is of African-American descent from his father's side. His mother, Ayesha Curry, brings a mix of ancestries, including Polish, Jamaican, Chinese, and African heritage to his family background. Canon holds American citizenship and stands out with his striking blue-green eyes.
The Main Reason Behind His Name
Canon's name has an interesting origin – it was chosen during Stephen and Ayesha Curry's honeymoon. Ayesha revealed to People magazine that they initially had a different name in mind for a girl but decided on Canon, which they fell in love with.
The name is associated with their favorite place, France, where it means "young wolf." They also kept it because of their shared Christian faith, as "Canon" signifies an official of the church in a religious context. Canon's middle name, "W," stands for "Wardell," a family name, and his surname is "Curry."
Loves Painting
Canon Curry, alongside his passion for basketball, has shown a strong interest in painting from a young age. Ayesha Curry, his mother, shared his artistic pursuits on November 16, 2020, posting a picture of him actively engaged in painting with a brush.
She proudly displayed his artwork, emphasizing his growing talent. Ayesha expressed her enthusiasm for his love of art, mentioning that his painting collection is expanding rapidly, and she's preserving all of his creative works.
Is Future NBA Star
Canon Curry has frequently joined his father on the NBA basketball stage, avidly watching his dad's games from the audience's seat.
This exposure sparked his interest in basketball at a young age, demonstrated by his ability to dribble two basketballs simultaneously.
A video of this talent was shared by his mother on Instagram on June 14, 2022, where she noted his skills were reminiscent of his dad's.
A previous video, when Canon was just two years old, showed his determination to practice basketball. These instances hint at the possibility that he might follow in his father's footsteps in the future, becoming a basketball player.
How Many Siblings Does Canon Curry Have?
Canon W. Jack Curry is a cherished member of a loving family, and his household includes two older sisters. The eldest, Riley Elizabeth Curry, born on July 19, 2012, is currently 11 years old in 2023.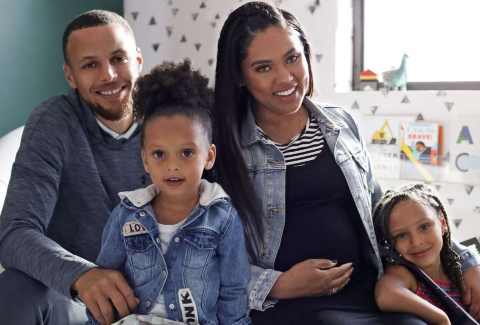 She has already shown an interest in volleyball and culinary arts, taking after her mother, Ayesha Curry. The middle child, Ryan Carson Curry, arrived on July 10, 2015, making her 8 years old in 2023. Described by her mother as compassionate, headstrong, caring, and intelligent, she adds a unique dimension to the family dynamics.
The Curry family is renowned for their strong bond, and these siblings share a special connection as they journey through life together, with unwavering support from their parents, Stephen and Ayesha Curry.
Active In Instagram
Stephen Curry's son, Canon, has gained popularity, particularly among NBA enthusiasts, largely due to his adorable presence. This popularity has led to the creation of a fan page for him on Instagram, amassing a total of 21.5k followers.
Although Canon doesn't have his own social media presence, he frequently appears on his mom Ayesha Curry's Instagram account, which has a substantial following of 7.9 million.
Meanwhile, his father, Stephen Curry, is a significant presence on Instagram with 52.3 million followers, making him one of the most followed NBA players on the platform.
Canon W. Jack Curry's Net Worth in 2023
Canon W. Jack Curry hails from a financially comfortable family. His father, Stephen Curry, is a multi-millionaire with an impressive net worth of $160 million.
Stephen's substantial NBA base salary of $50 million per year, along with an additional $30 million from endorsements, has led to projected career earnings exceeding $400 million. Notably, he began his NBA career without any endorsements.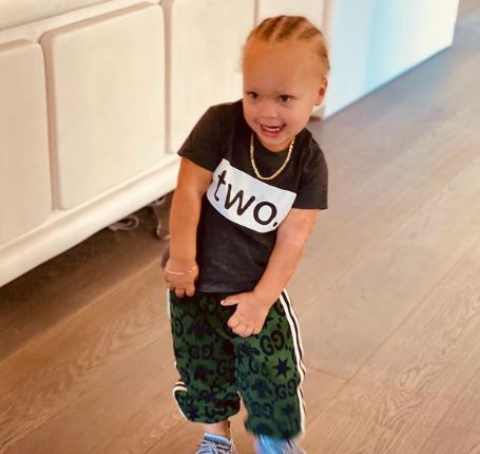 In 2020, Stephen Curry purchased a $30 million mansion in Atherton, California, showcasing his financial success. Canon's mother, Ayesha Curry, is also financially well-off, boasting a fortune of $10 million as of 2023. The combined wealth of Stephen and Ayesha ensures a comfortable and secure lifestyle for the Curry family.
Stay With Glamour Fame For More
-->