GIgi Hadid calls out Jake Paul amid his drama with Zayn Malik
Published Mon Feb 24 2020 By rhyss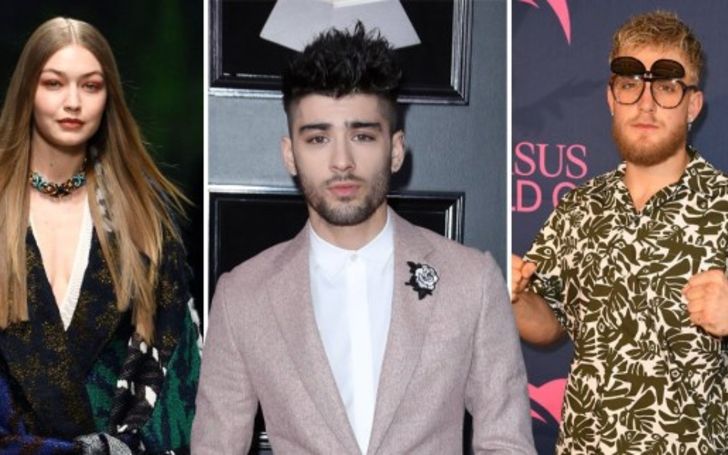 Gigi Hadid calls out Jake Paul after his drama-filled Tweet regarding her boyfriend!
If there's anything that the Paul brothers like to do, then it is definitely to stir up new controversies all the time. This time around Jake Paul took the cake when he publicly called out Zayn Malik.
The verbal altercation happened in Las Vegas, Nevada, where the former One Direction member was attending the World Heavyweight Title Match between Tyson Fury and Deontay Wilder.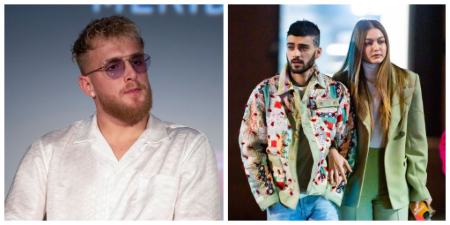 Jake recently tweeted about Zayn Malik.
Source: CheatSheet
As it turns out, Jake and Zayn were staying in the neighboring penthouses in the area so Jake invited him to hang out with his friends at the penthouse. Zayn outright denied his invitation.
And Jake being Jake didn't take the denial in a positive manner and tweeted his reaction. He said,
In a now-deleted Tweet, he wrote,
"Almost had to clap up zane from 1 direction because he is a little guy and has an attitude and basically told me to f*** off for no reason when I was being nice to him," Paul wrote in a tweet which has since been deleted. "Zane ik you're reading this... stop being angry cause u came home alone to ur big ass hotel room hahaha."
Yes, Jake didn't stop there as he posted yet another Tweet on his leisure and wrote,
"Bro he literally started yelling and freaking the f*** out 'you wanna test me mate,'" he added in another now-deleted tweet. "Lol I feel bad for childhood stars."
That's quite a thing to say to a normal human being, let alone a big star like Zayn.
Out came Zayn's girlfriend, Gigi and went full ballistic. She called Jake and his group, 'irrelevant.' See it for yourself below!
Gigi Hadid's response after Jake's Tweet.
Source: Gigi Hadid Twitter
And after a mere 24-hours from his initial tweet, Jake tweeted something quite different, as if he was deploying countermeasure to save himself from all the criticism.
Jake Paul tweeted this after Gigi's response.
Source: Jake Paul's Twitter
Well, all's said and done and let us see how Zayn himself will respond, or not.
For more, make sure to follow GlamourFame!!!
-->