Gigi Hadid and Zayn Malik Spark Break Up Rumors Once Again
Published Sun Dec 30 2018 By Jessica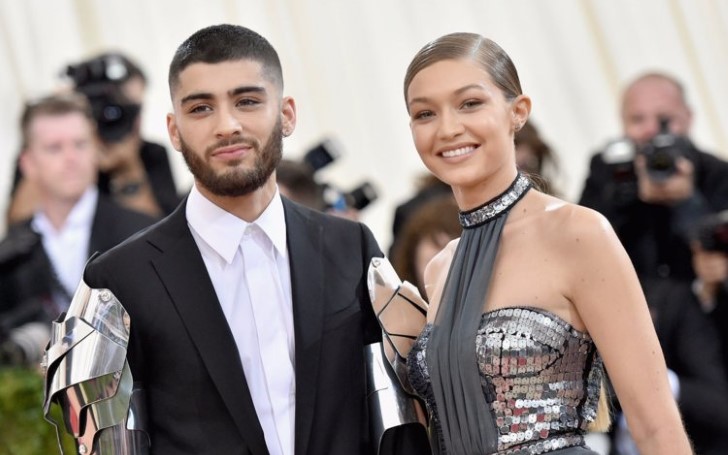 Malik and Hadid reportedly rumored to be separated again after they rekindled their romance in May following their first split.
It's time we mourn the demise of another relationship in Hollywood as British singer Zayn Malik and American Model Gigi Hadid parted their ways again. As per the Daily Mail, the couple recently broke up.
Just when we thought the relationship and bond between Zayn and Gigi continued going strong as they rekindled their romance in May after their first brief split earlier this year, sources are revealing the two recently called it quits again.
Zayn Malik and Gigi Hadid attends a show
SOURCE: Allure
What proves the break up is the fact that the 25 years old singer unfollowed Gigi again on his Instagram. As a matter of fact, fans noticed the distance between them. The fans felt the absence of the two together in each other's pictures and social gatherings.
Also read: Charlotte Crosby Enjoyed Quality Time With Boyfriend Josh Ritchie on Christmas and Boxing Day
The last time Gigi posted a picture with Zayn was more than two months ago in the mid of October. The Victoria's Secret model posted a picture with Zayn with a caption that says:
"flyin home to my happy place ❤️"
Whereas, Zayn hasn't posted any pictures with Gigi in forever. Furthermore, looks like Zayn in fact deleted the pictures with the 23 years old model, although Gigi is still among the 30 million of his Instagram followers.
You may also like: Supermodel Heidi Klum Is Finally Engaged To Her Musician Boyfriend Tom Kaulitz
The former member of One Direction released his second album titled; Icarus Falls in December this year. And fans noticed some of the songs he wrote on it are about the on-off relationships he shares with Gigi.
The pair met each other two years ago after the singer broke up his engagement with Little Mix singer; Perrie Edwards. Following the beginning of their relationship, Hadid even appeared on Pillow talk, Malik's first single's music video.
Also read: Miley Cyrus and Liam Hemsworth Confirm Their Status As Husband and Wife; Details of Their Wedding
Their first break up announced by the pair themselves on their Twitter account was this year in March.
But the couple united again in April just after a month of their separation.
Do you think this is not the last of the couple and maybe they will get back together again?
-->