Gigi Santo Pietro — Facts to Know about the Daughter of George Santo Pietro and Vanna White
Published Wed Feb 19 2020 By Matthew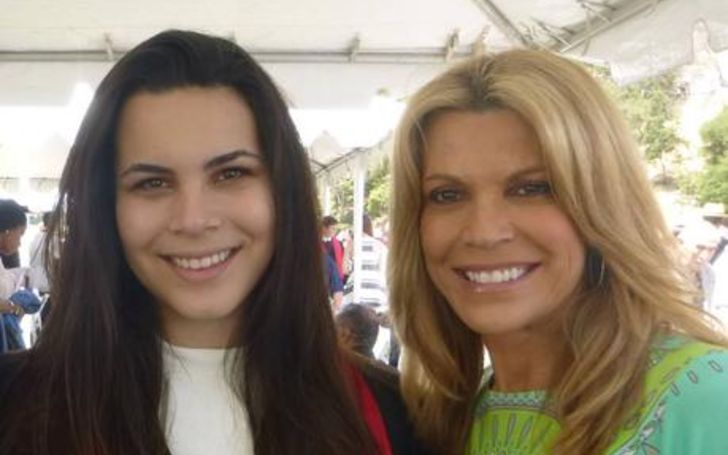 Here's all you need to know about George Santo Pietro and Vanna White's daughter Gigi Santo Pietro!
Vanna Marie White became hard to miss ever since she appeared as the hostess of the American television game show 'Wheel of Fortune.'
A contestant in the 1978 Miss Georgia USA pageant, Vanna's first stint in the TV game show was on the June 20, 1980, episode of 'The Price is Right,' which didn't make it on the screen until the rebroadcast, as part of 'The Price Is Right 25th Anniversary Special' in August 1996.
Watch: Vanna Gives the Wheel a "Final Spin" for the First Time | Wheel of Fortune
White was also featured in a Playboy pictorial, showing photos taken of her before her career on 'Wheel of Fortune' wearing see-through lingerie, the very year her bestseller 'Vanna Speaks!' autobiography was published. With countless movies and series cameos, Vanna garnered enough fame for herself to be honored with a star on the Hollywood Walk of Fame, with Pat Sajak, Merv Griffin, and Alex Trebek as crucial witnesses.
Recommended: Wheel of Fortune - Why is Pat Sajak Off the Show?
Despite such a successful TV personality career, Vanna struggled when it came to her personal life. With her primary love interest passing away in a plane crash, she remarried restaurant owner George Santo Pietro in December 1990.
The dark times didn't end there, as her first pregnancy ended due to miscarriage. Later, White gave birth to a son Nicholas in 1994 and a daughter Gigi in 1997.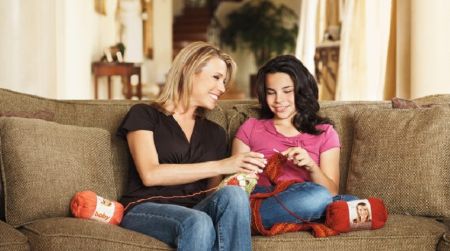 Vanna White and her daughter Gigi 'Giovanna' Santo Pietro.
Source: CelebLiveUpdate
Like kids of other celebrities, Gigi alsoLike became a person of interest due to her parent's popularity. So who is Vanna White's daughter? Here are some facts to help you know Gigi Santo Pietro better.
Gigi Santo Pietro is Already in Her Mid-Twenties
That's right. Gigi Santo Pietro is well over her teenage years. Born as Giovanna to parents Vanna White and George Santo Pietro in 1997, she'll be 25 by the end of 2022. Vanna took the time to wish her daughter a happy 21st birthday on July 2, 2018, which only leads up to the fact that Gigi arrived on this world on July 2.
While Gigi was quite actively making appearances with her mother on several red carpets, she stepped back as she grew up. So not much information exists out there about Gigi, and it's safe to say that she loves her privacy.
As for the celebrity daughter's relationship status, she is likely single and not in lovey-dovey with anyone. Well, not in the media at least! But who knows maybe she is in a romantic bond but is keeping it under the radar.
Gigi Santo Pietro's Passion for Photography
Gigi matriculated from her local high school in 2015 and went on to earn an enrollment at NTU's prestigious Tisch School of the Arts in 2015. Four years later, Gigi emerged victorious as she completed her time at the art school in 2019.
A keen enthusiast of arts, Gigi was more attracted to photography. Her passion for capturing moments in pictures led her to the NYC school of photography and imaging.
Gigi Santo Pietro's Father is a Restaurant Owner
While Gigi's mother is quite a famous TV personality, her father is associated with the culinary industry. Santo's father, George Santo Pietro, is a restaurant owner and owns a few restaurants across California.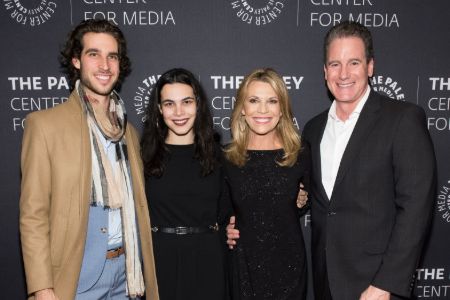 Gigi Santo Pietro's father, George Santo Pietro, is a restaurant owner.
Source: Getty Images
A man of Italian descent, the details of George's childhood are almost non-existent. It is, however, rumored that George dreamed of becoming a successful businessman and started working at a tender age. Eventually, his hard work paid off, and he established his empire. George is now a restaurateur, real estate developer, and manager.
Gigi Santo Pietro's Parents Split up When She Was Five
Gigi's mother, Vanna, struggled quite a lot when it came to her relationships. Right from the miscarriage of her first pregnancy, it seems that Vanna's union with George began in turbulent times. After two children with the Italian man, Gigi's parents parted ways when she was five years old.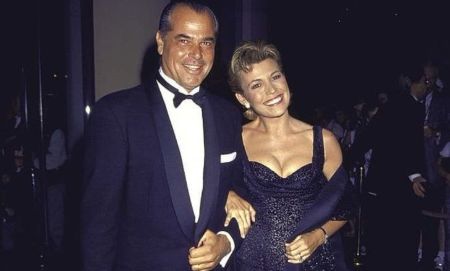 Gigi's parents split up when she was five years old.
Source: TV Show Stars
The pair ended their alliance 12 years after their big day. Nevertheless, the former couple kept the reasons for their split under wraps and didn't reveal any details. Some sources on the internet claimed that the cause of their divorce was different interests, but neither of Gigi's parents ever confirmed those rumors.
Even after the divorce, both Vanna and George continued to care for their children and still keep at it in their ways.
Also See: Jeremy Sisto Married Twice; Facts on His Personal Life!
For a kid of such a notorious celebrity, Gigi managed to keep her life out of the spotlight pretty well. One must commend her dedication to her love for privacy.
Tune in to Glamour Fame for more celebrity facts, and don't forget to sign up for the newsletter.
-->