Gina Rodriguez is Pregnant with Her First Baby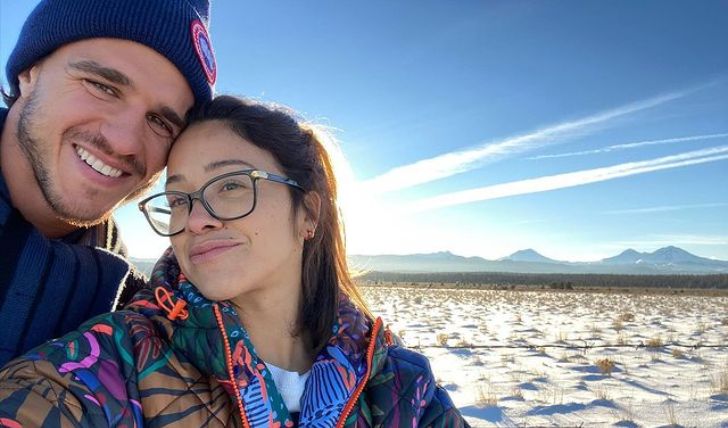 Gina Rodriguez is expecting her first baby with Husband Joe LoCicero: Complete story here!
Jane The Virgin fame Gina Rodriguez is on cloud nine with the news of her pregnancy. The Golden Globe-winning turned 38 on July 30 and took the occasion to reveal her first pregnancy with Joe LoCicero, who she married on May 4, 2019. "This birthday hits different," wrote the actress while posting a sweet clip, composing their throwback snaps and videos, one of which showed the duo holding up a positive pregnancy test with glistening eyes.
"Anyone can want you. But love hits different when someone actually values you," a voice speaks in the clip. The soon-to-be first-time parents were quickly felicitated with congratulatory messages and warm wishes. Actress Nikki Reed comments, "Loving you big time mama." Brittany Snow, who will soon be featuring Rodriguez in her directorial debut, September 17th, writes, "Yaaaaaay my love!! So much love for you THREE."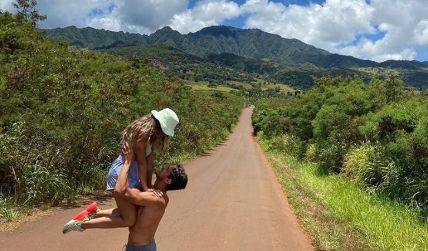 Gina and Joe announced their first pregnancy on Gina's 38th birthday. Photo Source: Instagram
Viola Davis, Derek Hough, Danielle Brooks, and Jordin Sparks also left their best wishes to the smitten couple. The twosome's new venture into parenthood comes six years after she met LoCicero on Jane The Virgin in 2016. LoCicero's one-time gig on the comedy-drama series acquainted the two and a fateful encounter that brought them together.
Don't Miss: Meet Dwayne Johnson's Lookalike Fabio Santana.
"I met him like six months later in the boxing gym after we shot together and it was the boxing gym that brought [us] together," said the Golden-Globe winning actress. Aside from being an aspiring actor, Gina's husband is also a Muay Thai fighter. In 2018, LoCicero became the WCK Middleweight California Amateur Muay Thai Champion.
The happy news comes almost three months after the couple commemorated their 3rd wedding anniversary.
Source: Access
Two years into dating, Rodriguez and Joe confirmed their engagement in August 2018, two months after the duo's engagement speculation surfaced after Gina sported a huge rock during her 34th birthday celebration. "I have a very, very special man in my life," the then-newly-engaged gushed. Rodriguez reveals, "I am engaged."
A PDA-filled year after their engagement, Rodriguez and LoCicero tied the knots in a dreamy affair on May 4, 2019. "With that one kiss we got 100 new family members," Gina captions a sweet clip of her wedding. The Miss Bala actress adds, "Thank you to my mother in law for the wedding of my dreams. And the village that helped her. To my husband Joseph, I am yours forever."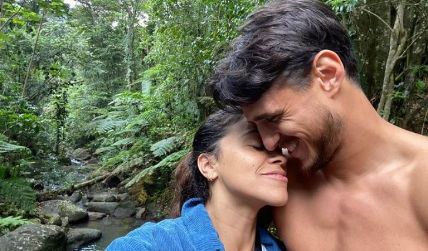 Gina's husband, Joe, is an actor and former WCK Middleweight California Amateur Muay Thai Champion.
Photo Source: Instagram
Also an avid philanthropist, Rodriguez spearheaded the EndPeriodPoverty and Feeding America campaigns in 2018. During a conversation about her involvement in the philanthropic projects, Rodriguez provided insight into her relationship with Joe, who she revealed is a feminist.
"I am marrying a feminist. I am marrying a man that is incredible and loving and understanding and kind and patient," Rodriguez said, adding, "It's really great to be apart the campaign that makes sure all women feel that way because I have a man in my house that makes me feel that way."
Stay connected to glamour fame for more.
-->