Who is Gov. Mark Dayton Girlfriend? Find Out About His Relationship
Published Mon Dec 14 2020 By Bran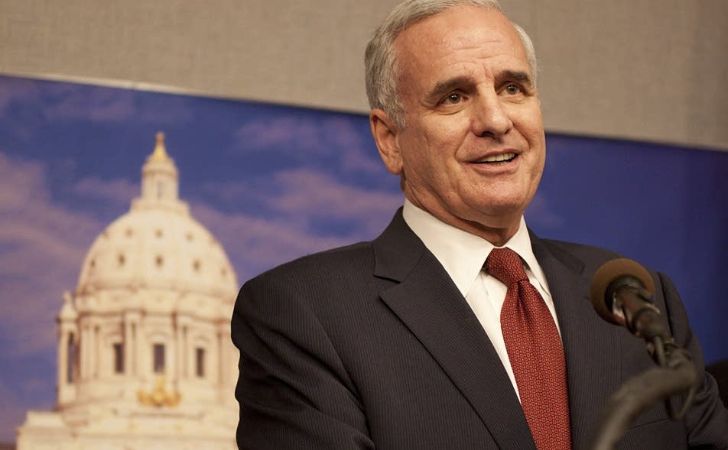 Mark Dayton keeps on proving the saying, 'age is just a number' since he recently started dating a new girlfriend at the age of 73. Stay here as we bring you the details.
Mark Brandt Dayton, aka Mark Dayton, is one of the most respectable persons in the American political landscape, which served as the 40th governor of Minnesota from 2011 to 2019. You would be quite surprised to acknowledge his other experiences, such as behind the US Senator for Minnesota from 2001 to 2007 and Minnesota State Auditor from 1991 to 1995.
Gov Mark Dayton has proved to be a pivotal figure in the development of Minnesota over the past few decades. In fact, when he beat former U.S Senator Eugene McCarthy in the general election, he held the accolade to become one of the most expensive in state history. While his professional career is untouched with massive success, Mark recently enjoyed a personal milestone by making a new girlfriend. So, who is the lucky woman that the former Senator is married to in 2020? Let's find out!
Mark Dayton's New Wife Is 41 Years Younger
Mark Dayton is 41-years-older than his wife, Ana Orke.
Photo Source:The Sun
Any relationship that has over several decades of an age gap is quite intriguing to the audience, and the case is no different in Mark Dayton's most recent affair. Although 2020 was a difficult year in general for the entire humanity, the former Minnesota governor decided to get married to a new girlfriend, Ana Orke.
You May Like: Jonathan Taylor Thomas Wife - Is the 90s Teen Heartthrob Married?
The 73-year-old politician took it to his Facebook page to disclose that he is now married. His precise words were, 'After twenty years of celibacy. I am now married.' Surprisingly, his new wife used to work for Hillary Clinton's presidential campaign way back in 2008. They did lose touch in between, but destiny did its part by bringing them back together to ate again.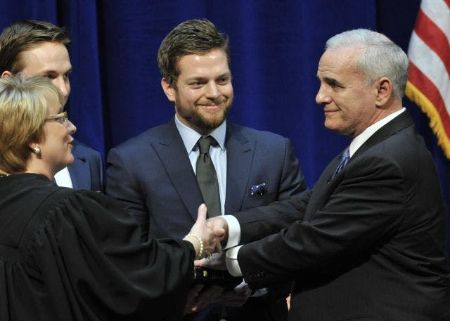 Mark Dayton is a father of two sons from his past relationship.
Photo Source:Star Tribune
Dayton and his third wife have a massive age difference of 41 years. Like everyone else, the love birds were surprised by how feelings developed between them too. However, later they accepted the difference and decided to stay in a relationship regardless of what society said. In an interview, he labeled Orke as ''smart, compassionate, tough, funny and impossible good at Scrabble!'
Mark Dayton; A Two Time Divorcee
When it comes to marriages, Mark Dayton didn't have great luck initially as two of his past marriages ended up with divorce. In his first attempt and pursuit of love, Mark tied the not with Alida Ferry Rockefeller, who happened to be the youngest sister of John Davison 'Jay' Rockefeller IV. Despite great hype when they exchanged their vows, the relationship they shared ended pretty quickly, i.e., in 1986. The pair shared two sons named Eric and Andrew, but they couldn't help them to save their holy matrimony.
Mark Dayton was the 40th governor of Minnesota.
Photo Source: Wikipedia
In 1996, Mark Dayton tied the knot with Janice R. Haarstick after dating for quite some time. His second wife was the President of Jamahda Farm Inc as well. Eventually, they decided to part ways as well with a finalized divorce in 1999.
Also See: Who Was Abraham Quintanilla's First Wife?
For more news and biographies about your favorite stars,please stay connected with us at Glamour Fame.
-->