Jonathan Taylor Thomas Wife - Is the 90s Teen Heartthrob Married?
Published Mon May 04 2020 By Bran
Actor Jonathan Taylor Thomas has a special place in the heart of all the 90s kids, especially for his contribution to 'The Lion King' and 'The Adventures of Pinocchio.' Is he married and or engaged? Let's find out.
Undoubtedly, The Lion King is one of our favorite movies. It has been part of our childhood, leaving us full of nostalgia. The movie made $1 Billion at the box office collection. While the film was animated, Jonathan Taylor Thomas contributed his voice to the fan-favorite character of Young Simba. In his early 40s, Jonathan started as a child actor and shares over 20 credits in television shows and Hollywood films.
With over 30 years in the entertainment industry, the actor is renowned among all generations and a millionaire. While the Home Improvement actor's professional journey is well-off and well-known to everyone, Jonathan prefers to keep most of his personal life to himself. Contrary to all the expectations, the ladies' heartthrobs went through heartbreak in their love life in the past. So, covering all his relationship timelines and without wasting much time, let's get into the details.
Jonathan Taylor Thomas is NOT Married to his Wife and is Single
If you are a 1990s kid, it's pretty sad since the teen star Jonathan Taylor Thomas is in his early 40s today. The Disney actor prefers to keep his details under wraps. Surprisingly, the actor is not dating or is he married to anyone. Shocking since he is the crush of millions of women worldwide.
While there are chances that The Simba star might have a secret girlfriend or even a wife! The actor never announced or hinted about his love life; it is safe to assume that the voice of young Simba may not be single.
Taylor, who was in love with Jessica Biel's character Allie Henderson in 'I'll be Home For Christmas,' is yet to find his soulmate in real life. The actor's last work came in Last Man Standing in 2016, where he contributed both as a director and an actor. Per his inactive Twitter bio, Taylor labels himself as 'just a regular guy trying to make it in Hollywood at present.'
Jonathan Taylor Thomas Left Acting to Enjoy a Private Life!
The 1990s star left Home Improvement because he wanted a break from all the media hype and desired to live a private peaceful life. Since he was a famous actor since he was eight, he never got to experience a regular life, play basketball with friends and go to school like a typical person.
While the actor did leave it all after eight seasons in the show as Randy Taylor, he never found a lasting job on television after that.
Read More: The Soundtrack For The Lion King Is One Of Disney's Greatest Achievements
Jonathan Taylor Thomas Broke An Engagement
While Jonathan Taylor Thomas' professional life was nothing short of success, his love life wasn't as successful. Back in 2007, he was dating a woman named Natalie Wright. The Young Simba even went down on one knee and proposed to his then-girlfriend Natalie.
Jonathan and his ex-girlfriend, Wright, indulged in a romantic relationship for quite some time before deciding to get married. However, as the fans were increasingly excited about the marriage, a disaster struck in their relationship as things went sour quickly.
The lovebirds had conflict among them and thus broke up shortly after in 2007. Jonathan and his would-be wife, Natalie, broke their engagement. Since then, Thomas hasn't revealed much about his romantic side and goes private.
Jonathan Taylor dated Jessica Bowman.
In the late 1990s, Jonathan Taylor Thomas, famous as JTT, was at the peak of his career. With multiple hit projects used to date fellow actress Jessica Bowman, famous as Dr. Quinn from Medicine Woman.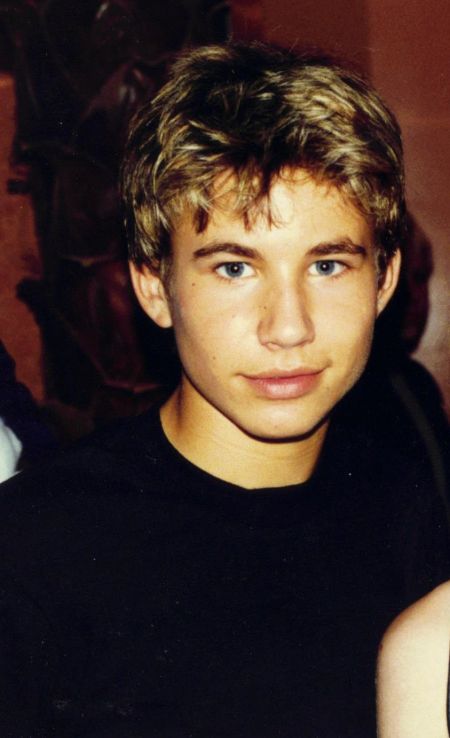 Jessica and Jonathan were a perfectly matched couple as both were famous as teen stars. After dating and knowing each other for a while, the television stars parted ways as they got busy with their respective professional goals. During an interview, he said, 'My personal life is something I keep private.'
The teen star Jonathan got himself engaged in the speculations on his sexuality as gay. However, the actor who played a gay student in 'Common Ground' ruled out all the rumors and claimed he was straight.
For more news and updates about your favorite stars, please stay connected with us at Glamour Fame.
-->