Green Day's Billie Joe Armstrong to Renounce US Citizenship Over Roe V. Wade Overturning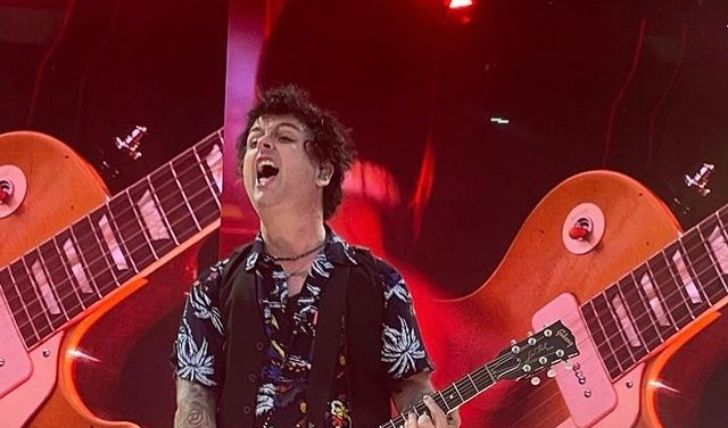 The Green Day lead singer is furious over the recent Roe V. Wade overruling: "F*** America," says the singer!
Many celebrities have lashed out at the conservative court and pro-life advocates after the recent Roe V. Wade reversal, which exploits women's right to safe and legal abortion, but Billie Joe Armstrong is the first one (so far) to respond with drastic action. During a performance at the London stadium in the UK, the Green Day frontman made his frustration clear.
"F*** America," the 50-year-old said while performing as a part of his band's Hella Mega tour. The Unforgiven hitmaker went on to lash, "I'm f***ing renouncing my citizenship. I'm f***ing coming here." Armstrong implied his expected relocation to the UK by telling its people that they are going to see a lot more of him in the near future.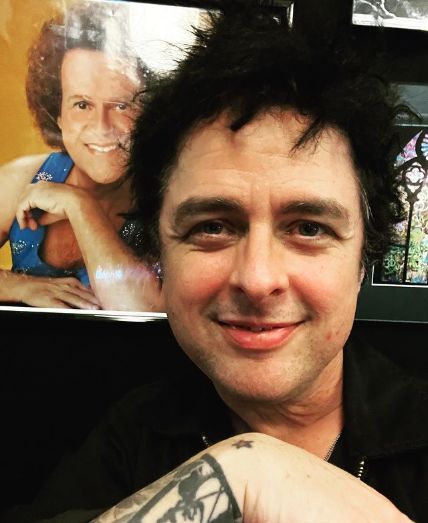 Armstrong announces moving to the UK and renouncing his US citizenship after the Roe V. Wade reversal.
Photo Source: Instagram
"(There's) too much f**king stupidity in the world to go back to that miserable f**king excuse for a country. Oh, I'm not kidding; you're going to get a lot more of me in the coming days," the Basket Case singer said. Armstrong concluded his discord by saying, "F*** the supreme court of America," and proceeded to play his 2004 hit American Idiot.
Check Out: Jennifer Aniston Pays Tribute To Her Father, John Aniston, as the Actor Earns the Lifetime Achievement Awards at the 2022 Daytime Emmy Awards.
Armstrong, 50, a vocal advocate of the Democratic party, describes himself as "politically independent," and this isn't the first time the punk rockstar has expressed his dissent. In fact, Billie's citizenship pronouncement revelation comes over a month after he brought politics into music by leaving senator Ted Cruz a "F*** You message."
The band performed with a "F*** Ted Cruz" banner during their Berlin concert last month; the expletive call-out came in response to the Uvalde shooting on May 24, which killed 19 innocent children and two teachers and Cruz's thwarting attempt to pass strict gun laws. Armstrong's recent lash-out at the Roe V. Wade overruling puts him among a slew of artists who took on the stage to call out the supreme court, including Olivia Rodrigo, Lily Allen, Billie Eilish and Phoebe Bridgers.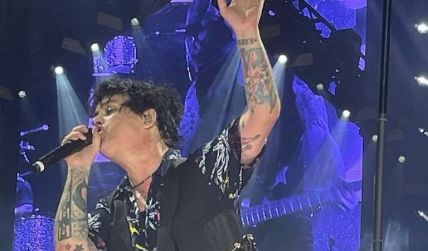 Last month, Armstrong gave Ted Cruz the F message after the Uvalde shooting.
Photo Source: Instagram
Rodrigo and Lily Allen gave a performance dedicated to America's supreme court. The Grammy winner introduced Allen by saying, "I think she's the most incredible songwriter, the most incredible artist, the most incredible person, and I'm so lucky that she is here singing with me today." The power-packed duo addressed the court and dedicated Allen's F*** You from her album; It's You.
Rodrigo and Lily Allen dedicated Lily's hit 'F*** You to the supreme court.
Source: Access
"I'm devastated and terrified that so many women and girls are going to die because of this," said Olivia before adding, "I wanted to dedicate this next song to the five members of the Supreme Court who have showed us that at the end of the day, they truly don't give a s— about freedom." Rodrigo called out Justice Samuel Alito, Clarence Thomas, Neil Gorsuch, Amy Coney Barrett and Brett Kavanaugh while Allen gracefully gave them the middle finger.
Stay connected to glamour fame for more.
-->