Jennifer Aniston Pays Tribute To Her Father, John Aniston, as the Actor Earns the Lifetime Achievement Awards at the 2022 Daytime Emmy Awards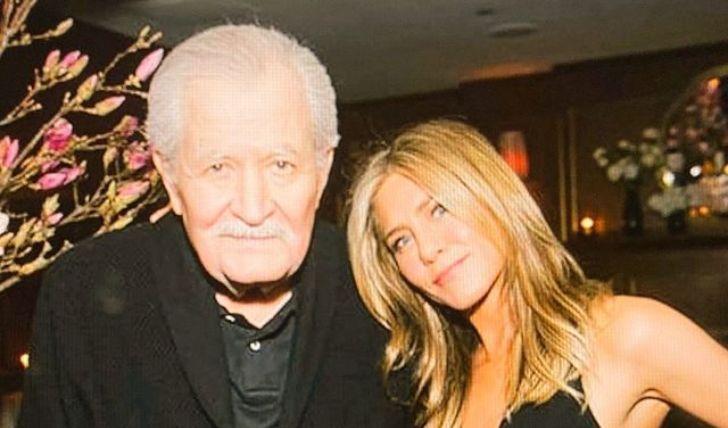 Jennifer Aniston pays an emotional tribute to her father, John Aniston, at the 2022 Daytime Emmy Awards: Complete story here!
The 49th annual Daytime Emmy Awards on Friday night was a milestone for Jennifer Aniston's father, John Aniston, 88, who earned the lifetime achievement award for his 37-year-long portrayal of Victor Kiriakis on one of the longest-running soap operas, Days of Our Lives. Jennifer, 53, who couldn't attend the event, presented herself virtually and honored her father's extensive television credits and accomplishments.
"This is truly a special moment for me," says the Friends alum, right after John's Days of Our Lives co-star Suzanne Rogers introduced the award. "It's an opportunity to not only pay tribute to a true icon in the daytime television world, but it's also a chance to recognize the lifelong achievements of a great and well-respected actor, who also happens to be my dad," said The Morning Show actress.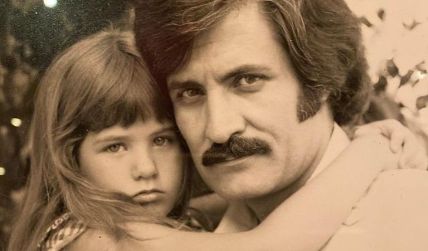 Aniston calls her father a true icon in the daytime television world. Photo Source: Instagram
John, a native of Crete, Greece, was only three when his Greek parents left their land for the American dream. Jennifer's father graduated from Pennsylvania State University with a degree in theatre arts and kicked off his professional acting career in the 60s. John landed his breakthrough role in Days of Our Lives as Eric Richards; he later returned on the show as Victor Kiriakis.
Don't Miss: Kendall Jenner and Devin Booker Break Up After 2 Years.
Telling her father's work, Aniston adds, "John Aniston has been working in television consistently for over half a century, all while simultaneously appearing in every soap opera imaginable. You name it, I'm sure he is been on it." Addressing John's decades of contribution to Days of Our Lives, although her father didn't make it the important night either, Aniston said, "For over 30 years, his dedication to that show has gained him respect and admiration of his fellow actors, deep friendships and thrilled millions of fans around the world. His career is literally the definition of lifetime achievement."
John Aniston earned the lifetime achievement award for his over three decades-long portrayal of Victor Kiriakis on 'Days of Our Lives.'
Source: WMTV
The Friends alum doesn't have the best possible relationship with her father, who went MIA on Jen and her mother, late actress Nancy Dow after their divorce. Despite having two actors for her parents, Aniston was discouraged from taking the route. Jennifer ad her mother were estranged for nine years after Dow penned a tell-all book, Mother and Daughter to Friends: A Memoir, at the peak of Jen's career. Aniston reconciled with her mother after her divorce from Brad Pitt in 2005.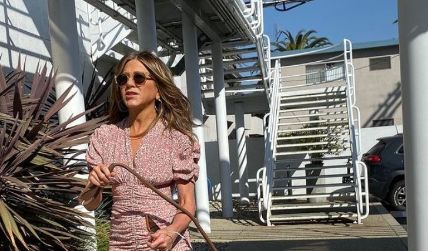 Aniston's parents, John and Nancy Dow, separated when she was 11. Photo Source: Instagram
"Jennifer is a natural talent," John had said about his superstar daughter's career in acting. The Days of Our Lives star added, "There are certain things you can learn in this business and certain things you can't. The comic instinct that she has is unerring. That's her greatest asset."
Stay connected to glamour fame for more.
-->