Kendall Jenner and Devin Booker Break Up After 2 Years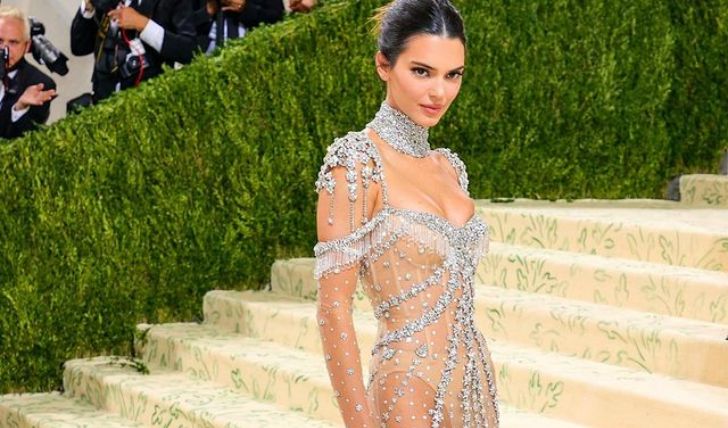 Model Kendall Jenner and NBA Star Devin Booker were romantically linked in 2020: Complete story here!
Kendall Jenner and Devin Booker's romance has fizzled out nearly two years since the duo was first linked. Although none of the estranged partners have released any statement, several sources have confirmed the duo's unfortunate breakup. "Kendall feels like they're on different paths," said a source, adding, "They have had discussions about their future, but they are not on the same page."
Another insider reveals the pair encountered a brought patch in their relationship after learning about their differing interest and called it quit about a week and a half ago. Jenner, 26, and Booker, 25, were first linked in June 2020, but the lovebirds didn't give in to the swirling rumors immediately and kept their fans waiting until Valentine's Day last year.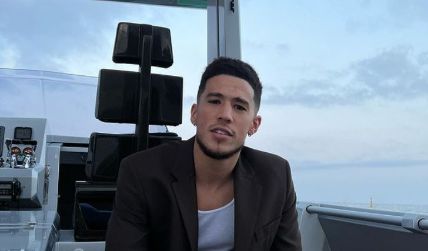 The duo parted ways after realizing "they're on different paths."
Photo Source: Instagram
The model and the NBA player went Instagram-official on Valentine's day. Jenner posted a picture of Devin lying atop her on a countertop. Keeping it simple and self-explanatory, the model captioned the picture with a heart emoji. The NBA player also professed his love on his Instagram, sharing a clip of Kendall enjoying a calm day out with a black dog. Another picture showed the trio taking a peaceful nap on the grass.
Don't Miss: Denise Richards Joins OnlyFans After Defending Daughter Sami's Page.
Jenner and Booker remained low-profile throughout their relationship but have still managed to attract a lot of press because of their A-list status. During their initial dating period, the then-rumored duo was spotted on a road trip from Los Angeles to Arizona. The couple was often seen enjoying dates in fancy eateries, including one time with Kylie Jenner and a group vacation with Justin Bieber and Hailey Bieber later on.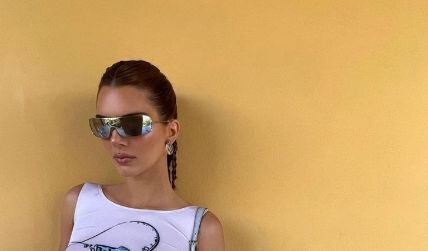 The now-parted couple went Instagram-official last year.
Photo Source: Instagram
Booker is the son of former basketball player Melvin Booker. He currently plays for Phoenix Sun of the NBA. He was selected by the Sun in the first round of the 2015 NBA draft. The now-estranged pair were last pictured together at Kourtney Kardashian and Travis Barker's swanky wedding in Portofino, Italy, which, as per sources, was the beginning of their relationship's doom. Kourtney's wedding reportedly put things into perspective for Kendall and Booker.
Sources say Kourtney's wedding put things into perspective for Jenner and Booker.
Source: ET
The Keeping with the Kardashian star has dated many prolific singers and athletes throughout the years and Jenner has always kept them low-key. She was first linked with singer Harry Styles in 2013. The model's string of famous exes includes Nick Jonas, Jordan Clarkson, Blake Griffin, and Ben Simmons. So, mostly basketball players.
Recommended: Hailey Bieber's Beauty Brand is Being Sued For Trademark Infringement.
Kendall's romantic history with the NBA players has been a recurring meme material for the model's haters, with trolls passing comments like "Nba players passing around Kendall Jenner," and the Keeping Up with the Kardashian star has often clapped back. "They act like I'm not in full control of where I throw my cooch," Jenner wrote in one instance.
Stay connected to glamour fame for more.
-->