Denise Richards Joins OnlyFans After Defending Daughter Sami's Page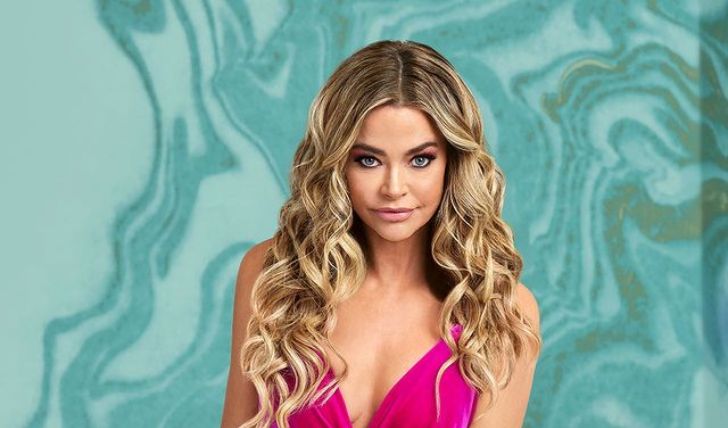 Denise Richards debut her OnlyFans page after defending her daughter and the platform: Exclusive story here!
Actress Denise Richards is supporting her daughter Sami Sheen's decision all the way through. After a week since her 18-year-old daughter debuted herself on the NSFW site and bore the brunt of her disappointed father, actor Charlie Sheen, Richards, 51, took her daughter's side by posting a lengthy tribute, and now The Real Housewives of Beverly Hills alum has officially taken being an encouraging mother to a whole new level.
"Ready…here we go," the Wild Things actress wrote on her story while sharing a link to her OnlyFans page. Richards is offering her 1.4 million followers exclusive content for $25 a month. The newly-launched page already boasts a verified stamp. Richards and Sheen's daughter Sami joined the risque platform earlier this month; Sami offered her subscribers content for $19.9 a month.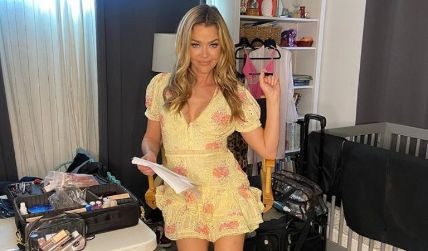 After her daughter Sami, Richards is now on OnlyFans.
Photo Source: Instagram
"I do not condone this," the Golden Globe-winning actor had said while addressing Sami's business venture. The Two and a Half Men actor went on to blame Denise's parenting by saying, "She is 18 years old now and living with her mother. This did not occur under my roof." Sheen added, "But since I'm unable to prevent it, I urged her to keep it classy, creative and not sacrifice her integrity."
Check Out: Brad Pitt Gets Candid About Retirement, Addiction and Loneliness.
The Starship Trooper actress, however, had a different opinion than her ex-husband. Calling out Sheen's judgemental comments about their daughter's endeavor, Richards wrote, "I can't be judgemental of her choices, and frankly speaking her father shouldn't be either." Richards goes on to applaud her daughter's courage in the extensive note. The actress writes, "to be able to ignore the negativity at her age? It took me many years & I still sometimes struggle. I'm in awe of her ability to be able to shut out the noise. Because it can destroy you."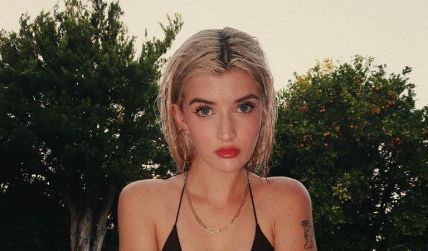 Richards' daughter, Sami, 18, joined the site earlier this month.
Photo Source: Instagram
Drawing a parallel between OnlyFans and Instagram, stating how the subscription factor alone puts them apart, Denise hints at diving into the platform too. "Is it so bad to control it & monetize it too? I'm sorry, but s--- if I can get paid at my age? To see me in a bikini? Perhaps I should open my account," Richards writes. The Wild Things actress and her OnlyFans model daughter have demonstrated a strained relationship in the past.
Richards clapped back at Sheen after he judged their daughter Sami's latest business venture.
Source: Access
Sami famously came to the spotlight last year after she posted a Tik Tok video claiming to be stuck in an abusive household. "One year ago today: trapped in an abusive household, hated myself, would go days without eating or sleeping, insanely depressed, hated school," the high school dropout wrote before adding, "Now finally moved out of the hell house, had a spiritual awakening, own two cats, happy[ily] single, full of self-love, and dropped out of high school."
Don't Miss: Hailey Bieber's Beauty Brand is Being Sued For Trademark Infringement.
Richards and her daughter have seemingly reconciled since then. The Starship Trooper actress penned a touching tribute for her daughter on her birthday on March 9. "In a blink of an eye, you're 18," Richards wrote on a slideshow, adding, "Happy Birthday, my beautiful Sami. I love you so much—privately; many more words to share. I love you unconditionally, and I am very blessed and grateful to be your mom," to which Sami responded with "Thank you so much mom I love you too." Richards shares one more daughter, Lola Sheen, with her ex-husband Charlie.
Stay connected to glamour fame for more.
-->