Denise Richards Claps Back at Charlie Sheen for Judging Daughter Sami's OnlyFans Venture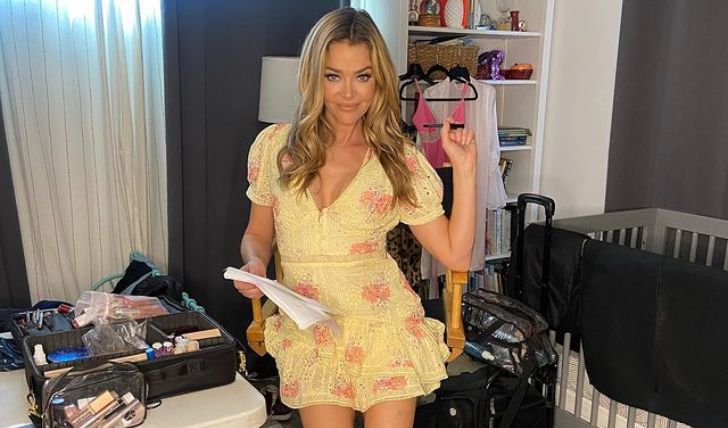 Denise Richards says Charlie Sheen is in no place to be judgemental about Sami's OnlyFans: Complete story here!
Actress Denise Richards is standing by her 18-year-old daughter, Sami Sheen, who recently joined the adult subscription platform OnlyFans, and received flakes from her father, actor Charlie Sheen. Recalling her own titillating start in Hollywood, Richards puts Sheen in his place by saying that he shouldn't judge their daughter's career choice.
Richards, 51, who rose to fame with risque movies like Wild Things and Drop Dead Gorgeous and became a sex symbol in the 90s, made a post supporting her daughter. "Lots of negative comments on my social this past week. I have to say; I wish I had the confidence my 18 yr old daughter has. And I also can't be judgmental of her choices," wrote The Real Housewives of Beverly Hills alum.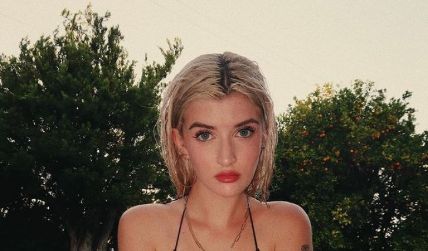 "I wish I had the confidence my 18-year-old has," Denise on her daughter's bold venture.
Photo Source: Instagram
"I did Wild Things & Playboy; quite frankly, her father shouldn't be (judgemental) either," wrote the actress, responding to Sheen's recent blame game where he accused Richards of not raising Sami right. The actress explains, "I'm in awe of her ability to be able to shut out the noise. Because it can destroy you. I recently learned about @onlyfans in the last few months."
Check Out: Kevin Spacey Granted Bail Over Sexual Assault Charges.
"The judgment because women & men of the adult film industry are on there. I imagine they're on Instagram & Twitter as well. Is there really a difference in posting a picture of ourselves in a bikini on IG. We've all done it. Because you get paid on Only Fans? I'm pretty sure IG & Twitter & Facebook do quite well off of all of us," Denise writes, efficiently shutting down the double standard.
Sheen had publicly condemned Sami's OnlyFans move. Source: Entertainment Tonight
Richard's lengthy statement comes after the Two and a Half Man actor publicly vetoed Sami's OnlyFans venture. "She is 18 years old now and living with her mother. This did not occur under my roof," the actor said in his statement, adding, "I do not condone this, but since I'm unable to prevent it, I urged her to keep it classy."
Recommended: Bradley Cooper Opens Up About Drug Addiction and How Actor Will Arnett Helped Him Through It.
Richards and Sheen got engaged in December 2001 and married in June 2002. The former couple welcomed their firstborn, Sami, on March 9, 2004, and while the Love Actually actress was pregnant with their second, Lola, 17, she filed for divorce from the Golden Globe-winning actor.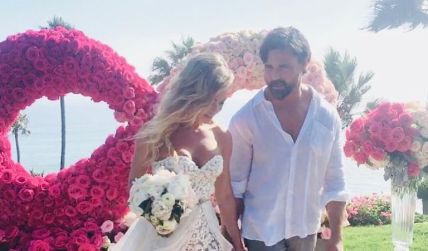 Richards married Aaron Phypers in September 2018.
Photo Source: Instagram
Sheen has since married and divorced actress Brooke Mueller after welcoming twin sons with her. He was briefly engaged to former pornstar Brett Rossi. The Wild Things actress adopted a third daughter Eloise as a single mother in June 2011. Richards has been married to Aaron Phypers since September 2018.
Stay connected to glamour fame for more.
-->