Charlie Sheen Blames Ex-Denise Richards After Daughter Sami Joins OnlyFans
Charlie Sheen speaks out on daughter Sam's Onlyfans venture: Complete story here!
Actor Charlie Sheen's daughter, Sami Sheen, who he shares with his ex-wife Denise Richards, recently announced her OnlyFans venture, and it's safe to say that the Spin City actor is not happy and has also blamed Richards. Sheen, 56, and Richards, 51, were married from June 2002 to November 2006.
"She is 18 years old now and living with her mother. This did not occur under my roof," Sheen said about his daughter's adult business venture. The Golden Globe-winning actor adds, "I do not condone this, but since I'm unable to prevent it, I urged her to keep it classy, creative and not sacrifice her integrity."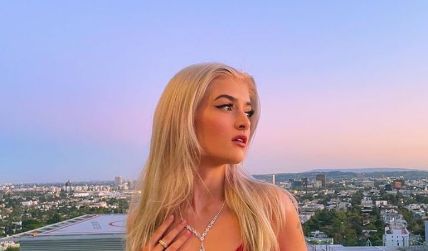 Charlie urges his daughter to keep it classy and creative. Photo Source: Instagram
Sami, a high school dropout, celebrated her 18th birthday earlier this year in March and received a heartfelt message from her mother, who admitted to having a strained relationship with Sami. Happy birthday my beautiful Sami. I love you so much—privately; many more words to share. I love you unconditionally and am very blessed & grateful to be your mom," Denise's message read. "Honestly, I have a strained relationship with her," Richards said in a candid interview.
Don't Miss: Justin Bieber Reveals Rare Facial Disorder After Shows Cancelled.
Posing seductively in her two pieces, Sami wrote, "Click the link in my bio if you wanna see more," while revealing her OnlyFans endeavor. Sami's OnlyFans bio reads, "Hey, subscribe to see exclusive content." Her page encourages fans to interact with her, with Sami putting captions like, "My messages are open, so come talk to me."
Denise Richards previously admitted to a strained relationship with Sami.
Source: SiriusXM
Sheen is not the first celebrity who's joined the X-rated subscription services since its emergence in 2016 and the gradual sweep over X-rated entertainment. Shanna Moakler, Bella Thorne, Cardi B, Tyga, and Chris Brown are some famous names who've joined the platform in the past.
Sheen's bold move comes almost a year after she went viral for lamenting about being trapped in an abusive house. "1 year ago today. trapped in an abusive household, hated me, would go days without eating or sleeping, insanely depressed, hated school, etc," Sami wrote on her tik tok video.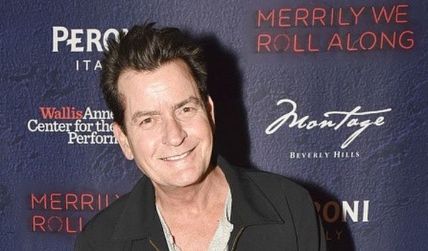 Charlie is a father to five children, who he shares with his three ex-partners.
Photo Source: Instagram
In another post, the teenager wrote, "now: finally moved out of the hell house, had a spiritual awakening, own 2 cats, happy single, full of self love, and dropped out of high school." The Anger Management actor shares another daughter, Lola Rose Sheen, 16, with Richards.
Recommended: Britney Spears Is Married!
The Golden Globe winner is a father to three more children, Cassandra Jade Estevez, 36, who he shares with his ex-girlfriend Paula Profit, twin sons Max and Bob Sheen, with his third ex-wife, actress Brooke Jaye Mueller-Rice, who he married in May 2008 and divorced in November 2010.
Stay connected to glamour fame for more.
-->