Kendall Jenner Reportedly Dating Basketball Player Ben Simmons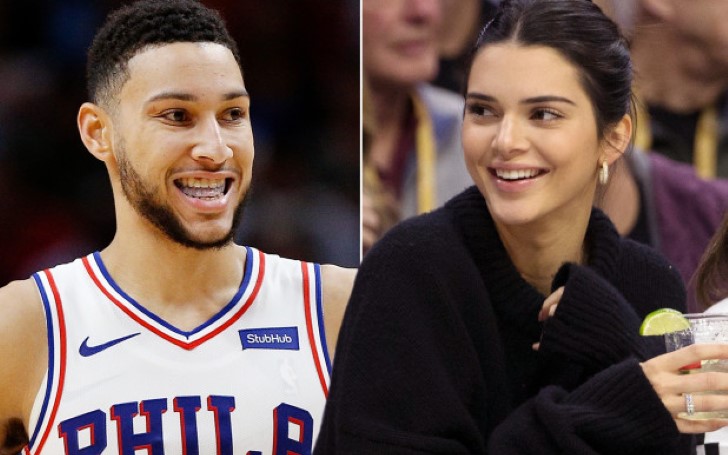 Victoria's Secret Angel Kendall Jenner is reportedly dating Basketball Player Ben Simmons and we are not sure of whom we are more jealous of.
Rumor has it that 23 years old Super-Model Kendall Jenner is apparently dating professional Basketball player Ben Simmons. The only single sister left among the Kar-Jenner is assumed to be taken by Ben now.
But could they be dating for real? Let's catch up on the hottest gossip.
It's true that there's a fling going on between them since a quite long time ago, although neither Kendall nor Ben has made any official statement on their relationship. As a matter of fact, both of them has been seeing together lately.
Also read: Reality TV Star Kylie Jenner Joined Her Boyfriend Travis Scott on Stage During his Show at NYC's Madison Square Garden
Furthermore, by scanning through the late pictures of them together, it's definitely a confirmation that they are dating and a real thing. Kendall was also seen at Ben's game day against the Cleveland Cavaliers, last month and was even caught looking at him several times.
Different reports also revealed that Kendall and Ben are working hard to build up their bond and relationship to take it towards further step. That is because they both are busy with their works and career.
You may also like: Kim Kardashian West Launched Her First Mascara Last Friday
Kendall was previously known to have affair with One Direction heartthrob Harry Styles, Rapper A$ap Rocky, and Blake Griffin.
Whatsoever, we hope our favorite model succeeded in finding her Prince Charming.
-->