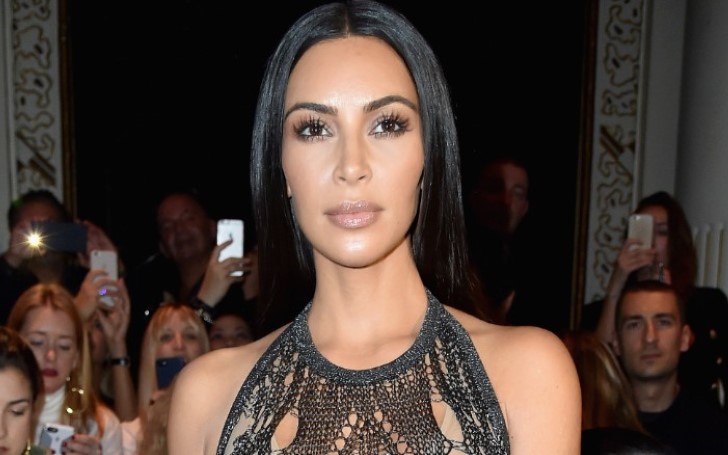 KKW Beauty launched a mascara so you can look like Kim Kardashian.
KKW Beauty released its first ever mascara on 23rd November last Friday. It is a part of the brand's Glam Bible Smokey Volume 1 set which features a full collection of products.
Apparently, the set allows you to re-create the Keeping Up With the Kardashians star's signature look.
As a matter of fact, the product is described as a long-lasting creamy formula which defines lashes instantly and the beauty mogul claims the mascara is the "Holy Grail" of beauty needs and is the perfect Christmas gift for loved ones.
You Might Also Like: How to Get Rid of Dark Circles Under Your Eyes Fast?
The 37-year-old reality star, Kim Kardashian said in a statement:
"This is the Holy Grail for all my beauty needs, I wanted everyone to have access to the products and tools you need to recreate some of my favourite looks, and there's no better time to treat yourself or your loved ones than the Holidays!"
The Glam Bible also includes a new six-shade eyeshadow palette, false lashes, a black pencil liner, a brick red blush, a glittering gold highlighter, a peach lip liner, two lipsticks with peachy tones, a makeup sponge, a lip and eyeliner sharpener and finally, a powder puff.
The collection was released on Black Friday, November 23 on kkwbeauty.com.
Do Not Miss: 10 Ways to Burn Your Fat and Lose Weight Fast
The exciting news keeps flowing as it was announced earlier this month that Kim would be collaborating for a new makeup collection with Kylie Cosmetics, owned by her half-sister Kylie Jenner.
-->