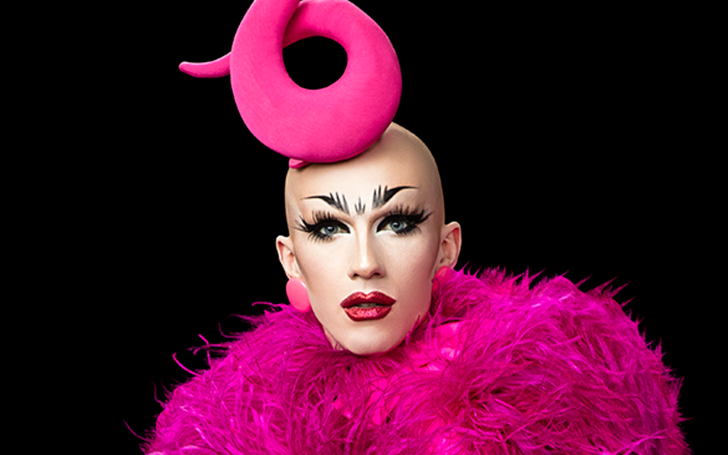 Sasha Velour tells the story about her signature red lips.
The winner of The Rupaul's Drag Race ninth season, Sasha Velour reveals how the lipstick became her tool of self-discovery.
The drag person took the world into her life and into her lipstick story.
According to Velour, the lipstick was always hidden from him by her mother, Jane Hedges. She told, "I was never introduced to lipstick; if anything, it was concealed from me. 'Boys don't need lipstick,' my mother said with the intention of being factual. She was afraid I wanted to draw on the walls. What I really wanted was for my lips. To. Pop."
The drag persona's mother used to hate lipstick and put on only once a year. Her mother used to hide it in a tiny paisley zipped bag in the top drawer of the antique dresser which Jane shared only with her husband.
See More: 10 Best Drugstore Eyeliners Reviews
Meanwhile, owner of the drag show Nightgowns knew the place about the lipstick because she would sneak. And whenever her mother is out of the house, she would open it and try the lipsticks. She told,
"One by one, I'd open up each tube, as if one could have become a bolder shade over night. I'd fashion a turban from a towel, a cloak from a blanket, throw on my mom's snow boots (the only chunky heel in the house), and paint the house down (aka wear mom-colored lipstick and my grandma's dilation sunglasses). I didn't know who Norma Desmond was, but I would have loved her."
When Sasha was 23, she decided to drag after her mom was diagnosed with cancer. She finally decided to flaunt her feminist side and to no longer hide her desires.
Discover: Find Out The Fancy Face Creams For Your Skin Only, Suggested By Dermatologists
Sasha later went to a store and bought a black jumpsuit and patent platform pumps, a red turban, and Revlon fire-red lip gloss. The night Sasha became the one who she always wanted to be.
-->