Gregory Jbara Wife - Find Out About His Married Life and Children
Published Sun Apr 12 2020 By Eric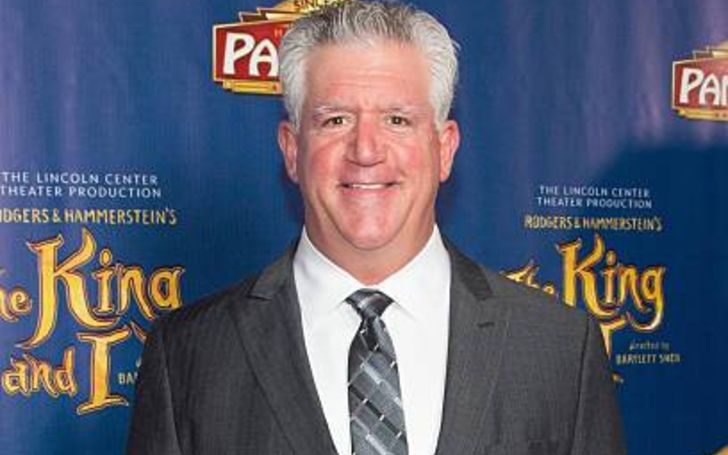 It is hard for many famous celebrities to keep up with their professional and personal life because of which many times their private life got torn down, and they go through some emotional trauma. Gregory Jbara is an American movie, television and stage actor, plus singer who build a great career in the entertainment business. However, as we mentioned the 58-year-old Jbara, while trying to keep up with his professional life, couldn't spare enough time for his first wife, which led to his divorce. Learning some lessons from his first failure, he did improve himself, and now he is enjoying a lovely life with his now-wife and children.
As it is typical for a celebrity like Gregory to be followed by the huge crowd who acknowledge his work, it is also normal for his fans to have a keen interest to know what going on in his life. Furthermore, because of some ups and downs in his love life, Jbara's followers do search a lot about his marital relationship, and the anxiety of Gregory fans increases more, as there is less information on this topic. Still, with some in-depth research, we brought you guys brief details on his marital life to break some light on it, so, without any further delay, let us delve into Gregory Jbara's married life.
Is Gregory Jbara Married?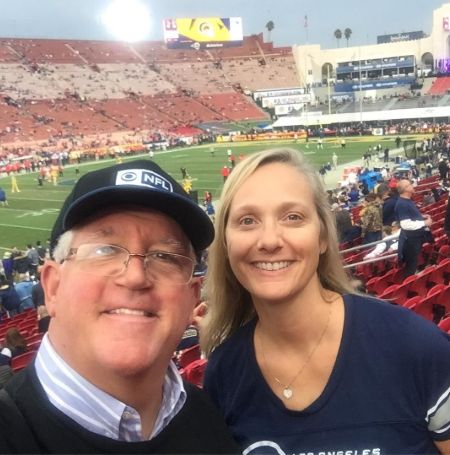 The American actor Jbara with his wife Julie Victoria Derham.
Photo Source: Instagram account of Gregory Jbara
We did mention, the Blue Bloods actor, Gregory Jbara walked in the married life aisle not once but twice in his life. His first marriage unsuccessfully faded, however, it wasn't that much a failure, as the American actor soon found his true life partner, Julie Victoria Derham. The couple got married on 6 December 1997, a year after Jbara's divorce with his ex-wife.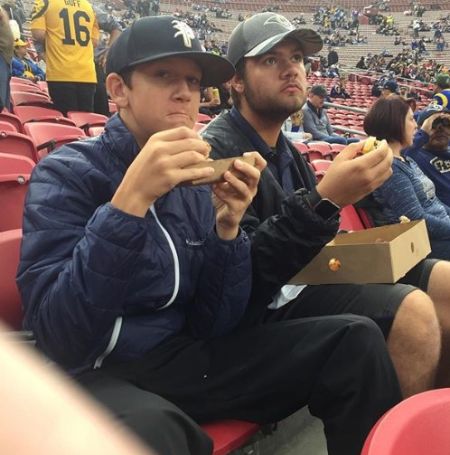 Gregory Jbara shares two sons with his wife Julie Victoria Derham.
Photo Source: Instagram account of Gregory Jbara
The love birds, Gregory and Julie, are perfect for each other, and unlike his first marriage, Jbara managed to preserve his relationship with Derham. Together the pair expanded their family by welcoming two beautiful children in their life. They gave birth to two sons, Zachary Jbara and Aidan Jbara, and now their happy family resides in Los Angeles.
The American Actor Gregory Jbara Was Married to Actress Rebecca Luker
You already know Gregory Jbara tasted divorce from his previous marital relationship, and now if you guys are desperate to know who is the ex-wife of the 2009 Tony Award winner Jbara, then let us provide you the answer, he was married to actress Rebecca Luker.
Gregory Jbara wins 2009 Tony Award for Best Featured Actor in a Musical
Rebecca belongs from similar career field, like Gregory, plus Luker is also equally talented as her ex-husband, which led her to be the nominee of several awards and also won Tony Awards like Jbara.
Also See: Michael Fishman and his wife, Jennifer Briner Separated After 19 Years of Marriage
After dating for a while, the former lovers got married. They exchanged their marital vows on 2 May 1993. Jbara and 58, Luker do share some beautiful moments with each other, but that soon came to an end after spending their time for three years together. After living together as husband and wife, the ex-couple faced some problems which ended with divorce. They legally got separated in 1996.
His Ex-wife is Also Happily Married with Danny Burstein
The former lover of Jbara, Rebecca Luker is married to actor danny Burstein.
Photo Source: Play Bill
Gregory Jbara is not the only one who found the true love of his life, as Rebecca also restarted her love life from a new phrase and met perfect soul mate to spend the rest of her life. Both ex-pair are living a cheerful life with their new life partner. Jbara's ex-wife, Luker, is married to the American stage and screen actor Danny Burstein.
Recommended: Jennifer Aniston Just Opened Up About her Successful Married Life and Children
Rebecca shares her marital vow with Danny on 9 June 2000, and the pair are still spending quality time with each other until today. However, Jbara's former lover, Luker's current husband, was a divorced man who used to share his family with his ex-wife, Laura Debra Toma, from 1987 to 1998, and the former mate also shared two children in their previous relationship.
For more celebrity-related content fell free to visit Glamour Fame.
-->