Jennifer Aniston Just Opened Up About her Successful Married Life and Children
Published Thu Dec 13 2018 By Tess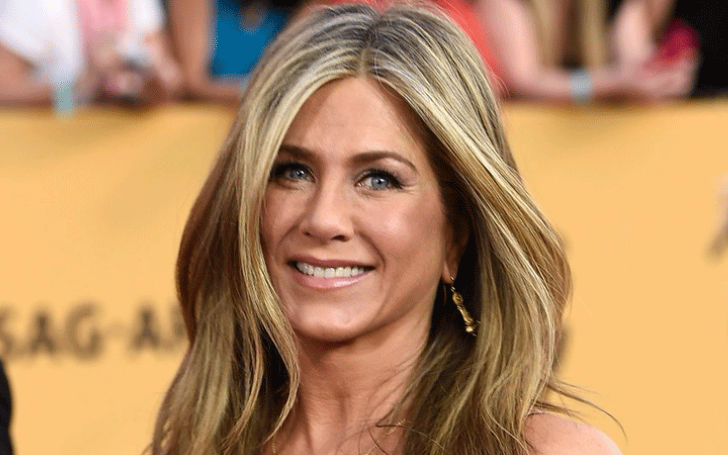 The FRIENDS actress Jennifer Aniston opened up about her previous marriages with Brad Pitt and Justin Theroux.
The "Dumplin" star Jenifer Aniston apparently put an end to the persistent rumor that continuously reported about her being pregnant or her inability to find a man.
In an interview with the magazine Elle, Jenifer revealed that her marriage with Brad Pitt and Justin Theroux was very successful and their end was a choice.
Aniston opened up about her personal life in the January 2019 issue of Elle, the actress shared that even though her relationship with Brad Pitt and Justin Theroux didn't last, knowing when to end a relationship has its own value.
"I don't feel a void. I really don't .My marriages, they've been very successful, in my opinion. And when they came to an end, it was a choice that was made because we chose to be happy, and sometimes happiness doesn't exist within that arrangement anymore."
Also Read: Mexico's Next Top Model Vanessa Ponce Becomes The Miss World 2018
During her January cover story with Elle, she gave hints about the possibility of welcoming children into her life.
"Some people are just built to be wives and have babies. I don't know how naturally that comes to me. Who knows what the future holds in terms of a child and a partnership — how that child comes in … or doesn't? And now with science and miracles, we can do things at different times than we used to be able to."
Discover: Ivanka Trump's Most Stylish Moment and Style Evolution
The beloved actress also tries to shift the perception towards women who refuse to have children or do not wish to get married. On her powerful blog for HuffPost 2016, she addressed to the general body shaming and scrutiny women from Hollywood constantly face through tabloids.
"I'm fed up with the sport-like scrutiny and body shaming that occurs daily under the guise of 'journalism,' the 'First Amendment' and 'celebrity new. The objectification and scrutiny we put women through is absurd and disturbing. The way I am portrayed by the media is simply a reflection of how we see and portray women in general, measured against some warped standard of beauty ... Is she pregnant? Is she eating too much? Has she let herself go?"
Aniston ended the blog on an empowering note, saying that she is
"complete with or without a mate, with or without a child. We get to decide for ourselves what is beautiful when it comes to our bodies. We don't need to be married or mothers to be complete. We get to determine our own 'happily ever after' for ourselves."
You May Also Like: Jana Kramer Slams Body Shamers After Two Weeks of Giving Birth
Aniston and Theroux split in February after two and a half years of marriage and seven years as a couple. The actress was previously married to Brad Pitt from 2000 to 2005.
-->