Jana Kramer Slams Body Shamers After Two Weeks of Giving Birth
Published Tue Dec 11 2018 By Jessica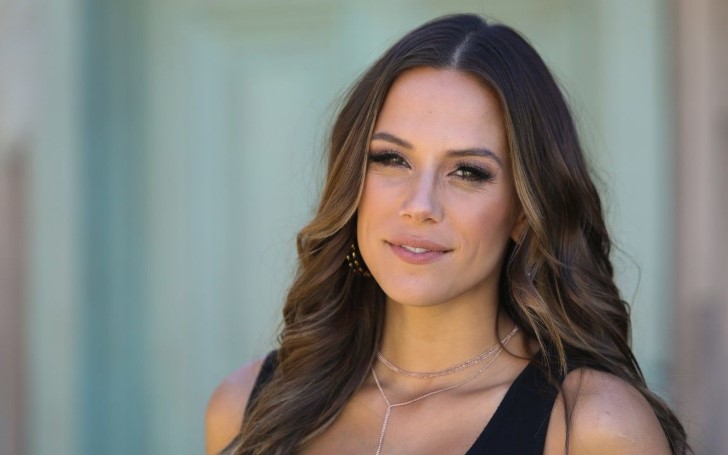 Jana Kramer won't stay quiet as she slams her body shamers on Instagram after two weeks of giving birth.
American actress and country singer Jana Kramer has a message for her haters and everyone in general who criticizes the body of pregnant women. The 35 years old actress was reportedly pregnant with husband Mike Caussin and gave birth to her second child/first son.
Jana reportedly posted a picture of herself showing her half tummy around after more than a week of giving birth to her son, Jace Joseph Caussin. It seems that some people have criticized the actress body to the limit where she couldn't take it anymore and fired back at her haters.
You May Also Like: Tiffany Trump Reportedly Dating a New Billionaire Boyfriend
In the photo posted by Jana, she can be seen wearing a grey t-shirt. And in the same photo, she mentioned that she was frustrated by the negative comments at her body and had to vent regarding it. She furthermore added:
Also Read: Dancing With the Stars' Alan Bersten and Alexis Ren Splits After Relationship
"I wanted to post this photo (showing my stomach) because I wanted to show my journey back to healthy and my goodness I'm so glad I didn't which is why this photo is now cropped. It's amazing the comments and how rude some people can be from the last photo I took yesterday. A few things, no I didn't get a tummy tuck, no I don't have a personal chef, no I don't have fortunes so I didn't train everyday. Yes I had a c section, yes I am still in pain and on meds but I do have a high pain tolerance." I have had 3 stomach surgeries before this (appendix, gallbladder, and c section)."
The former "Dancing With the Stars" contestant also shared a positive message through the post that all the bodies are equally beautiful though being created differently. She stated:
"Why do we women have to compare ourselves to each other and then shame? ... Why can't it be that we are all different. Our bodies are all beautiful and created differently, they heal different, they react different. Why do we need to shame someone for not looking a certain way?"
See Also: Singer Michelle Williams Separated With her Fiance After Nine Month of Engagement
Jana also suggested for people to be kinder on social media and treat each other by lifting each other up without tearing oneself down.
Kudos to Jana for sharing such great and strong messages, besides going through 3 miscarriages and a failed IVF cycle.
-->