Singer Michelle Williams Separated With her Fiance After Nine Month of Engagement
Published Mon Dec 10 2018 By Jessica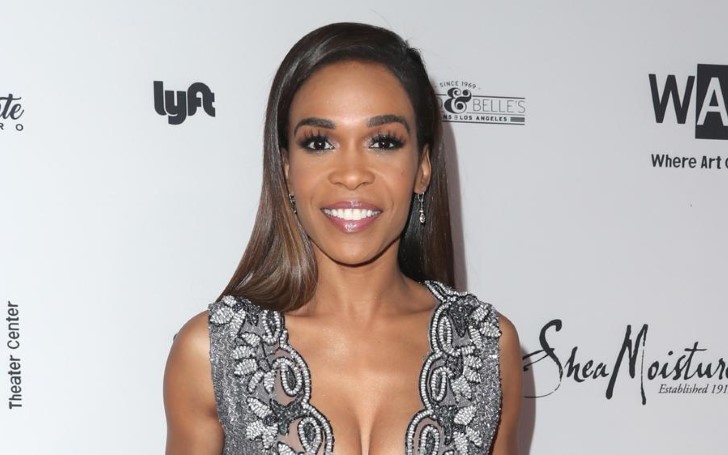 American singer Michelle Williams remains fearless and single as she announced her separation from fiance Chad Johnson.
That's it, everyone, American recording Artist Michelle Williams called it to quit her engagement with now ex-fiance Chad Johnson. The singer announced the news of split through her Instagram story stating that things between them didn't work out.
In addition, the 38 years old Grammy-winning singer also shared she no longer has hard feelings towards Chad and wished for blessings to him and his family.
The Destiny Child singer made the news public at the same time she released her new single; Fearless. Now, the single lady wrote in the caption:
"I still remain fearless. I guess I still remain single! Things didn't work out. The healing that needs to take place is a must! I don't wanna destroy another relationship. Blessings to him, his family and ministry. #FEARLESS"
You May Also Like: Demi Lovato Spotted Out Dinner Date With New Boyfriend Henry Levy And Have a Sweet Kiss
The ex-duo met each other in March last year at an Arizona's spiritual retreat run by sports chaplain Johnson. They eventually got close and announced their engagement in April. Michelle and Chad also started their own reality show called Chad Loves Michelle which aired on Oprah Winfrey Network.
Also Read: Natalie Portman Apologizes After Jessica Simpson Calls Her Out
The singer also revealed that one of the reasons behind her split with Chad was due to her struggles with mental health issues. In a statement given to People Magazine, Michelle said:
"I'm assuming a lot of relationships go through a period of time where one or more people get overwhelmed. You don't even know what it's like to have real love because I've had to fight so much in past relationships: fight to have a place, fight for you to see me, fight for you to love me, fight for you to be faithful. In this relationship I didn't have to do that, but I was so ready to fight."
Do Read: Pregnancy Problem Made Amy Schumer Vomiting in Public Restroom
The singer also said:
"I'd been there before in that darkness. I was like, 'No, you better go [to the hospital].' By the time I got there, I was stable. However, I would've understood if he left. He's been praying for a wife. He didn't pray for a depressed wife.''
However, some Michelle fans on Twitter shared their happiness over the news. One of the fans tweeted:
Congratulations to Michelle Williams on her new single and on being newly single.

— individual-1, next (@BroderickGreer) December 7, 2018
Another wrote:
Furthermore, Michelle has currently made her Instagram account private. Although the singer recently broke up with her partner, it's pretty amazing how she is battling with depression whilst simultaneously focusing on music as well.
-->