Pregnancy Problem Made Amy Schumer Vomiting in Public Restroom
Published Mon Dec 10 2018 By Jessica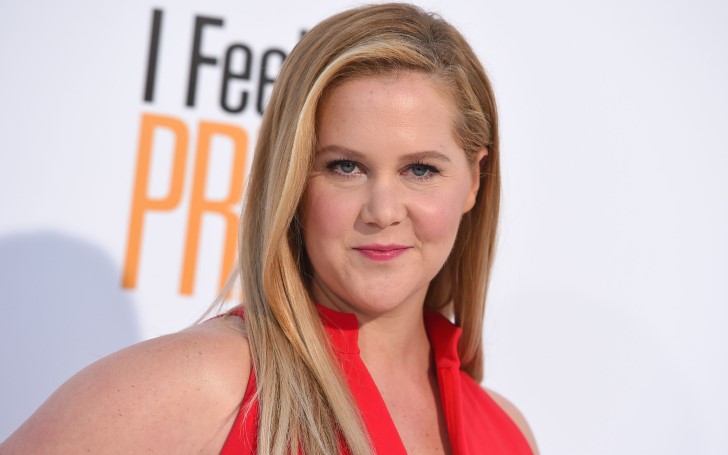 Reportedly pregnant actress Amy Schumer shares a video of her vomiting in public restroom.
The 37 years old Actress and Comedian Amy Schumer and her husband Chris Fischer announced the pregnancy news on October. The couple only tied the knot in February.
Amy herself posted the video of her vomiting in the public bathroom to her 7.5 million followers on Instagram. In the shared unpleasant video, Amy talks about her interest to show towards her fans where she said:
"Hi, I thought it might be fun to see me throwing up in a public bathroom"
Also Read: Shawn Booth Spotted With Charly Arnolt After Splits From Kaitlyn Bristowe
Amy later sets her phone down so that it's easier for her viewers to witness her throwing up, although not much about the puke is visible in the video.
You May Like: Comedian Nimesh Patel Kicked Off Stage For Inappropriate Jokes
The mom to be actress captioned the video with:
"Deep in my second trimester and all I can say is nope! Yesterday I did a show 90 minutes later"
Too bad for Amy, looks like pregnancy is not going great so far for the actress. Amy was even hospitalized in November due to hyperemesis. But she later enclosed that she and her baby were fine.
Do Read: Dani Dyer and Jack Fincham Have Split Up After Four Months of Relationship
Furthermore, her fans posted many positive things on the comment section. One under the username of mrsbsibanda wrote:
''I can relate. Be strong xx."
But whatsoever, it is totally so brave of Amy who is also currently working on to schedule with her comedy tour dates, despite dealing with pregnancy complications.
-->