Comedian Nimesh Patel Kicked Off Stage For Inappropriate Jokes
Published Sun Dec 09 2018 By Tess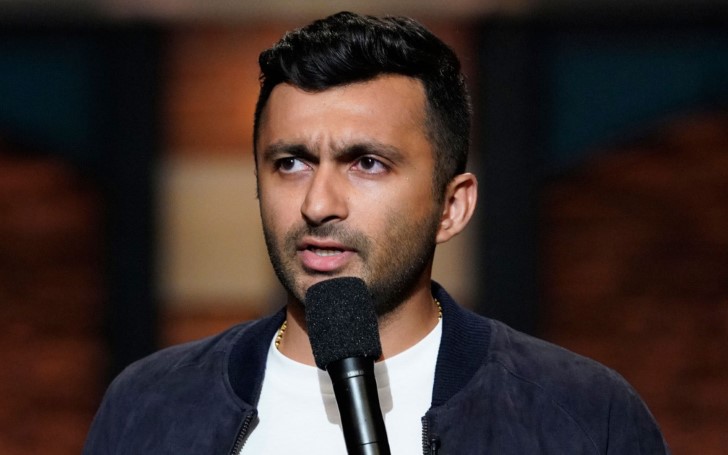 Halfway through the performance, the comedian Nimesh Patel was kicked out of the stage for his inappropriate jokes.
Right after 30 minutes into his set, the comedian Nimesh Patel was kicked out of the stage at Columbia University by the student organizers for the jokes that were deemed homophobic and racist.
The school's Asian American Alliance invited Patel to perform at its annual charity showcase " CULTURE SHOCK" on November 30. His joke about a gay black man in his neighborhood was assumed to be inappropriate and homophobic.
Patel's performance included a commentary on his experience living in a diverse area of New York City along with a joke about a gay black man in his neighborhood. In which, he explained being gay cannot be a choice.
"No one looks in a mirror and thinks This black thing is too easy; let me just add another thing to it."
You Might Also Like: Gwyneth Paltrow and Husband Brad Falchuk Honor Their Friend Ryan Murphy At His Hollywood Walk of Fame
Immediately, the performance was interrupted by the members of Asian-American Alliance and denounced his material to be racial and inappropriate.
Before closing Patel received a few closing remarks, however, the comedian insisted that none of his jokes were offensive. Eventually, Patel's microphone was cut from offstage and he exited from the stage.
Also See: Jenna Dewan's New Boyfriend Steve Kazee are Continuously Dating for a Couple of Months
Afterward, AAA defended its decision to give Patel the boot via facebook.
"Patel's remarks ran counter to the inclusive spirit and integrity of CULTURE SHOCK and as such, the choice was made to invite him to leave. We acknowledge that discomfort and safety can coexist, however, the discomfort Patel caused was unproductive in this space. We deeply apologize for inviting him in the first place."
Also Read: Saturday Night Live' Star Pete Davidson is Reportedly Dating Again After his Split From Ariana Grande
Later, on Dec 7 the comedian wrote an opinion editorial article about the incident for The New York Times under the title "I Was Kicked Off Stage by College Students. Did I Deserve It?" which addressed the things the students missed before kicking him off the stage.
-->