Natalie Portman Apologizes After Jessica Simpson Calls Her Out
Published Mon Dec 10 2018 By Jessica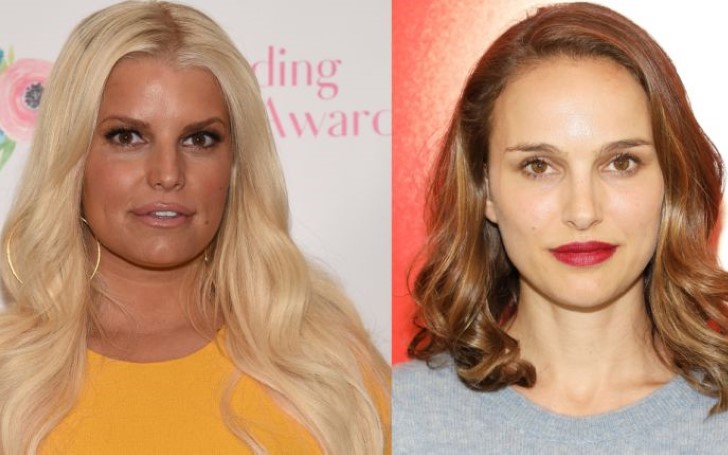 Natalie Portman apologizes to Jessica Simpson after she calls her out on Portman's recent comments.
Singer and Actor Jessica Simpson called out actor Natalie Portman over the comments Natalie made on Jessica's pictures in a bikini. Jessica reportedly called out Natalie through sharing a post regarding the topic on Instagram.
As per sources, it is revealed that Natalie said in an interview she was surprised as a teenager to see Jessica Simpson in a bikini and to have found she (Jessica) was a virgin.
Jessica was reportedly on the magazine cover wearing a bikini in the meantime that happened. Jessica reveals that she was still a virgin when the pictures were taken and published.
Also Read: Amber Heard and Elon Musk Ended Their Relationship and Dating And are Just Friends Now
And to clarify Jessica's disappointment regarding Natalie's views. She went ahead and wrote on her Instagram. Simpson said:
"The power lies within us as individuals. I have made it my practice to not shame other women for their choices. In this era of Time's Up and all the great work you have done for women, I encourage you to do the same."
You May Also Like: Shawn Booth Spotted With Charly Arnolt After Splits From Kaitlyn Bristowe
Natalie after reading Jessica's post, she apologized in the comment section saying she was sorry and she didn't have any intentions to hurt her feelings.
Portman commented:
"I completely agree with you that a woman should be allowed to dress however she likes and behave however she likes and not be judged. I only meant to say I was confused -- as a girl coming of age in the public eye around the same time -- by the media's mixed messages about how girls and women were supposed to behave."
She further added:
"I didn't mean to shame you and I'm sorry for any hurt my words may have caused. I have nothing but respect for your talent and your voice that you use to encourage and empower women all over the globe."
Also See: Dani Dyer and Jack Fincham Have Split Up After Four Months of Relationship
However, Portman stated that her remarks were more about mixed messages from the media than about shaming her or anyone.
In addition to the matter, the actor pointed out that the singer (Simpson) shouldn't have called her name out in public like that. She concluded:
"It is a mistake to say anyone's name. I could have made my message without naming."
Let's hope both Jessica and Natalie have learned their case has been resolved.
Natalie's new movie titled Vox Lux was recently released on 7th December last week where she portrays the role of a pop star.
-->