Gwen Stefani's Plastic Surgery: Learn all the Details Here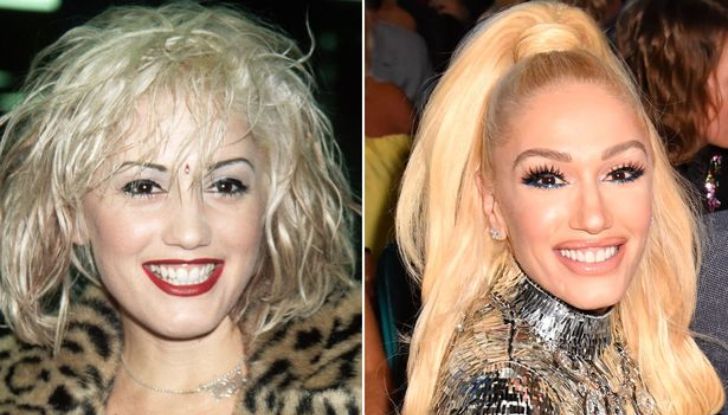 Did Gwen Stefani Underwent Plastic Surgery? Read The Complete Facts Here!
An American singer-songwriter, she is the co-founder and lead vocalist of the band "No Doubt," but better known for her solo career, which she endeavored after her band went on a hiatus in 2004.
Gwen Renée Stefani was born on October 3, 1969, in Fullerton, California, to an Italian-American father, Dennis Stefan, and Irish American mother, Patti Flynn. Raised in a Catholic household and exposed to folk music, Gwen and her little brother Eric grew passionate about music and co-founded the band No doubt together.
Aged 51, the California-born has consistently kept up with the changing world. Starting from the skinny brows from the 90s to heavy, drawn-on brows and plumped-up cheeks, the star has seen it and done it all.
Fans are curious if the 90s star has gone under the knife to achieve this ageless beauty or if it's just heavy makeup effects. Continue reading to find out the truth.
Did Gwen Stefani Had Plastic Surgery?
Today, Gwen is in her 35th year of a widely recognized career, since her individual breakthrough from her album "Love. Angel. Music Baby", the singer has scored multiple titles and accolades, including her three Grammy win.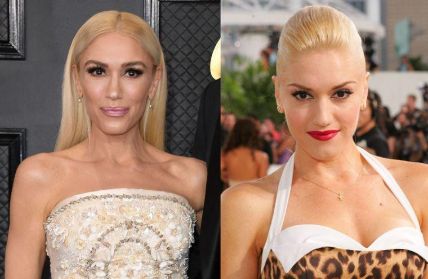 Gwen Stefani has allegedly gotten a rhinoplasty, cheek filler, lip, and chin filler.
Photo Source: Free Press Journal
Former coach of the television singing competition "The Voice," Gwen has constantly remained in the public eyes.
All though, experts say, judging from her changing looks and style, that she has probably done rhinoplasty back in the 90s and few more changes throughout her soaring career, Gwen has never publicly admitted to it.
Check Out: BAFTA Suspends English Actor Noel Clarke Over Sexual Harassment
During one episode of James Corden's carpool, Stefani was confronted for her youthful appearance; James asks the singer the secret behind her ageless beauty. Stefani responds that falling in love was what gave her the facelift.
Dr. Michelle Yagoda thinks Gwen has had cheek filler, a rhinoplasty, lip filler, and chin injection. Many other plastic surgeons have also opined the same.
The Speculations And Backlash!
Speculations against Gwen's timeless face were prevalent since the 2000s when she became a massive hit, but rumors and backlash against the singer went haywire after her 2020 Grammy appearance.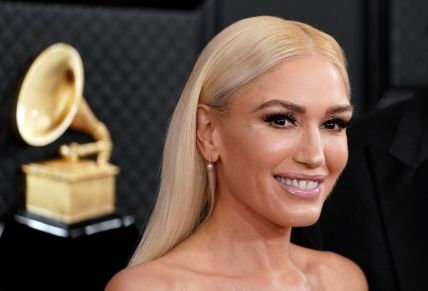 Gwen Stefani faced heavy backlash after the 2020 Grammy appearance.
Photo Source: The Sun
The whole debate was split between if her cosmetic surgery was too much or just right. Many said that Gwen's face during the Grammy looked frozen.
The singer's Instagram and twitters were filled with mean comments, where one wrote, "Hey Gwen, stop with the plastic surgery and Botox on your beautiful face. You're starting to look as fake as Madonna."
Recommended: Michelle Heaton Checks Into Rehabilitation After Excessive Drinking Habit
Though Gwen or any other celebrity don't owe their fans or anyone an explanation, her fans were miffed about the singer not keeping honest and derailing the conversation every time.
Gwen Stefani Is Engaged!
The Voice Alums, the couple made their friendship turned romance public a long time back in 2016. Since then, Gwen Stefani and Blake Shelton have stuck together and are called one of the most attractive couples in Hollywood.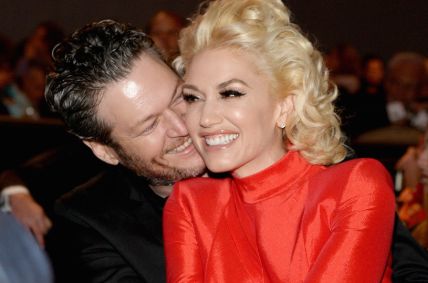 Gwen Stefani announced her engagement with longtime beau Blake Shelton
Photo Source: Bill Board
The duo announced their engagement in October 2020; Blake made the news public by sharing some cute pictures he wrote; "Hey @gwenstefani, thanks for saving my 2020, And the rest of my life." he wrote. I love you. I heard a YES."
For more information and news on your favorite stars, stay connected to Glamourfame.
-->