Who is Hailie Jade's Mom? Learn About Her Family Life Here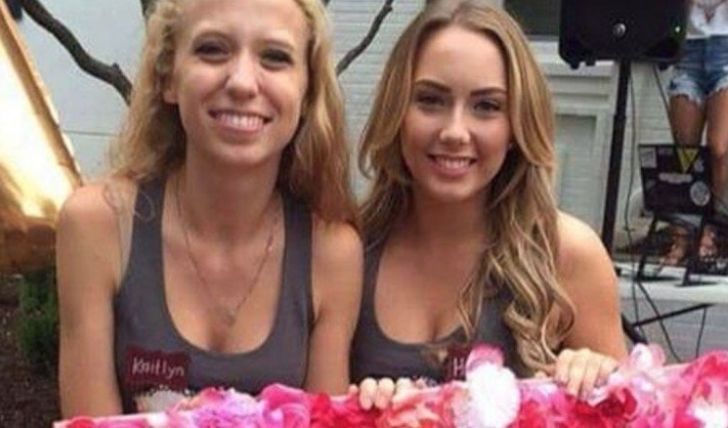 Everything to Know About Hailie Jade's Mom: All Details Here!
Hailie Jade is the daughter of Eminem and his ex-wife, who is notoriously known as Kim. Jade and her family's life have been scrutinized repeatedly; hence the family of three and their dynamics is a well-known topic. Though the star child hasn't unveiled a talent as of now, Jade, however, is establishing herself as an influencer. She graduated with a degree in psychology from Michigan State University.
Hailie was born in Detroit, Michigan, on December 25, 1995, but her life hasn't been a bed of roses. In fact, being born to the iconic rapper might have done her more harm. Eminem's fans first heard of Hailie when he referred to her in his 2002 hit song Cleanin' Out My Closet. Jade and her mother have since been a constant muse of Eminem, who often sings their praises and sounds enraged over them at other times.
Hailie Jade's Parents' Turbulent Relationship!
Jade's dad, Eminem, and her mom, Kimberly Anne "Kim" Scott, go way back. They first met in high school as teenagers. Eminem's mother, Debbie Nelson, revealed in her memoir, My Son Marshall, My Son Eminem, that her son had brought Kim home to stay. It didn't take the duo long to become high school sweethearts.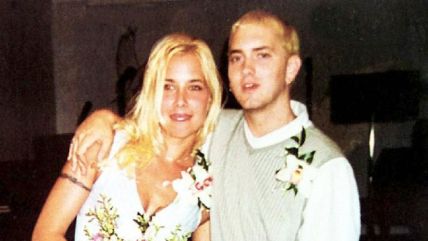 The rapper's relationship with his mother deteriorated when he dropped out of school. It got worse when Scott became pregnant at 20. Eminem and Kim tied the knot in 1999 and filed for divorce after 10 months in 2000. Eminem confesses during an interview with Rolling Stones that he did all sorts of jobs to support Kim and Hailie.
Don't Miss: Who is Nancy Lee Grahn's Daughter? Learn About Her Family Life Too.
The hip-hop singer's unfulfilled ambition and the pressure to provide scathed his bond with Jade's mom. Eminem's resentment echoed clearly when he released his infamous hit, Slim Shady. But the ominous feelings didn't stop the duo from seeing each other, so they continued their toxic relationship for years.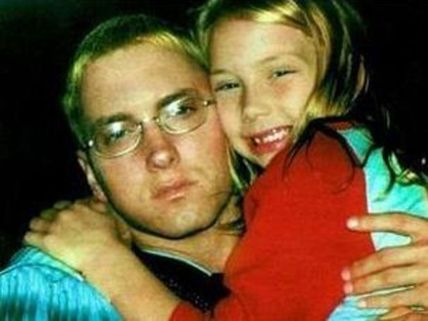 Scott and Eminem got married again in 2006, and this time, their marriage lasted only three months. Eminem later adopted Scott's late sister, Dawn Scott's daughter, Alaina Mathers, and Scott's daughter, Whitney Scott, with her ex Stevie Laine.
Know More About Hailie Jade's Mom, Kim!
Hailie Jade's mother, Kim Scott, was born on January 9 December 25, 1975, in Warren, Michigan. She left her home at 13 along with her twin sister Dawn, who died of a drug overdose at 41. Not long after, Scott also lost her mother. Kim left a heart-churning message on Instagram.
"You're all I had left Momma. I can't imagine this without you! I love you Momma!!! Kiss my dad and sister for me."
Scott was hospitalized after an attempted suicide.
Source: TMZ
Jade's mom, Scott, also birthed a son named Parker Scott with another man. Hailie's mother attempted suicide earlier in 2021. The mother of four had attempted to take her life in the past too. In an interview with People, Scott said Eminem's song, Kim released in 2000, made her suicidal.
Recommended: Does Halle Berry Have Kids? Learn All the Details Here!
Over the years, Scott had many brushes with the law. Despite their highly publicized spiteful relationship, Scott says she and Eminem are in an amicable relationship.
"We are very close friends; we are just trying to raise our kids together and make it as normal as possible." Kim said.
For more information and news on your favorite stars, stay connected to Glamour Fame.
-->