Who is Nancy Lee Grahn's Daughter? Learn About Her Family Life Too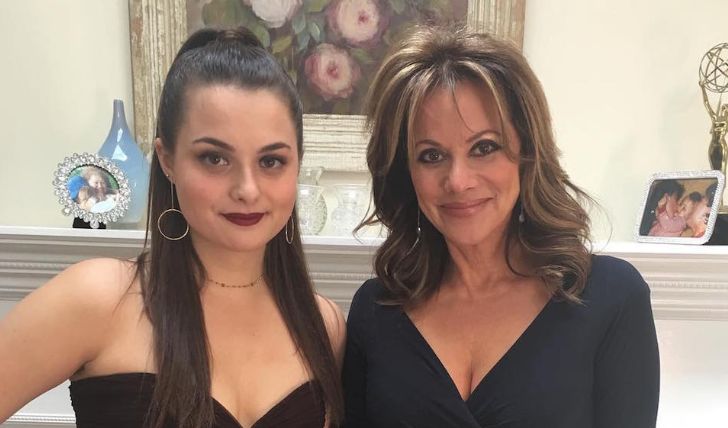 Nancy Lee Grahn's Daughter is As Talented as Her: All Details of the Mother-Daughter Relationship.
Nancy Lee Grahn is a soap opera star, best known for playing Alexis Davis on General Hospital and Julia Wainwright Capwell on Santa Barbara. Grahn's other television credits include One Life to Live, Knight Rider, Simon & Simon, One Life to Live, and 7th Heaven.
The veteran actress has won several awards, including two Emmy and three soap opera awards. Nancy, who is in the news these days because of bold political statements, is a mother to one and happily engaged at 65. Learn more ahead.
Nancy Lee Grahn is a Single Mother of One!
Nancy Lee Grahn's personal life has been a hot topic among her GH fans, but the actress has successfully kept most of it intact and away from the media. Grahn's character, Alexis, is married thrice on the show and is a single mother to three. There's no way to know if Grahn's life corresponds with Alexis's, but we've learned it coincides to a point.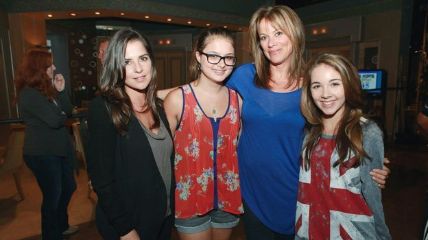 Just like her character Alexis, Grahn is also a single mother.
Photo Source: Pinterest
Just like Alexis, Grahn is also a single mother. Grahn's only child, a daughter, Katherine Grace, was born in 1998. Grace hasn't walked down her mother's career path yet, but sources tell, the 23 years old may be destined for showbiz. Katherine is a talented upcoming musician. She released a song called Untangling in 2020.
Check Out: Who are Kali Uchis' Parents? Learn About Her Family Life Here
On September 27, the 25th anniversary of Grahn playing Alexis, Grace had a special message for GH fans. "So 25 years ago today was my mom's first day as Alexis on General Hospital," says Grace. She adds, "Its because she was hired for the role, my mom was able to provide me with such an exceptional life that am truly grateful for."
Nancy's daughter released a song titled untangling.
Source: HBH News
In an interview, the soap opera actress revealed just how dedicated she was as a single mother. "When she was growing up, I worked four to six hours, two to three days a week. Plus we were dark many weeks and I still got paid," Nancy adds, "I never missed one school event, ever. If I was working and had a parent-teacher conference, they'd schedule my work around it."
Nancy Lee Grahn Announces Her Engagement!
Grahn wants you to know that you can find love at any age; the actress advises her fans to never give up on love. Grahn wasn't pep-talking out of the blue, but the words were are very much self-inspired. In December 2019, the actress announced her engagement to guitarist boyfriend Richard Smith.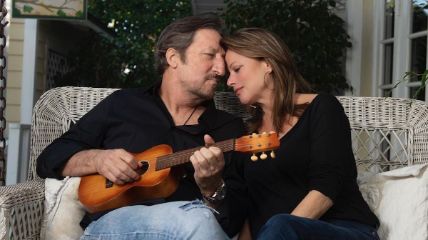 Nancy and Smith's wedding was postponed.
Photo source: Soap in Depth
In a gushy tweet, Nancy wrote, "Never married & found the love of my life at 60. Never ever think it's not attainable. Let me be your beacon of hope for Xmas." The couple's wedding was set to take place on October 10 September 27, 2020, but the actress announced that it was postponed. She explained that a few factors, including covid and her finance's diagnosis with cancer, led to the delay.
Don't Miss: Who Are Kristi Noem's Children? Learn About Her Family Here!
Grahn's fiance, Richard, was diagnosed with head and neck cancer last year. She revealed that Richard underwent invasive surgery earlier this year and is slowly recuperating. In a recent post, Grahn shares that her fiance is set to release his first commercial single in 6 years. The new single titled Lets Roll is now available on iTunes and Spotify.
For more information and news on your favorite stars, stay connected to Glamour Fame.
-->